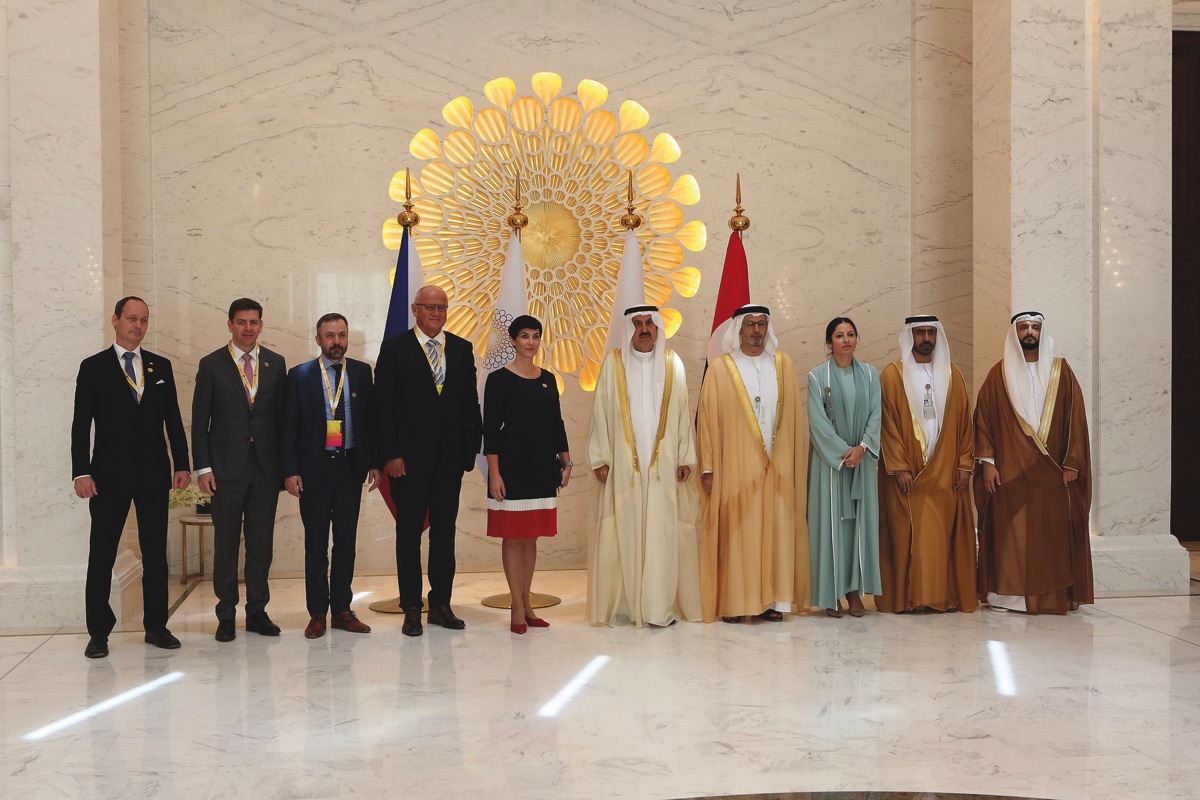 Text: M. Zisso; Photo: Archive
The delegation, led by the Speaker of the Chamber Markéta Pekarová Adamová, took part in the Czech National Day at the EXPO 2020 World Exhibition in Dubai. The program also included a meeting with the chairman of the UAE legislature, participation in a business forum, the signing of a memorandum on inter-university cooperation, and a visit to the Ukrainian pavilion.
"The barbaric war waged by Vladimir Putin's dictatorial regime in Ukraine sharply contrasts with the basic idea of a general world exhibition. It consists in the belief that states should inspire each other and look for ways to improve the quality of life of all people without distinction," said Markéta Pekarová Adamová, head of the delegation and speaker of the Chamber of Deputies of the Parliament of the Czech Republic.
The main aim of the work program of the House delegation at the World Expo 2020 was actively participating in the opening ceremony of the National Day on Monday, March 21st – the first day of spring. This was entirely symbolic, because the national pavilion of the Czech Republic is called Czech Spring. The introductory speeches were followed by a cultural program, which presented traditional Old Bohemian costumed folk dances accompanied by members of the Bohuslav Martinů Philharmonic. They later played the domestic national anthem directly in front of the Czech pavilion and – as an expression of moral support to millions of war-torn Ukrainians – also performed the Ukrainian national anthem. The chairwoman also visited the Ukrainian pavilion, where she underwent a guided tour.
"At the EXPO exhibition, I most often encountered two types of exhibits. One type seeks to present their country as an ideal tourist destination and attracts visitors through colorful excursions into their own national history. The second, on the other hand, aims to present the technological progress achieved in the chosen field since the last world exhibition, and to educate visitors in a non-intrusive way. The Czech Republic has chosen the second approach, and I think it has chosen very well. This is evidenced not only by the award of a prestigious silver medal from renowned experts, but above all by the continuing interest of the general public," said Markéta Pekarová Adamová, head of the delegation and speaker of the Chamber of Deputies of the Parliament of the Czech Republic.
In addition, the Speaker of the House met in person with her United Arab Emirates counterpart in Dubai – President of the Federal National Council Saqr Gobash. One of the topics of their joint working meeting was the issue of energy self-sufficiency and ensuring stability in world energy markets. The chairwoman also launched a business forum dedicated to Czech smart solutions in the field of sustainable energy and clean mobility. Another integral part of the delegation was a group of 17 Czech entrepreneurs, who are trying to penetrate the local UAE market and establish new business connections there.