Dear friends of culture and the arts, we are pleased to inform you that the Trebbia Foundation in cooperation with Czech & Slovak Leaders are currently organizing the
17th annual International Trebbia Awards Ceremony,
this time affined to the 100th anniversary of the foundation of Czechoslovakia,
the Spanish Hall of Prague Castle on June 17, 2018, at 8:00 p.m.,
broadcast live on Czech Television and Slovak Television www.trebbia.eu
The programme will include a performance by Czech soprano Alena Miro and Slovak tenor Pavol Breslik, who will be accompanied by the FOK Prague Symphony Orchestra conducted by Rastislav Štúr. The world premiere of Symphonic Picture Trebbia 2018 composed by Varhan Orchestrovič Bauer will also be performed. Seven laureates from the Czech Republic, Italy, Mexico, Germany, Slovakia and Switzerland will be presented with diplomas and bronze Trebbia statues created by sculptor Stefan Milkov. Furthermore, the gala evening will include a traditional benefit auction of paintings by famous personalities, who are not the professional artists and lithography by Miroslav Pošvic "Balance", which was exhibited at the North Pole. The proceeds of the auction will be divided equally between two selected foundations. The programme will be followed by a social gathering and buffet in the Spanish Hall.
See below for information about tickets!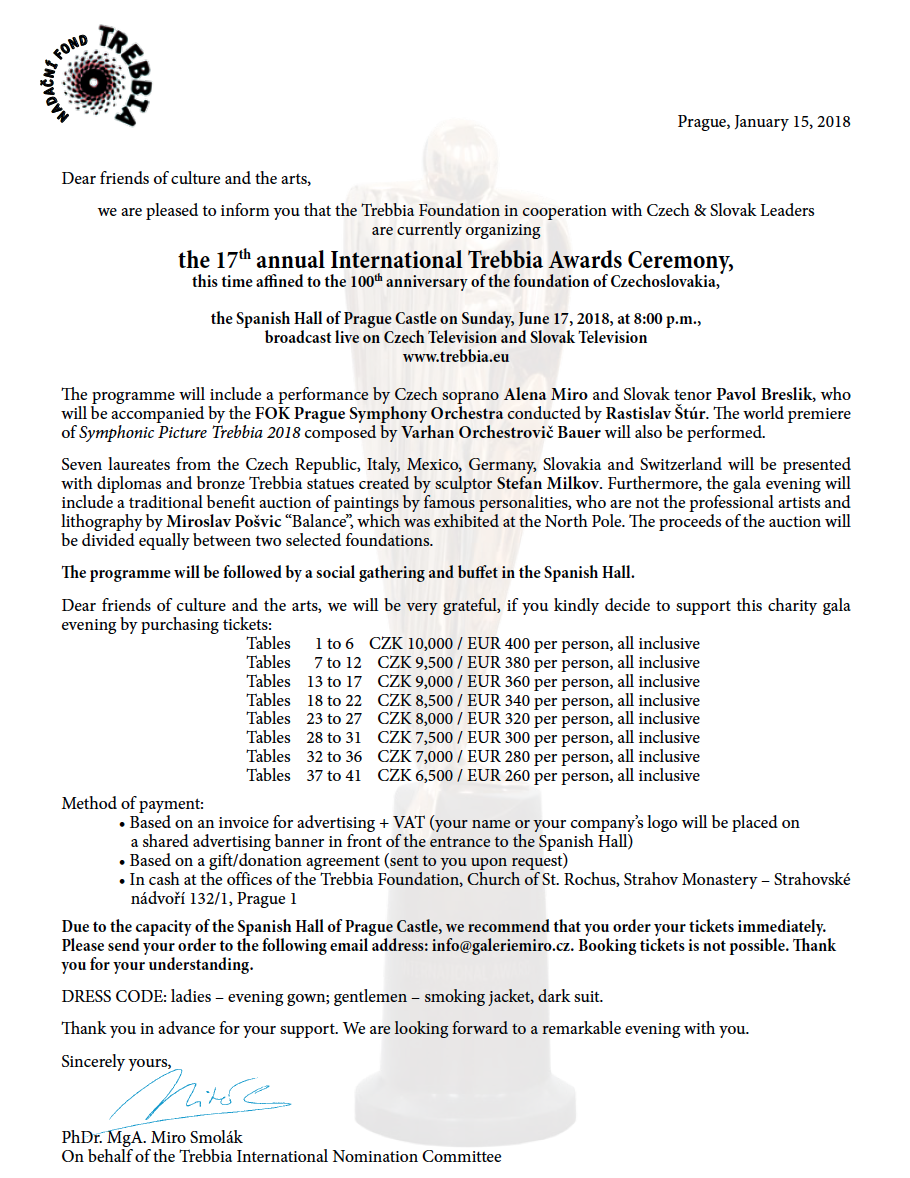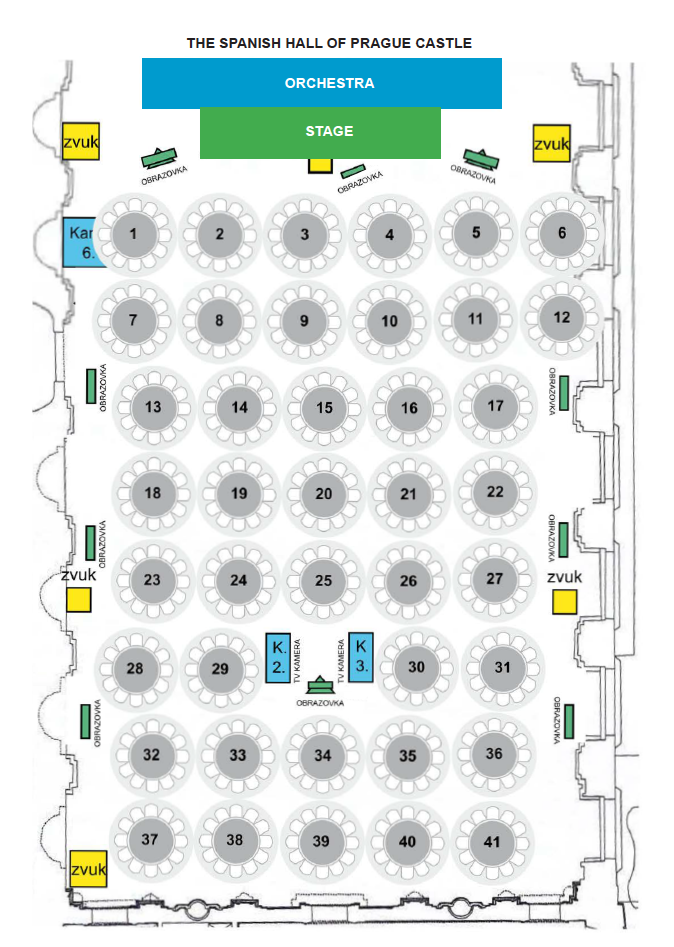 Have a look at our exclusive photo coverage of last year's event!