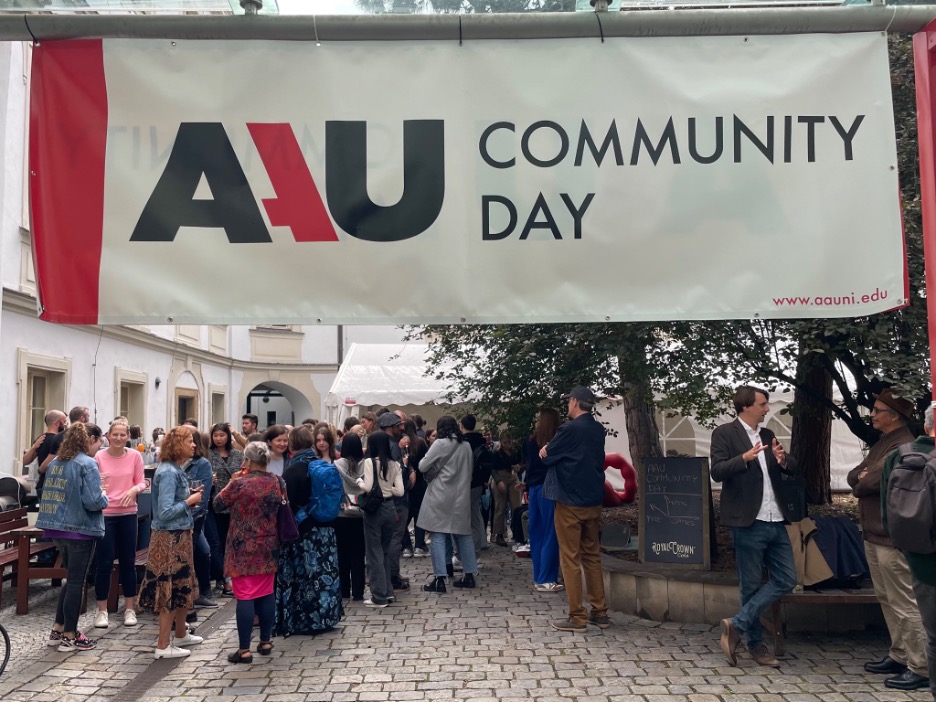 Anglo American University kicked off the 2023-24 school year with its second annual Community Day on Wednesday, inviting students, staff, faculty, and alumni to greet each other and cultivate meaningful relationships. The theme of this year's event was "Unity in Diversity: Embracing the Diverse AAU Community".
Addressing Diversity
In a panel discussion consisting of two alumni and two professors, each panelist described what Unity in Diversity should look like within the university and shared their own personal experiences regarding the topic.
"There are some perspectives that make it a point to silence or exclude other voices that don't agree with them. That can happen on the extreme right, or on the extreme left. We've actually had a problem at AAU where conservative students were made to feel so unwelcome that they left," Theodore A. Turnau, a professor at AAU pointed out during his speech, opening the panel discussion. "That's not being a pluriversity that accepts a plurality of different perspectives," he continued.
The professors and alumni addressed past issues and grievances surrounding diversity in the university, and encouraged various solutions to a more inclusive and unifying approach for the future. A general focus of the panelists was the emphasis on respect for one another, and respect for one another's differences.
"We have a lot of differences here, a lot of diversity, but that doesn't mean that we can't welcome each other. Having a welcoming attitude to people that are different, that's what it means to live in a pluriversity–a Unity in Diversity; loving each other through our differences," Turnau concluded.
Work hard, play hard
The event was accompanied by food, drinks and lively activities. Students gathered around a campfire in the courtyard to roast marshmallows and hot dogs, while others played Giant Jenga. The courtyard was eventually filled with students and faculty alike, facilitating discussion and developing connections and relationships. The interactiveness allowed for practiced inclusion among the AAU community in a light hearted and entertaining manner.
Community Day was the opening event to a new school year, which began Thursday 31 August. With the values of respect, unity, and open discussion fresh in the minds of students, staff and faculty, AAU can begin the year optimistic about upholding and improving these values in the present and future.
 Text and pictures – Alexa Wandersee