Everything you need to know about this lucrative career path.
Have you ever considered a career as a management consultant? Many creative, business-minded individuals aspire to without understanding what this demanding role requires.
This comprehensive guide will give you everything you need to know about a career in management consulting. From the different types of consultancy roles to the salary you can expect, we'll show you if this lucrative career is the right choice for you.
What is a Management Consultant?
The term "consulting" simply refers to providing professional, expert advice to a specific group or business. Management consultants, in particular, are hired to improve a business' strategy and operations. They may also oversee major events such as mergers or acquisitions.
The numbers show the profession is in demand, and that management consulting is a growing industry. In 2018, there were 684,470 consultants in the US—and this number only continues to grow.
But while management consulting is a common term, it's actually an overarching title that covers many different sub-sections. Here are the five most popular types:
1. Strategy Consulting
Strategy consulting is a $31 billion industry. Strategic management takes a top-down approach to business, focusing on the highest tier where fundamental business decisions are made. Those in a strategy consulting role will be responsible for the long-term vision of the company, allocating resources, and managing a portfolio of departments effectively.
CEOs and business leaders will usually bring in a strategy consultant who specializes in a specific field or industry. The consultant will be able to analyze the current situation and give an unbiased brief on the direction of the business.
Strategy consultancy is the most difficult branch of management to get into. It's a highly regarded area of consultancy and is reserved for the very best candidates.
2. Operations Consulting
The operations of a business are what drive it. This includes things like outsourcing, supply chain management, process management, and procurement. Simply put, without smoothly running operations, a business won't last long.
All successful businesses aim to optimize operations as much as possible to improve the bottom line. To do this, in-house strategies include cutting costs, improving quality, and boosting efficiency.
But for more specialized strategies, a consultant will be brought on to give an outside opinion about more innovative ways to improve operational processes. This is usually the case when the business faces a down-turn, change in senior leaders, or branches into a new area.
Operations consultants work alongside senior members of the business team to strategically reduce costs, increase efficiency, improve the supply chain, and enhance quality control.
Whereas strategy consultants usually give reports and advice only, operational consultants are more hands-on. They're also usually involved in implementing new processes to ensure efficiency throughout.
Just like strategy consulting, this is another highly competitive field requiring innovative individuals who thrive on problem-solving, long hours in the office, and copious amounts of coffee during long nights.
3. Financial Advisory Consulting
The market for financial consulting and other services is massive. All major corporations and businesses must take into account a huge number of variables when making financial decisions, so financial consultants are a major asset to any business.
Financial advisors are brought on to help businesses increase investor returns. They do this by giving expert advice on how to legally reduce tax bills, improve cash flow, and make the best investments with the lowest risk.
But unlike other branches, financial consultants require specific qualifications and a license to practice. In the US, you're required to pass an exam given by the FINRA to gain a Series 65 or 66 license. Of course, this makes financial consulting another lucrative career option.
4. Human Resources Consulting
Every business requires effective, clear, ethical processes in place to manage employees. This includes proper training guidelines, conflict resolution, measuring employee satisfaction, benefits and pensions, and more.
Human resources consulting developed to help businesses optimize their HR department. This type of consulting will ensure HR policies and processes adhere to laws and regulations, create more efficient training guidelines and programs, implement HR policies and procedures, and improve overall employee satisfaction and engagement.
Unlike other management consultancy niches, HR consultants need a broad understanding of many fields to work effectively. This is because they will be working within different departments including IT, finance, marketing, and accounting. Having a good knowledge of each department means they can effectively understand the business and remedy any issues within specific departments.
HR consultants require a Bachelor's Degree in HR management or business administration, as well as certification to practice.
5. Risk & Compliance Consulting
Compliance ensures a business adheres to laws, standards, and regulations set out by governing bodies. Company policies enforce this compliance, helping the business prevent violations such as fraud, harassment, abuse, or discrimination. Overall, compliance plays a key role in preventing a business from being sued or fined. It effectively protects an organization from risk.
A risk and compliance consultant will conduct an analysis of a company's compliance policies. They'll also minimize exposure to industry-specific risk by implementing internal controls.
This specific type of consultant works directly with senior members of management to develop programs that ensure compliance. As such, they need a wide knowledge of legal processes and regulations as well as the specific compliance laws for the industry they specialize in.
Because of the technical knowledge involved, risk and compliance consultants usually need a Bachelor's Degree as well as an MBA or CPA.
What Do Consultants Earn?
The average salary for consulting is $75,000 per year. However, because the consulting profession is so broad and covers so many different sub-sectors, salaries are equally wide-ranging.
Of all the sub-sectors of consulting, management consulting offers some of the highest salaries. While the average salary is nearly $93,000 per year, there is potential for massive career growth and salary advances in this industry.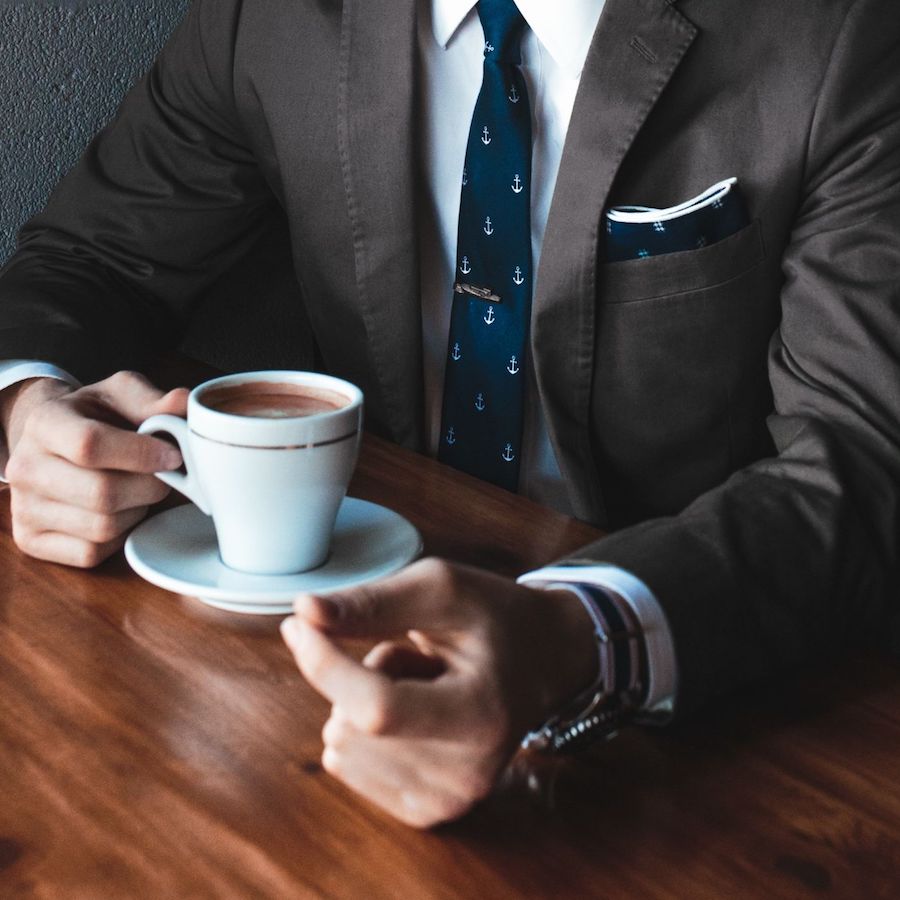 Essential Skills You'll Need for Management Consulting
With more and more people entering the consulting space, the recruitment market is more competitive than ever before. Employers now have the luxury of cherry-picking the best candidates by searching for a specific skill set and desirable attributes. To get you on track, here are the essential skills you'll need to begin the management consultant career path.
1. Academic Success
All of the top consulting firms will look for academic achievement when choosing candidates. A history of academic excellence highlights your ability to learn and work hard — two vital traits of a good consultant.
As mentioned above, certain sectors of management consulting careers require specific degrees or certificates to enter. So it's imperative to know which certifications are needed to enter your chosen field.
2. Work Experience
Although not all consulting positions require a degree, all consulting firms will be looking for experience in the chosen sector. The ideal work experience is a summer scheme or internship with a relevant company that shows your interest in consulting, such as the Bain Summer Associate Program. However, if this isn't an option, other work experience is also valuable.
Professional work experience with well-known brands in a particular industry shows a knowledge of the operations in that category of business as well as a desire to work in the industry. This also helps you develop foundational teamwork skills, communication skills, and presentation skills, all of which are important in a consulting role.
3. Leadership and Initiative
Consulting companies look for candidates who are confident in a leadership role and thrive when given responsibility. Make sure to highlight any experiences in which you took initiative and faced challenges. Even if you have no formal work experience yet, a position in a team or campus society could highlight these important skills well.
Read the rest of the article here.
Article written by Nick Biggs