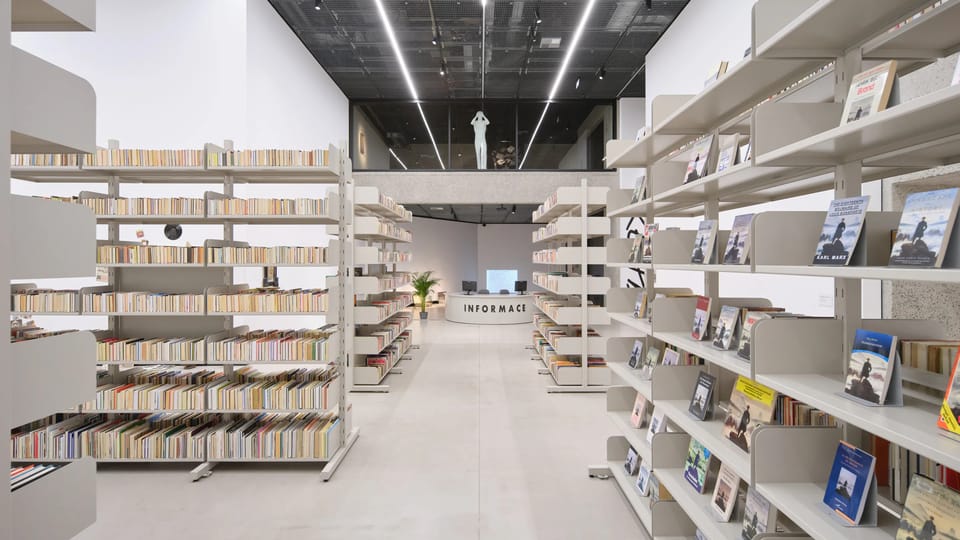 Books and libraries are the inspiration for READ, a major new exhibition of works by international and domestic artists at the Kunsthalle Praha gallery. READ is curated by the Berlin-based Scandinavian art duo Elmgreen & Dragset, who also have several of their own pieces in the colourful show. At a press preview I caught up with Michael Elmgreen and Ingar Dragset.
Dragset: "We've always been fascinated by books and it was an inspirational source for us, throughout our practice, philosophy and literature."
What's your own relationship to books? Do you need to have a paper copy or are you satisfied with e-books?
Elmgreen: "It's absolutely important to have the book as material in this time when we see books being banned around the world. It would be far too easy to erase them just with a click in a digital version. So at least it's more difficult to carry the stacks of books out of public libraries."
See more here.
Author: Ian Willoughby