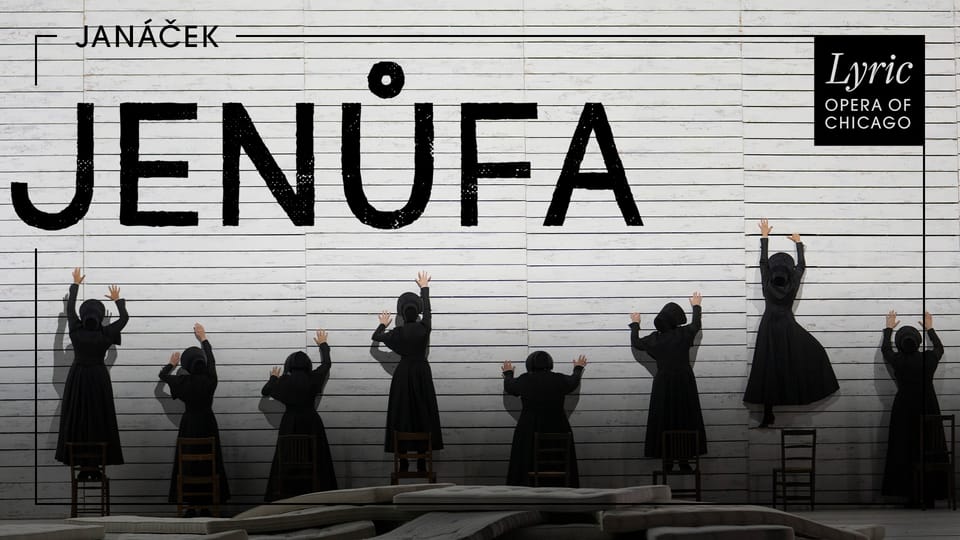 One of the greatest Czech operas, Jenůfa by Leoš Janáček, is currently being staged at the Lyric Opera of Chicago. Jakub Hrůša conducts the orchestra and the international cast features one Czech singer. The piece premiered on Sunday and will only have only four more performances.
Singers from the United States, Norway, Sweden, Colombia, Japan and Czechia met on the stage of the acclaimed Chicago Opera House to perform Janáček's Jenůfa, a grim story of infanticide, domestic violence and redemption set in a Moravian village at the turn of the 19th and 20th centuries.
The opera, based on the play Její pastorkyňa by Gabriela Preissová, premiered in Brno in 1904. It was this piece that first drew serious attention to Janáček as a composer and established his international reputation.
Janůfa is one of the first operas written in prose. Janáček wanted to keep the language natural and only made slight changes to the original play, deliberately choosing natural speech patterns rather than verse.
It was the Czech language, or more specifically, Moravian dialect, that presented the biggest challenge for the international cast, led by sopranos Lise Davidsen in the role of Jenůfa and Nina Stemme as her mother-in-law, Kostelnička.
See the rest here.
Authors: Ruth Fraňková, Pavel Novák