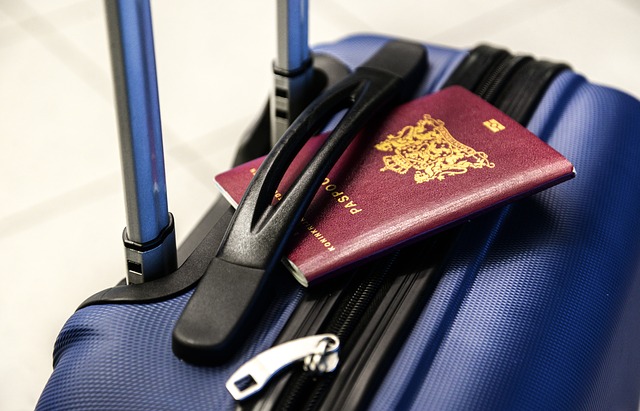 Luggage can make a big difference in your travels. The space in your luggage dictates what clothes and items you will have available during your trip. A broken handle or a bag that is too big to be a carry-on can cause inconveniences every time you have to take a flight.
Before you take your next trip, ask yourself a few questions about how and why you travel. Someone who is always on the go for business and someone who is taking a cross country road trip will have different luggage needs. The answers to the questions will help to create your top priorities when picking out luggage. Once you've answered the questions below, look through the list of features to consider and keep them in mind as you are shopping.
Why Are You Traveling?
Business Travel
Organization and professionalism are key for business travelers; important documents and laptops need to be kept safe while moving from place to place. Business travelers are usually on the move every few days, and the cost (and hassle) of checking luggage may get overwhelming. Finding luggage that can fit easily into the overhead compartment allow business travelers to get on and off their flight without waiting for their baggage to be checked or to arrive. Business travelers may use their luggage more often than families who are going on occasional vacations; the luggage must be durable and can withstand different types of roads and sidewalks.
There are many types of business travel, but one factor that separates business travel from any other sort of travel: your suit. Business casual can be folded and organized with the rest of your clothes, but your best suit should be packed in a separate garment bag with hangers.
Backpacking
The word "luggage" may conjure up the mental image of a suitcase, but long-term travelers may also want to consider bringing just a backpack. "Backpacking" commonly refers to outdoor adventures like hiking or camping, but has become a hot trend in traveling. Young people often carry only a backpack as they spend weeks or months on holiday traveling through different countries and cities around the world. Travelers who enjoy camping and other outdoor adventures also prefer backpacks than be carried rather than rolled throughout the desert or jungle.
As backpacking has become a trend, more brands and varieties of backpacks have appeared on the market. Light travelers may benefit from a small 16 liter pack, but bags can reach up to 90 liters for very serious and experienced backpackers. Some of these backpacks can fit as carry-on luggage. If your trip consists of moving every few days from hostel to hostel, and taking buses and trains over cars and planes, you may want to consider a sturdy backpack for your luggage.
Family Vacation
Many parents find it easier to buy smaller suitcases for their children, but consolidate luggage when they are taking a flight. Younger children may get fussy about carrying a suitcase, so being able to fit their luggage inside yours saves the stress of carrying two or three suitcases at a time. When you have to carry luggage for at least three people, organization is key. Look for luggage that has many pockets and built-in organization.
Multiple people can benefit from luggage sets. Some luggage comes in two to five piece sets of matching luggage that look alike and often can be packed within each other for easy storage. Often, buying these sets will save you money over buying individual pieces. If you want to identify luggage easily, find a set that has bright patterns; trying to grab every grey luggage in baggage claim may result in an unfortunate mix-up.
Moving
When your child is heading out to boarding school or college, they will need to move their clothes and belongings into their dorm room or new apartment. Larger suitcases make it easy for all of your child's clothes, bedding, and decor to be moved in just one trip. If your child is moving across (or out of) the country, consider buying collapsible luggage that is easy to store in a closet for when the child has to move back at the end of the year.
Read the rest of the article here.
Article and photos courtesy of Your RV Lifestyle blog.