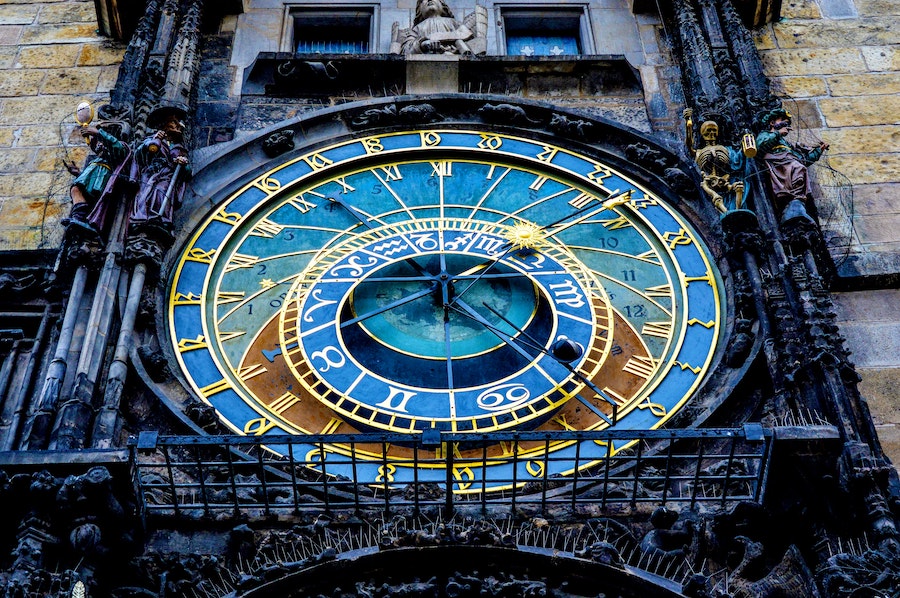 Prague City Hall has commissioned a new copy of the Old Town Square astronomical clock calendar that will replace the heavily-criticised version that was created in 2018. The artist who created the copy was lambasted by art historians and heritage enthusiasts for changing elements of Mánes's 1866 original, to give it a more modern look.
The controversial copy of the astronomical clock calendar was commissioned as part of a broader overhaul and renovation of the Old Town Hall tower, on which the clock is mounted, and was finished and unveiled in 2018. For a few years nothing was said about it, but in 2022, Milan Patka from the Club for Old Prague filed an 18-page complaint about the copy to the National Heritage Inspectorate.
"I noticed it sometime before last Christmas when I was walking past the astronomical clock. Although I had seen the calendar many times before, it suddenly struck me that the pair of lovers were sitting not by a flowering bush, but by a pile of straw. I have a copy of Mánes's calendar from 2002 at home which luckily I hadn't thrown away. So I started comparing and found 10, 15, 20 mistakes which I wrote down and sent to the National Heritage Inspectorate."
See the rest here.
Author: Anna Fodor