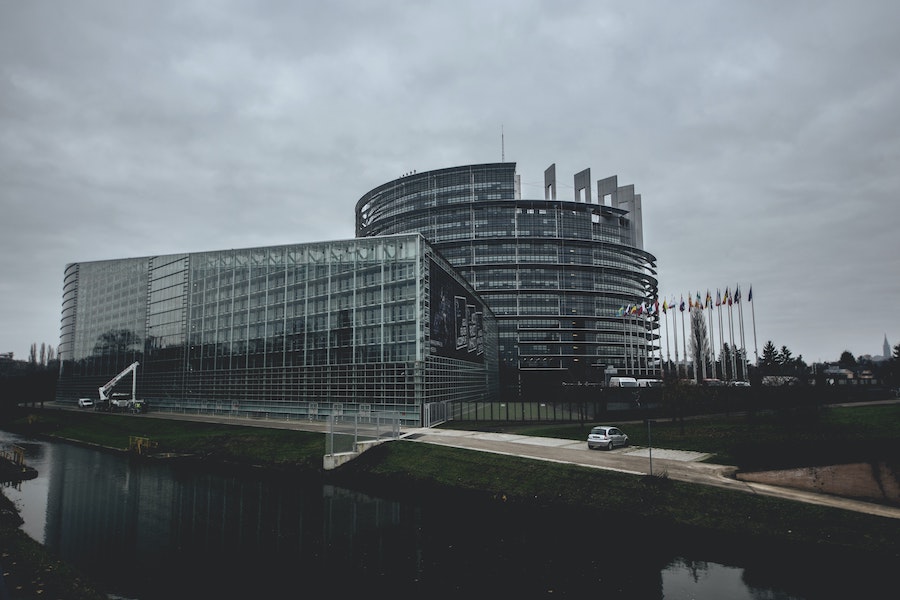 The Czech Republic's six-month presidency of the EU gets underway in exactly one month's time. In parallel the country's international network of Czech Centres will be running a whole host of events in the second half of 2022, with the motto Vision for Europe. Final preparations are now being made for the Czech Republic's presidency of the Council of the European Union, which will run from July 1 to the end of the year.
While Prague will host important summits and other events, the global Czech Centres network will also be extremely active in the latter half of 2022.
The Czech Centres' plans were presented at the Ministry of Foreign Affairs on Wednesday, with the key speaker being Minister Jan Lipavský.
After his address the minister outlined the broader priorities of the Prague government going into the country's second presidency of the EU since it joined the bloc 18 years ago.
"The main task of our presidency will be covered by five topics, which overarch all the efforts which the Czech Republic will have.
"Of course we have to reflect the current state of Europe and the main geopolitical issues which we are solving right now.
"So it will be energy security, it will be war in Ukraine, it will be the resilience as such.
"And especially in the case of the Ministry of Foreign Affairs we will be putting quite a lot of emphasis on the topic of Ukraine and helping Ukraine to win the war, and helping Ukraine to continue with their European ambitions."
Read the rest here.
Author: Ian Willoughby