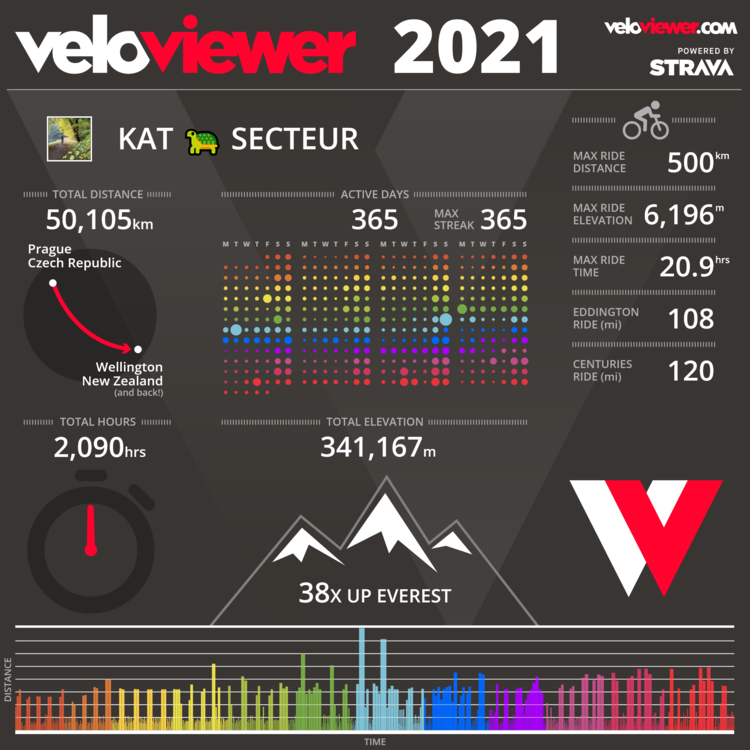 Data published on the global athletics app Strava shows that Czech amateur cycling has a record holder. Kateřina Rusá, a hobby cyclist in her mid-thirties, rode over 50,000 kilometres in 2021. That's hugely more than the women in the professional peloton. The Dutch racer Annemiek van Vleuten, competing for the Movistar team, took the first place in the ranking of female cycling professionals who put their rides on Strava with 30,352 km. The runner-up, the Italian Erica Magnaldi of the Ceratizit team, rode a "mere" 25,471 km last year.
"Whenever I did any sport, I went all out. I used to play volleyball up to five times a week and I always wanted to improve. When my knees started to hurt after years on the volleyball court, I decided to switch to cycling," comments Kateřina Rusá on her passion for long distances. The year before last, she circumnavigated the globe virtually clocking up the total distance of 45,678 km. Last year she surpassed the incredible 50,000 kilometres mark. The total elevation gain of her rides equals climbing Mount Everest thirty-eight times. She spent 2,000 hours in the saddle and averaged around 1,000 kilometres per week throughout the year regardless of the weather. And all this while working full-time! Kateřina is an ambassador for the Czech bicycle manufacturer Festka.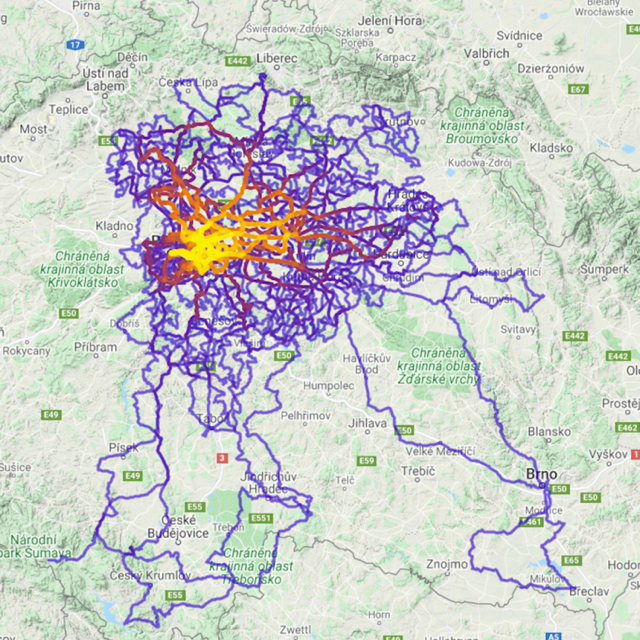 Kateřina Rusá (*1986) graduated from the University of Economics in Prague and works as a language editor for a major Czech online magazine. She is a two-time national champion at scrabble.
Interview with Katka here: Obsessed with cycling? Maybe… — FESTKA

About Festka
Festka is a Czech technology company that specializes in the custom production of road bikes and frames of the highest quality. The company's headquarters and production facility are located in the center of Prague, Czech Republic. Its clients include many interesting people – Hollywood celebrities, people from big business, as well as those who discovered cycling later in life as their preferred form or exercise and want (and can afford) to ride an exceptional bike. Festka is renowned for its cooperation with top notch institutions such as the European Space Agency and the Czech Technical University. The firm was founded by former pro cyclist Michael Moureček and his entrepreneur friend Ondřej Novotný. From the very beginning, the creative side of things has been the work of Tomáš Hnida. Approximately 90% of the frames and full builds that leave Festka's production facility are exported, with 80% of production going to customers outside the EU – Asia (China, Thailand, South Korea, Singapore, Malaysia, the Philippines), USA, and Australia.
www.festka.com
https://www.facebook.com/festka
https://www.instagram.com/festka/