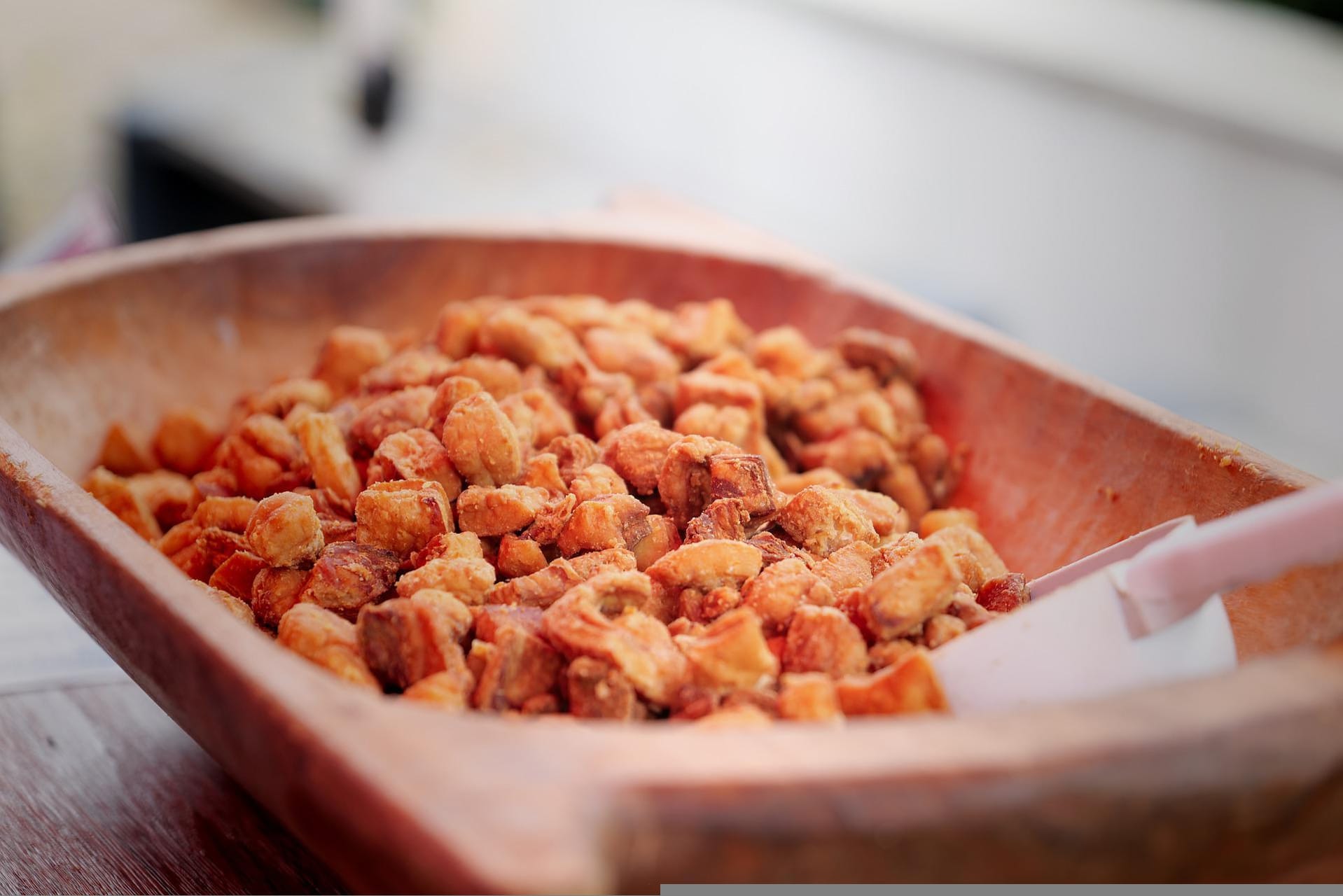 Pork crackling spread, or škvarková pomazánka, is a side dish you are sure to find in nearly every Czech pub. The spread, made of ground pork cracklings, lard and finely chopped onion, is usually served on a slice of bread. While not exactly a healthy choice, it does taste rather delicious, especially when paired with a cold glass of beer.
Pork meat is the foundation of many Czech traditional dishes, including roast pork knee or vepřo knedlo zelo – pork roast with dumplings and sauerkraut, considered to be the Czech national meal.
One of the smaller delicacies made of pork lard are škvarky or cracklings, the by-product of rendering lard. What remains at the end of the process of melting pork fat are pieces of meat that have been fried until brown and crispy.
Cracklings can be eaten on their own, or salted or seasoned with spices, but most Czechs prefer to make them into a delicious spread, known as škvarková pomazánka.
Although not strictly a Czech meal, pork crackling spread enjoys great popularity in Czechia and is a staple item on the menus of both high-end and low-end restaurants and pubs.
Read more here.
Author: Ruth Fraňková