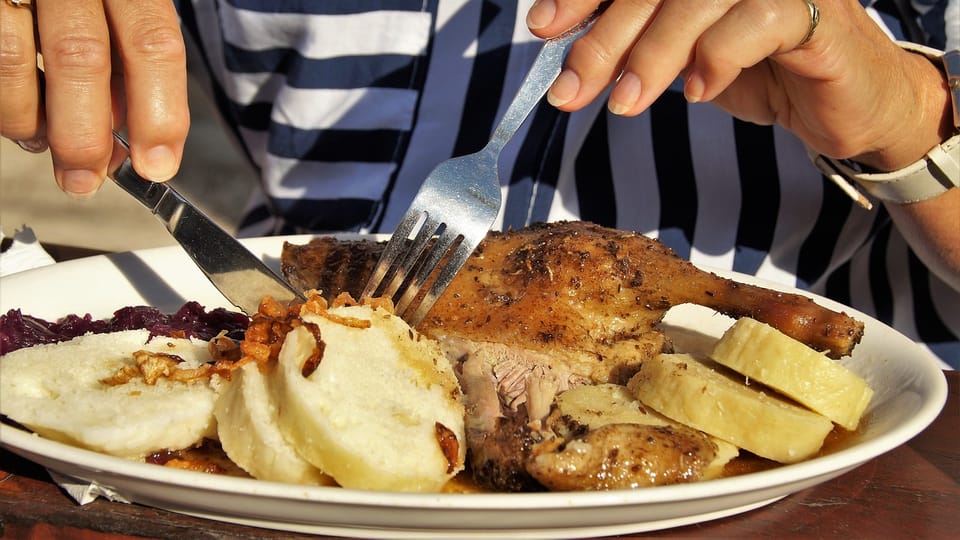 This coming Saturday, Czechs all around the country will be celebrating Saint Martin's Day, which falls on November 11. On this day, Czechs traditionally sample the season's first wine and sit down to a feast of roast goose, dumplings and cabbage.
The tradition of Saint Martin's festivities, the Czech equivalent of the Beaujolais celebrations, dates back to the Middle Ages and has become hugely popular in recent years.
Back in the reign of Charles IV, it marked the symbolic end of the farming season, when labourers received their pay. It was also the time when the first bottles of wine produced that year were opened.
According to a Czech saying, Saint Martin's Day is also the day that brings the first snow to the country. While weather forecasters say that is unlikely to happen this year, most Czechs will definitely not miss the opportunity to sample the season's first wine.
See the rest here.
Author: Ruth Fraňková