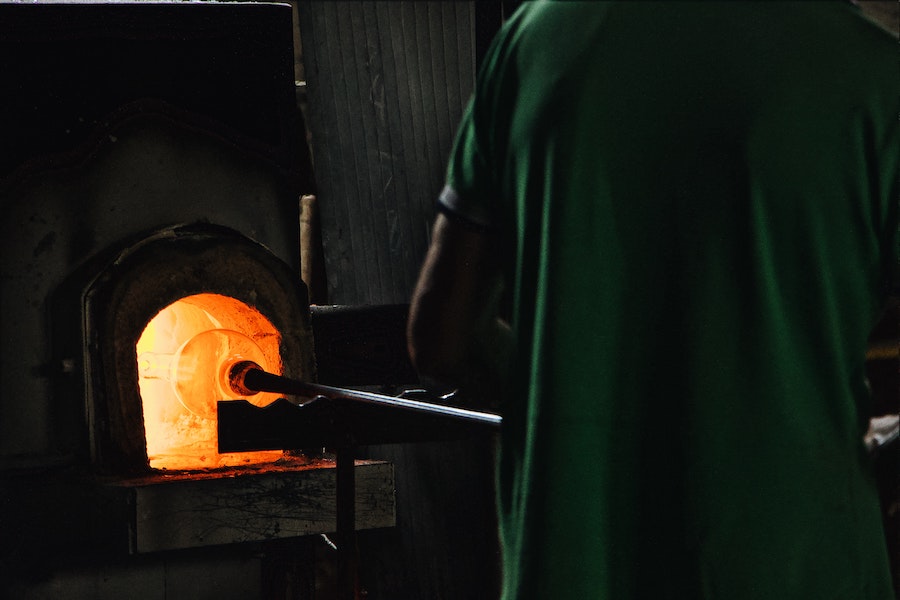 The first written mention of the Harrachov glassworks dates back to 1712, but it was most likely established years before that. Today the oldest surviving glassworks in Czechia makes luxury glass for rich clients the world over and occasionally produces special pieces on commission.
The Harrachov glassworks, dating back to the early 18th century, is the oldest surviving glassworks not only in Czechia, but most likely in the world. During its more than three hundred year history, the glassworks produced collections that adorned royal tables around Europe. (One of the two surviving vases made for Emperor Francis Joseph I in 1873 is on display in the Harrachov Museum of Glass.)
Harrachov master glassmakers triumphed at international exhibitions, putting Czech glassmaking on the world map in the mid-19th century. The Harrachov glassworks won a gold medal at the Great Exhibition of Industrial Works of All Nations, in London 1851. In the following years, the glassworks exhibited in Paris (1855), Moscow (1872), Philadelphia (1876), Sydney (1879) and many other metropolises around the world.
See the rest here.
Authors: Daniela Lazarová, Eliška Pilařová