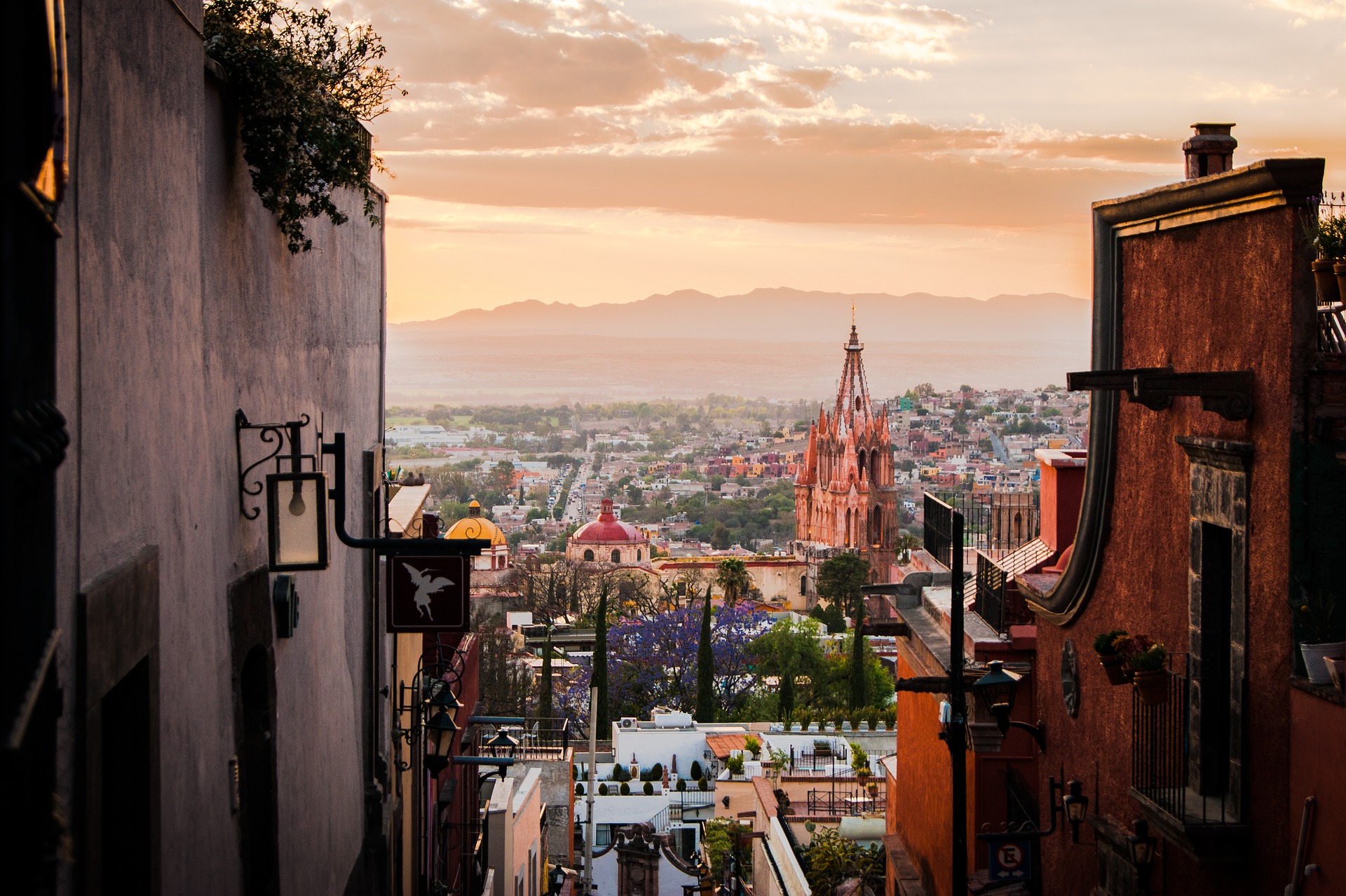 Historical circumstance left this colorful city remarkably intact. Thanks to first-class restaurants, outstanding hotels, and beguiling architecture, it's become popular with visitors, who arrive in search of its ineffable magic.
With its obsidian-lined walls that narrow to a high, vaulted ceiling, the six-seat tasting room of the tequila company Casa Dragones feels like a sleek, pocket-size chapel from the future. Since it opened in 2016, it has become an essential stop in the Mexican colonial town of San Miguel de Allende, so I headed there my first night to pay respects to the tequila gods. Now I was sitting at the altar-like bar, admiring a long-stemmed crystal glass of Casa Dragones Joven, which the brand bills as a "sipping tequila." Admiring her own glass was the manager, Eva Corti, an effortlessly stylish Italian with straight-cut blond bangs. "See how clear it is?" she asked. "No imperfections." We passed our noses from rim to rim, searching out fragrances of citrus and spice, flowers and wood. Then we sipped, and warm tequila fuzzies floated through me.
After we'd done some more sipping, Corti told me about herself. Since moving to Mexico six years ago, she has lived in Mexico City, Oaxaca, Puerto Vallarta, and the Yucatán, but she said it wasn't until arriving in San Miguel that she felt like she was home. The place has that effect on people. In fact, San Miguel de Allende was just named the world's best city in the 2021 World's Best Awards, topping the travel charts thanks to its exceptional architecture, revelatory hotels, and infectious sense of community.
Read the rest here.