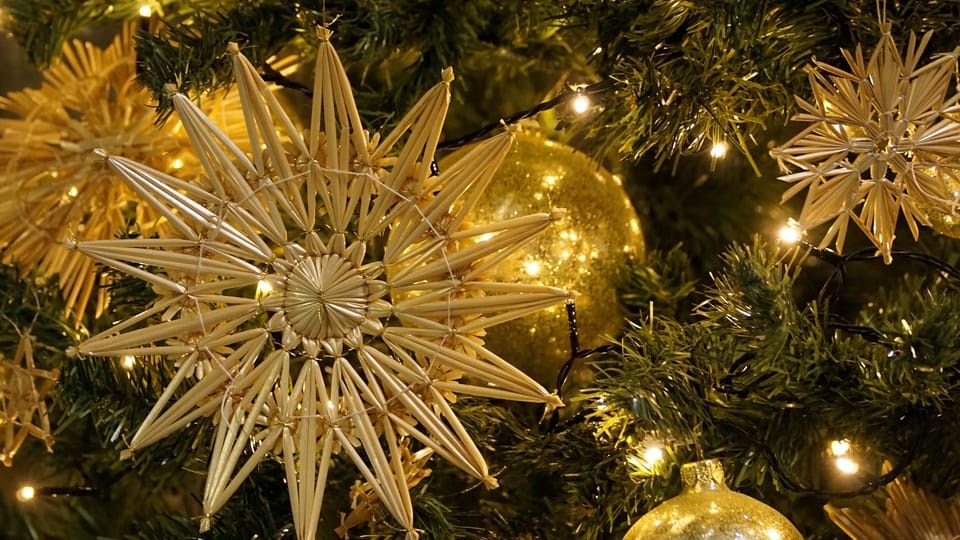 On Saturday, December 24, many Czechs will be putting up and decorating Christmas trees – and enjoying the common seasonal dinner of carp and potato salad. But while Czech seasonal traditions are much loved, some are relatively new – and have fascinating regional variations.
As the director of Czechia's National Institute of Folk Culture in Strážnice, Martin Šimša is an expert on customs of all kinds, including Christmas ones.
Virtually every Czech home will be adorned with a Christmas tree on Saturday, with a lot of families erecting and decorating their tree on Christmas Eve itself.
But, Mr. Šimša told Czech Radio, the festive tree is a relatively new phenomenon in this part of the world.
See the rest here.
Author: Ian Willoughby