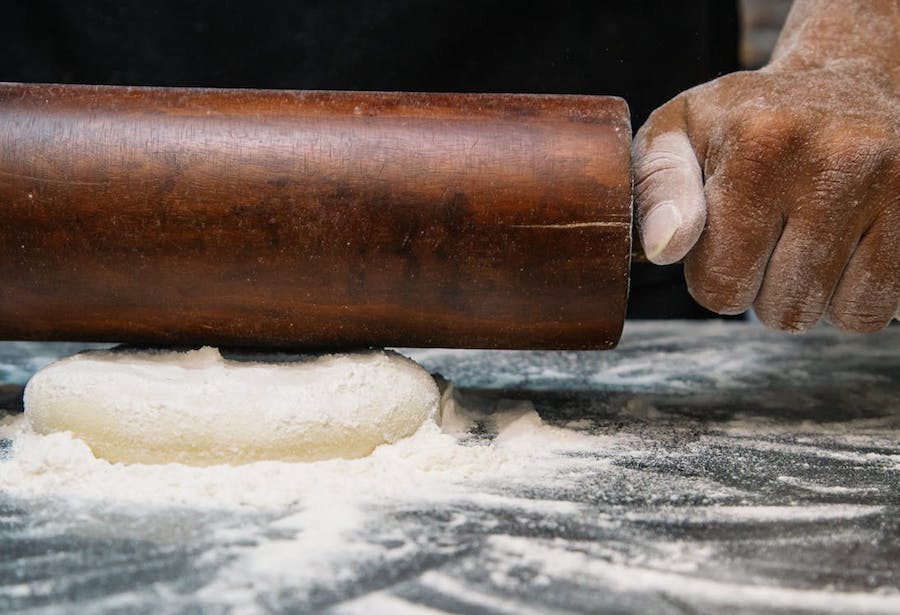 If I see another Banana Bread recipe or The Best Chocolate Chip Cookie ever… I will delete my Facebook, Instagram and WhatsApp accounts.
During this time at home, people have rediscovered their pantry and noticed how much they have piled up over the years. How many cans of beans, noodle packets, tuna and sardines in olive oil can you accumulate, is very surprising.
Certain shops have run out of flour and yeast… a great indication of what people have been doing these recent weeks. Not new to cooking, I have started a food blog several months ago as I wanted to make a collection of my favorite recipes from years of cooking and entertaining at home.
I come from a family of 12 where sitting at the table, no matter what, became a fun experience, just by the sheer number of people sitting around the table. Where I come from, sharing a meal with friends and family is a joyous experience and a wonderful opportunity to connect and have a great time. What else is there but to share great food, good wine, accompanied by a wonderful conversation; an occasion to uplift your spirits, connect souls, all in the art of sharing.
For me, cooking allows one to travel and experience different cultures. Only through spices, can you travel the world and experience different cuisine, with the same basic ingredients. In this regard, I am happy to see Prague is ever changing and we can now find new spice stores and ethnic food groceries in several areas of town.
Here are a few recipes with ingredients you probably have at home in your pantry. By simply adding a few vegetables to pantry ingredients, you can transform a plain and boring meal, into something interesting you can share with family and friends.
Hailing from Egypt, KOSHERI, a wonderful dish with simple ingredients; Vermicelli, Basmati Rice and green lentils. Adding a little bit of Cumin and Cinnamon, transport you to another part of the world. Nutritious, economical, you can feed a large family with this recipe.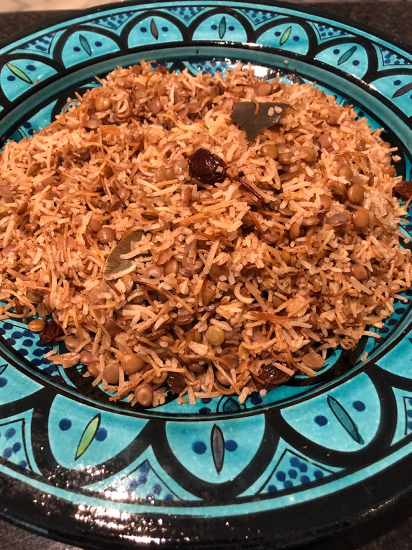 White Beans definition; a simple and modest pulse kept in a pantry, waiting for inspiration. Accompanied by a glass of Chablis, this humble ingredient can be turned into a sophisticated and elevated salad. This WHITE BEANS, ARUGULA AND BASIL SALAD, is absolutely wonderful and a popular dish in our home.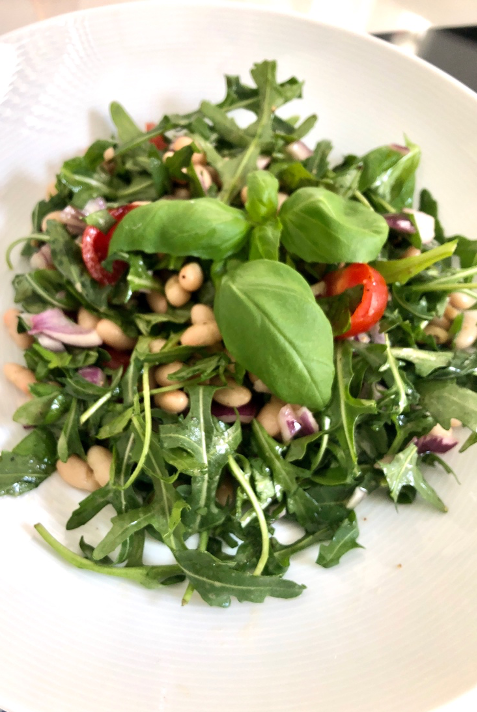 Another grain recipe, which is now available everywhere, this LENTIL SOUP WITH A TWIST OR RED LENTILS as shown below, will make you travel to India at a very low cost. Unlike most lentil soups, which tend to be bland and tasteless, this one has a kick and a lot of flavour. Very economical, double the recipe and freeze the rest for another day.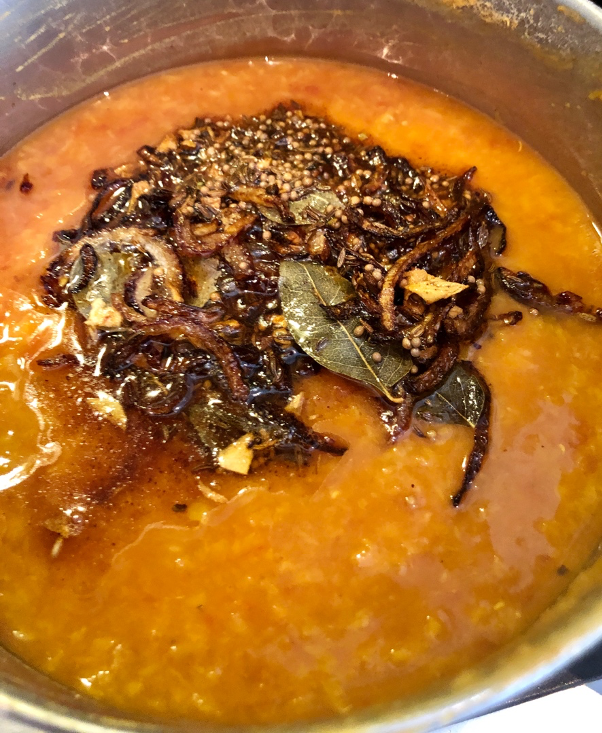 Dessert prepared in 10 minutes… with ingredients you have at home. This Invisible Apple Cake recipe comes from France and is a staple in many homes. We often make it when we entertain at the last minute.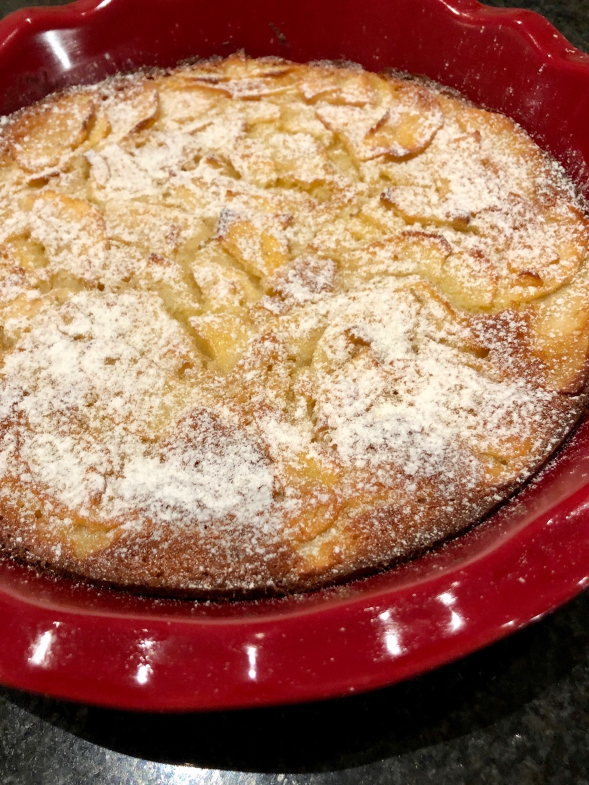 Oats and coconut in your pantry… the best afternoon activity you can organize with your children. This old recipe "Oatmeal and Coconut crispy cookies " uses ingredients you have at home and makes for a wonderful dessert accompaniment and perfect with an afternoon cup of tea…. Life is better…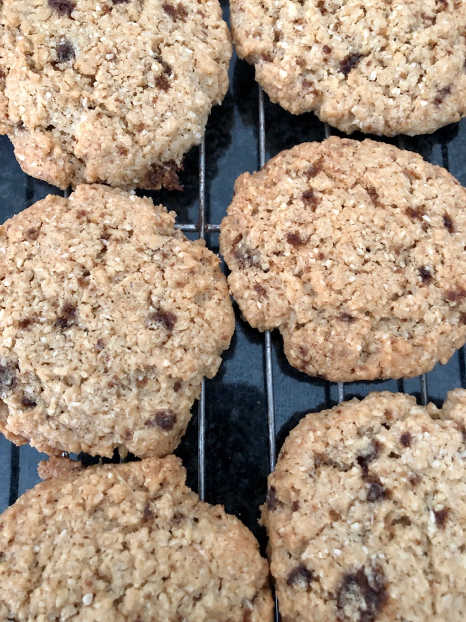 Ok, ok, ok… you need a real banana bread recipe. Here is my SPICE IT UP BANANA CAKE recipe. You will never make any other recipes after that one. Complex in flavours, let the cake rest for a day, so the flavour develops further… a treat.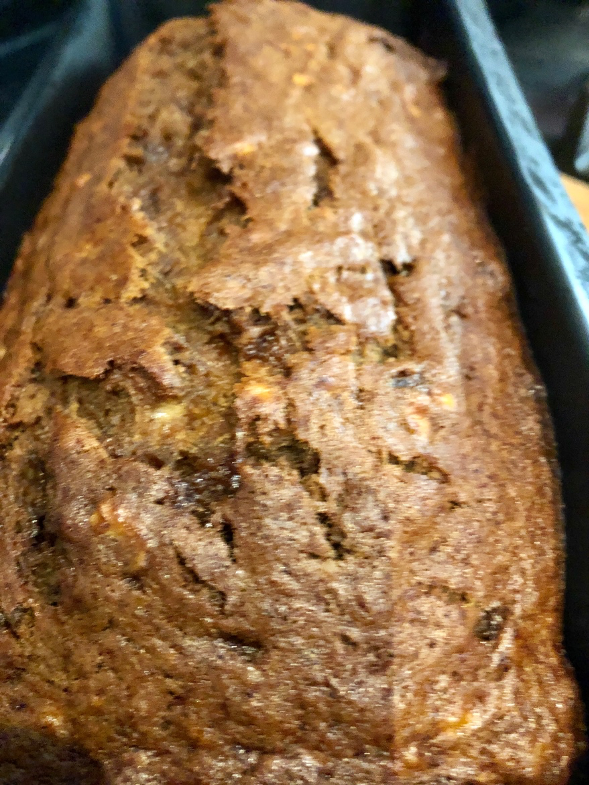 All of these recipes are easy to make and prepared with ingredients you have at home. I encourage you to try them, they have been tested and tasted, on many occasions.
All of the recipes are available on my blog: Rise & Spice To access my blog click on the link below: www.risespice.home.blog You can find all recipes via Instagram account RISESPICE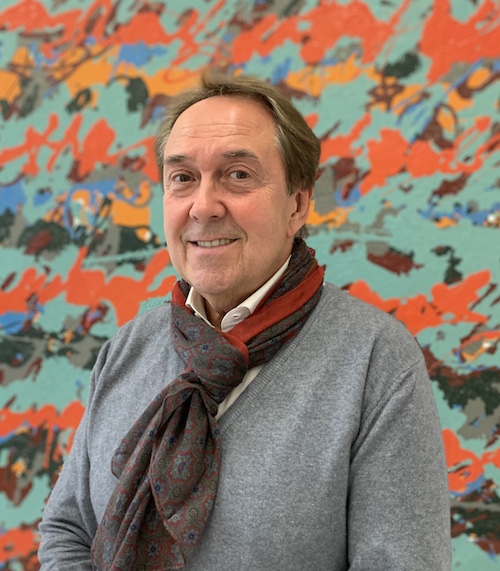 Rene Beauchamp is an ex-hotelier with 40+ years of experience in the hospitality industry. He is a Consultant, Executive Coach and Workshop Facilitator on Leadership.