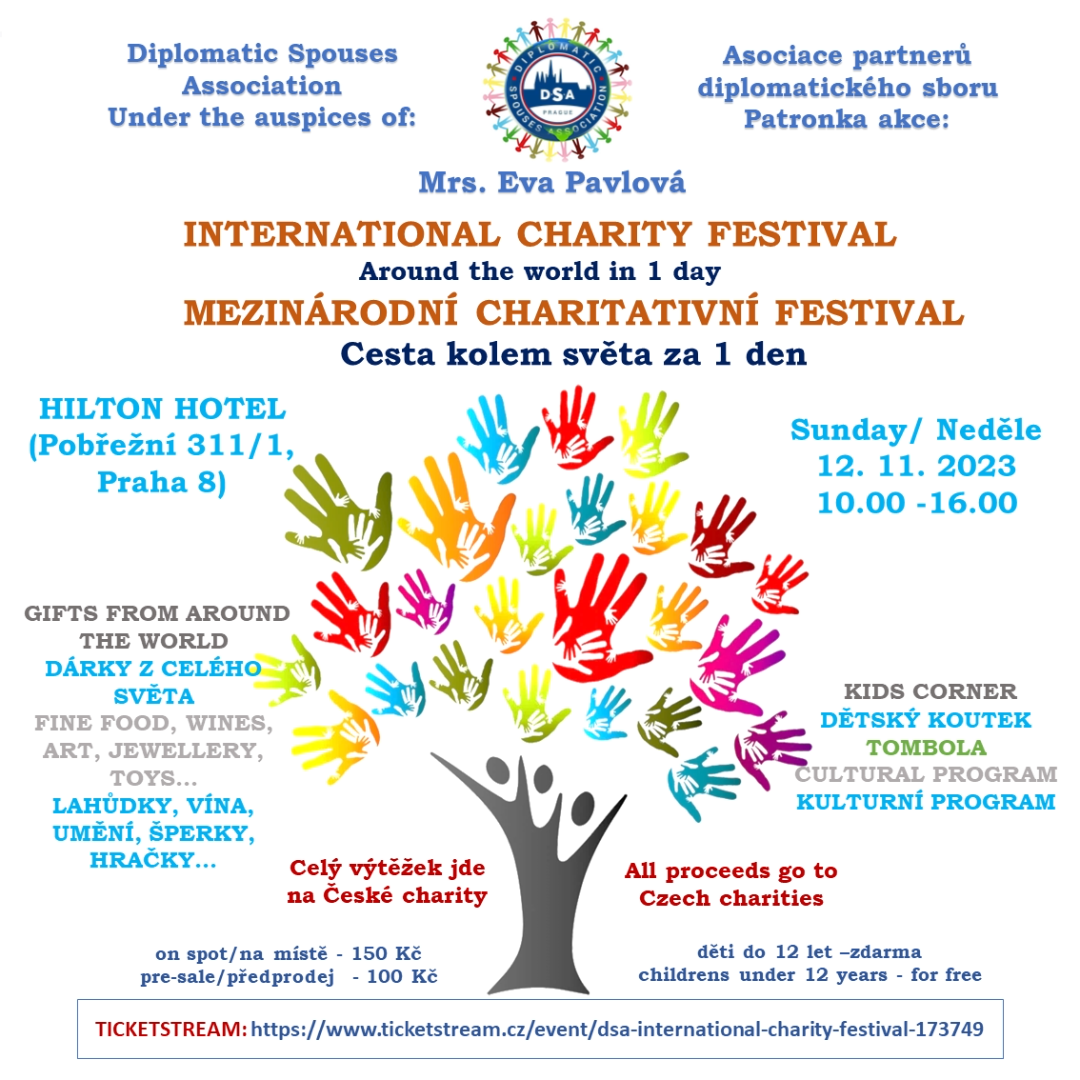 Thanks to the work of the Diplomatic Spouses Association and under the auspices of the First Lady Mrs. Eva Pavlova, the annual International Charity Festival will resume after 4 years on Sunday 12th November, from 10 a.m. to 04 p.m., at Hilton Hotel Congress Hall in Prague.
It will be a showcase of diverse cultures and a visual feast of vibrant costumes, tantalising flavours, captivating aromas, art and music. And also a perfect opportunity to support Czech charities by purchasing unique gifts and delicacies from various nations. The funds raised at Festival from entry tickets, tombola, and sales at more of 50 stalls of different Countries, as well as contributions from private sponsors, will be allocated as grants to various Czech charitable organizations.
The Diplomatic Spouses Association is a voluntary, non-profit, non-political and independent organization founded in 1997, with some 50 member countries. Since 2000, the DSA has raised approximately 70 million CZK for Czech charities, making one of the country's foremost benefactors. The Association promote cross cultural friendships and dialogue between members from different countries and people of the Czech Republic, and also fundraise to support charities and the less fortunate in the Czech Republic.
Tickets: https://www.ticketstream.cz/event/dsa-international-charity-festival-173749
Information: https://www.dsaprague.org/
Children under 12 for free.