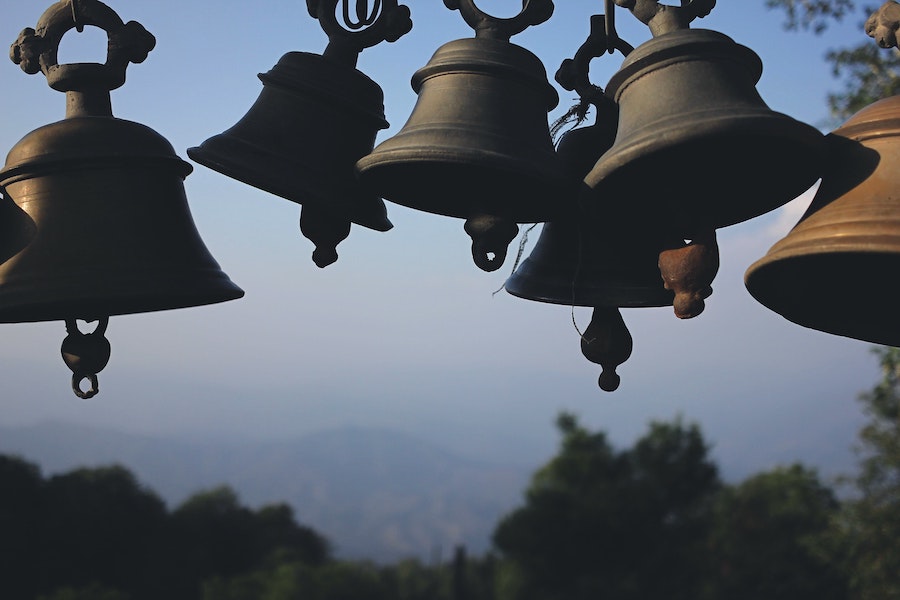 A 9801 kg bell was cast in Austria on Friday to commemorate the 9,801 church and tower bells stolen from Czech territory and melted down for munitions during the Nazi occupation of WWII. The cost is being covered by a fundraising collection organized by Sanctus Castulus, an association of bell ringers in Prague's Old Town. I spoke to its chairman, Ondřej Boháč, and started by asking him where the idea for the memorial bell came from.
"I'm a bell ringer myself and I saw the photos from 1942 of the collection point of the bells from the Czech Republic, and it looked like a bell cemetery. I was struck by those photos and decided to make a public fundraising collection to make a memorial for this historical event."
Why do you think people should care about the fact that the Czech Republic has lost so many of its bells?
"In those bells were the efforts of generations, and it was a cultural disaster for us, so I think it's important to commemorate this historical event to help us understand our history a little bit more."
Why did it take so long for something like this to happen, for these bells to be commemorated?
"After the Second World War there was the Communist regime and there was no effort to replace the bells, so we had to wait until after the Velvet Revolution. I don't know why in the 1990s no one opened this topic, but I saw these photos of the bell cemetery 10 years ago and from that time I had it in my head that it's necessary to make a memorial. So it's personal, and I don't know why no one else in the past 30 years has approached this topic."
How is the fundraising campaign going so far?
"The goal is to collect 12 million CZK and we have collected two thirds of this so far, so around 8 million CZK."
Why did you choose the Grassmayr bell foundry in Austria to make the bell – did you try any Czech foundries first?
"We have four bell foundries in the Czech Republic, they are good but they are small, and they don't have capacity for such a huge bell. They usually make bells around 1 ton or 300 kilos, but this is an enormous bell, so we had to look around at bigger bell foundries in Europe – in Poland, Austria, the Netherlands and so on. We had about four bell foundries in Europe and Grassmayr was our choice because, first of all, it was a good price – the money is from fundraising so you have to think about the price – and also, their bells are one of the best in the world."
Read the rest here.
Author: Anna Fodor