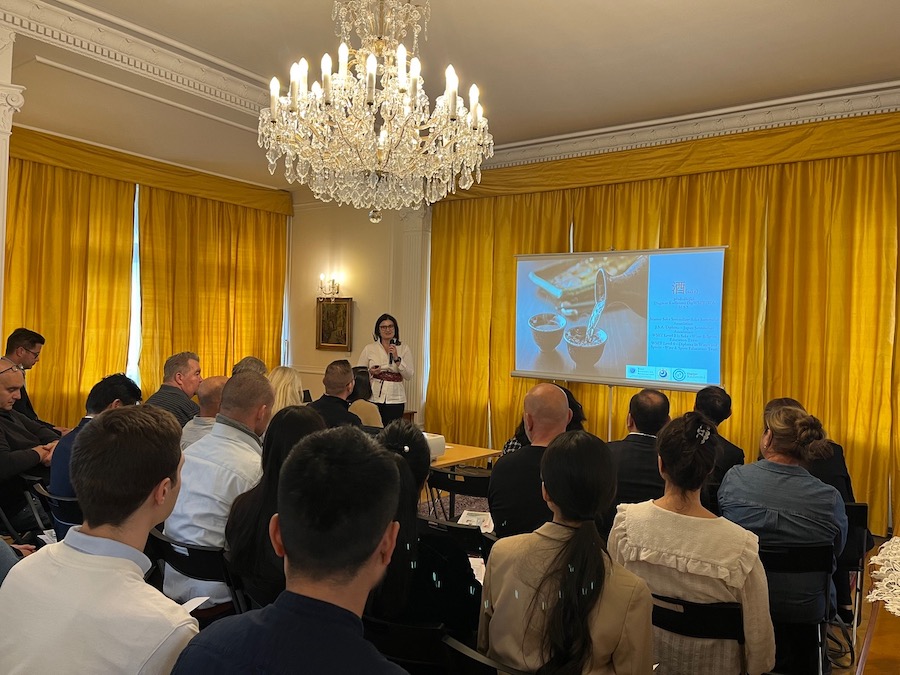 The Embassy of Japan organized a seminar on the topic of the alcoholic beverage sake in the ambassador's residence, which was attended by a large number of prominent figures of Czech gastronomy, entrepreneurs from the field of food trade, including importers of raw materials, representatives of gastronomic magazines and others.
The event was an opportunity to introduce Japanese gastronomic culture, which has long been deeply rooted in the daily life of Japanese people.
Sake differs from Western alcoholic beverages in that its basic ingredient is rice, but just like wine or beer, it allows you to increase the taste enjoyment of food many times over.
The seminar was followed by a tasting of three types of sake, which were accompanied by carefully selected Japanese delicacies for the most authentic experience for the participants.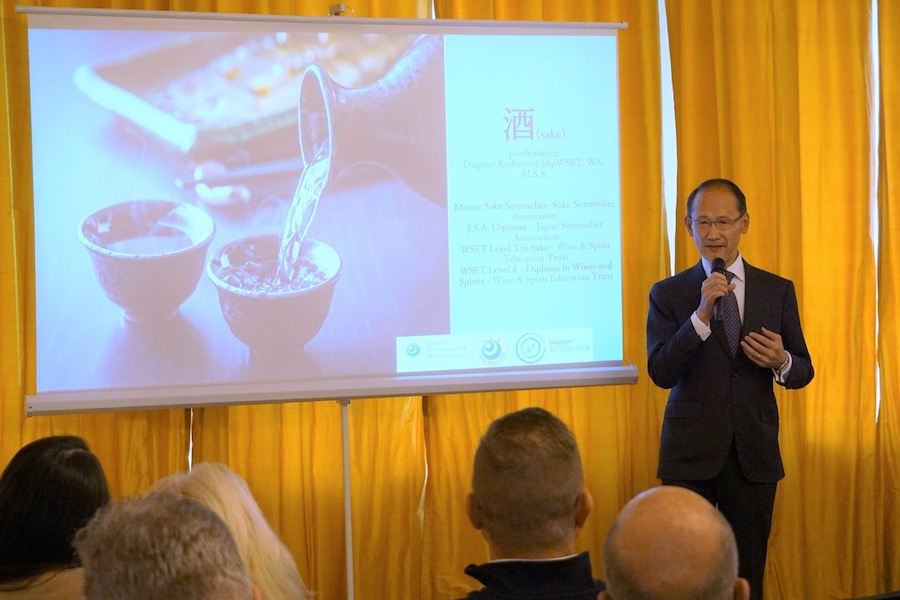 H.E Mr. Hideo SUZUKI welcomes the guests. Here are parts of his speech:
It's an honor to welcome you to the Sake Seminar today. Sake, which is today's main topic, is an alcoholic beverage made from rice, which has been in Japan since ancient times, and this history goes back about 2,000 years. The current sake brewing method was established in the 18th century, about 300 years ago.
In Japan, there are currently more than 1,000 sake breweries, both large and small. Some of them have been brewing sake for even more than 100 years. One of the characteristics of sake is that there are many varieties. The climate of Japan varies from region to region. For example, the average temperature in the Kyushu region in the south is 10 degrees higher than that of Hokkaido. Therefore, such a natural environment has given rise to unique foods suited to the climate of each region and it also has developed a wide variety of sake to go with these foods.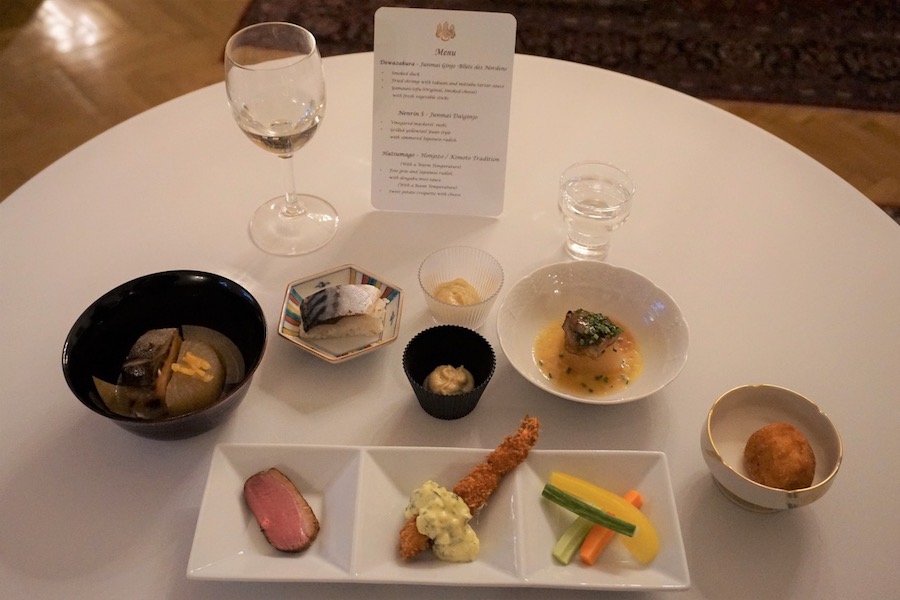 Above that, sake is deeply connected to the lifestyle and culture of the Japanese people. So, even today, it is still an important beverage for celebrations such as New Year's and weddings in Japan.
Another point that I would like to draw your attention is that this old traditional Japanese drink is now starting to attract worldwide attention. Exports from Japan to the rest of the world reached a record high last year, nearly doubling the value of exports before the Covid-19 pandemic. The European region has also shown great interest, and its export value from Japan in 2022 will be one-fourth higher than in 2021.
One of the greatest features of sake is that, like other alcohols like wine and beer, it can be enjoyed with food to enhance its taste dramatically.
So, I hope that our seminar will give you a sense of the unique characteristics and great potential of sake. Today's lecturer, Ms. Dagmar Kadlecova, is not only a wine sommelier but also the only SSA-certified sake sommelier in the Czech Republic.
I hope that today's event will be a wonderful opportunity to connect the Czech Republic and Japan through food culture.