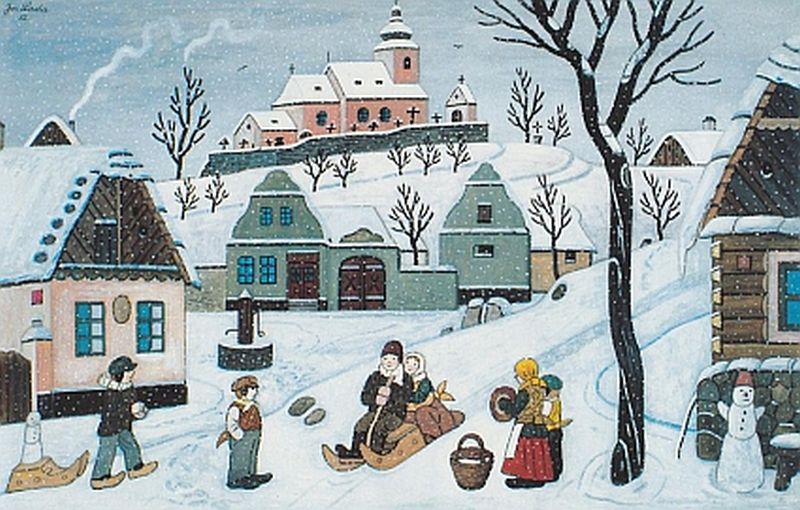 For readers around the world, Josef Lada's illustrations of the Good Soldier Švejk are inextricably linked to the famous character created by Jaroslav Hašek. But Lada did far more than illustrate Hašek's novel, and his idealised paintings of carol singers and family gatherings are an enduring symbol of Christmas for many in Czechia.
Josef Lada was born in the village of Hrusice, just outside Prague, in 1887. His father was a cobbler and the family were poor, and little Josef lost an eye when he fell out of his cradle and landed on one of his father's knives.
However, Lada seems to have had a happy childhood – and loved Christmas. Years later he recalled with relish the traditional foods his family prepared, and said he loved their small and modestly decorated Christmas trees more than wealthier boys whose trees reached the ceiling.
See the rest here.
Author: Ian Willoughby