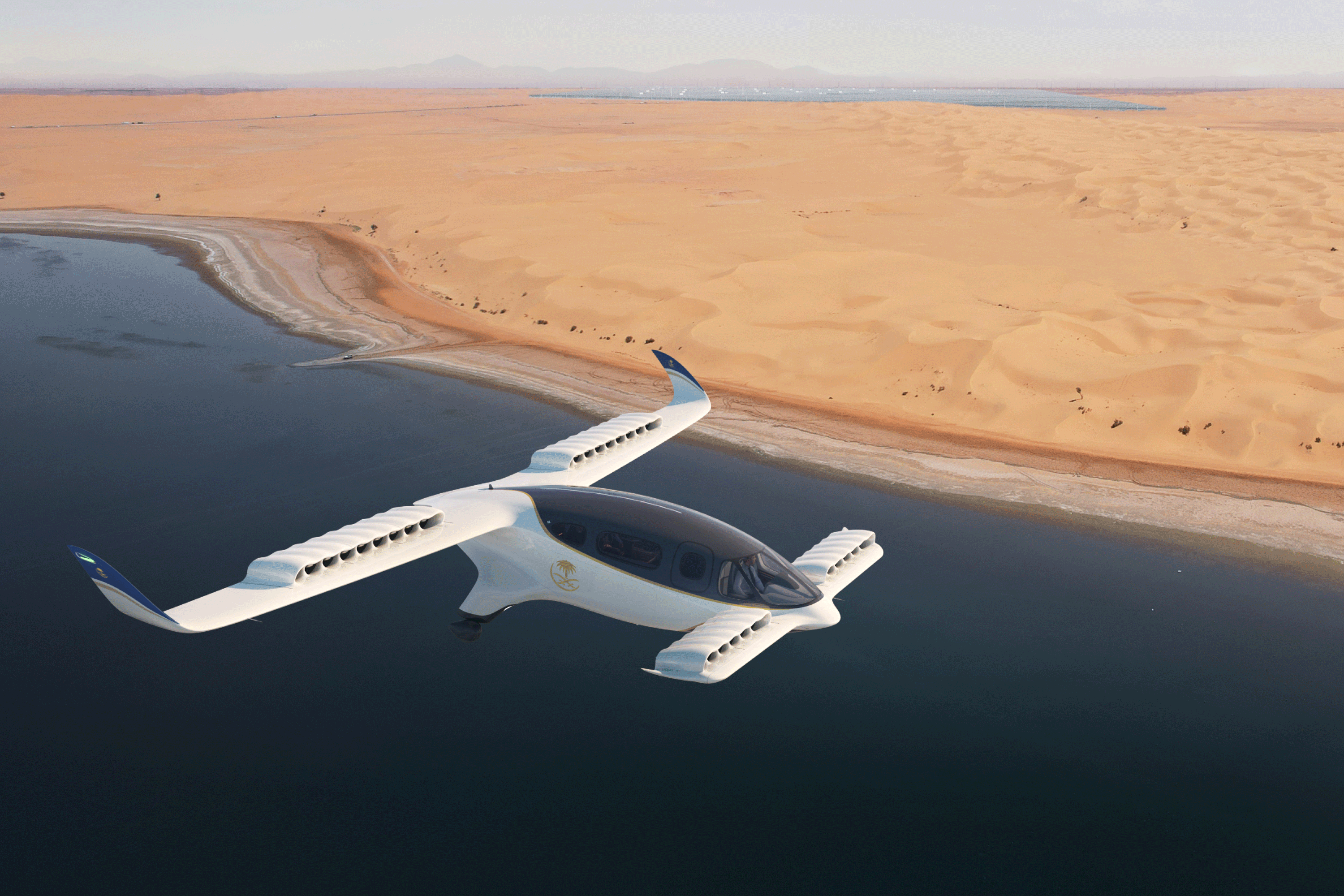 Saudi Arabia's national airline to be the first airline in the MENA region to invest in sustainable air mobility with plans to purchase 100 all-electric Lilium Jets and support certification across the region.
SAUDIA, the national flag carrier of Saudi Arabia, and Lilium N.V. (NASDAQ: LILM) ("Lilium"), developer of the first all-electric vertical take-off and landing ("eVTOL") jet, at the sixth edition of the Future Investment Initiative (FII), announced a Memorandum of Understanding (MoU) for the proposed development and operation by SAUDIA of an eVTOL network across Saudi Arabia. The proposed arrangement will make SAUDIA the first airline in the MENA region to purchase 100 Lilium Jets alongside yearly support services.
With zero operating emissions, the Lilium Jet will enable sustainable and time-saving travel. SAUDIA intends to launch a state-of-the-art service with the purchase of 100 Lilium Jets including new electric point-to-point connections as well as seamless feeder connections to SAUDIA's hubs for business class guests. Lilium Jet's flexible cabin architecture is expected to enable a range of spacious interior configurations that are well suited to the needs of the premium market, which Lilium believes can help drive the early adoption of eVTOL aircraft required to scale.
Read the rest here.