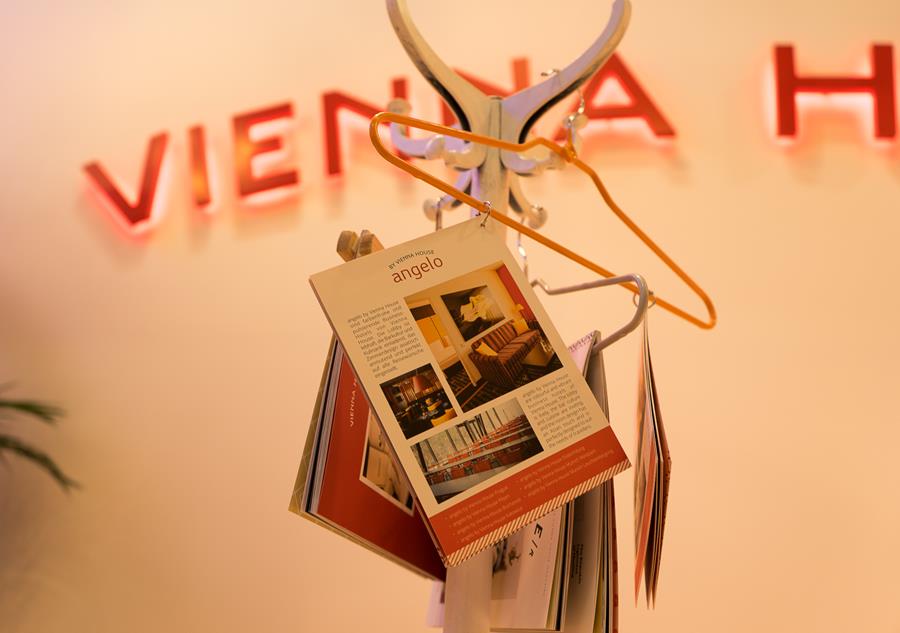 The overall presentation of Vienna House at the ITB Berlin 2016 was honoured with the third place at the ceremony of the Best Exhibitor Awards in the category "Hotel Business".
During the trade fair all individual and communal stands were rated according to a set of criteria. In addition to originality, particular consideration was placed on friendliness, level of content and sustainability. Ralph Alsdorf, General Manager at andel's by Vienna House Berlin, participated in the ceremony and accepted the award on behalf of Vienna House. This award is a great acknowledgement of the success achieved as part of the Vienna House rebranding journey over the last months.
Furthermore, during the fair, Vienna House received many compliments and visits from colleagues from the hotel and hospitality industry. Additionally, countless photographs were taken by fair visitors passing by.