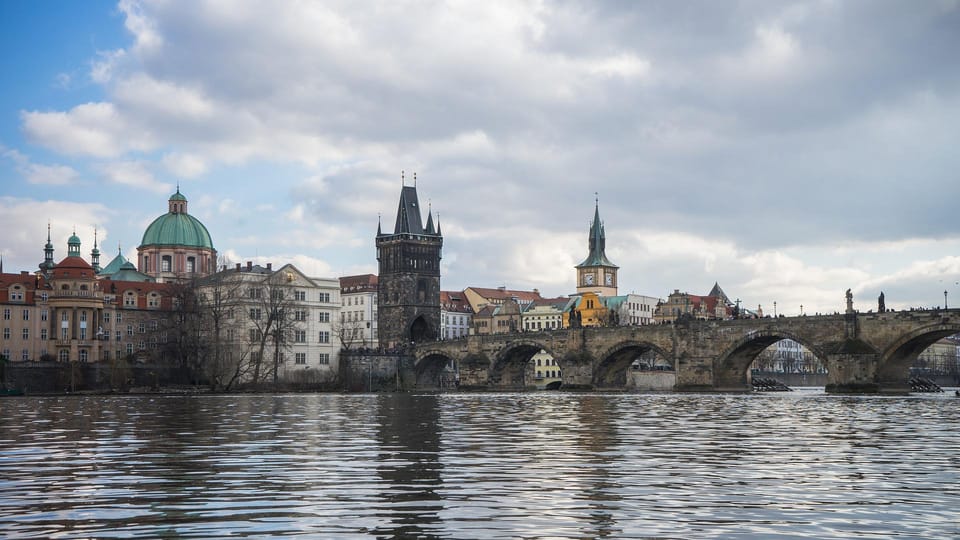 The Old Town Bridge Tower, a gateway to Charles Bridge, which dates back to the 14th century, is to undergo extensive renovation. The tower is steeped in history, having witnessed the coronation procession of Czech kings on their way to Prague Castle.
Hailed as one of the most beautiful Gothic gateways in the world, the Old Town Bridge Tower was conceived as a symbolic victory arch through which Czech kings passed on their coronation processions. Work on the tower, along with that on Charles Bridge, started under Emperor Charles IV according to designs by Master Otto from Prague's Lesser Town and was finished by Petr Parléř in the mid-14 th century during the reign of Charles' son Vaclav IV.
Apart from witnessing the coronation processions of Czech kings, the tower has witnessed several momentous events. At the end of the Thirty Years' War in 1648, Prague's townspeople managed to fend off Swedish troops, partly thanks to the Old Town Bridge Tower. Nevertheless, as a result of Swedish cannon fire, the rich Gothic decorations of the western side of the tower were extensively damaged. The tower made history for the second time during the 1848 uprising, when the rebels repelled Austrian troops trying to cross the bridge. Extensive renovation work had to be carried out to save the monument in later years.
See the rest here.
Author: Daniela Lazarová