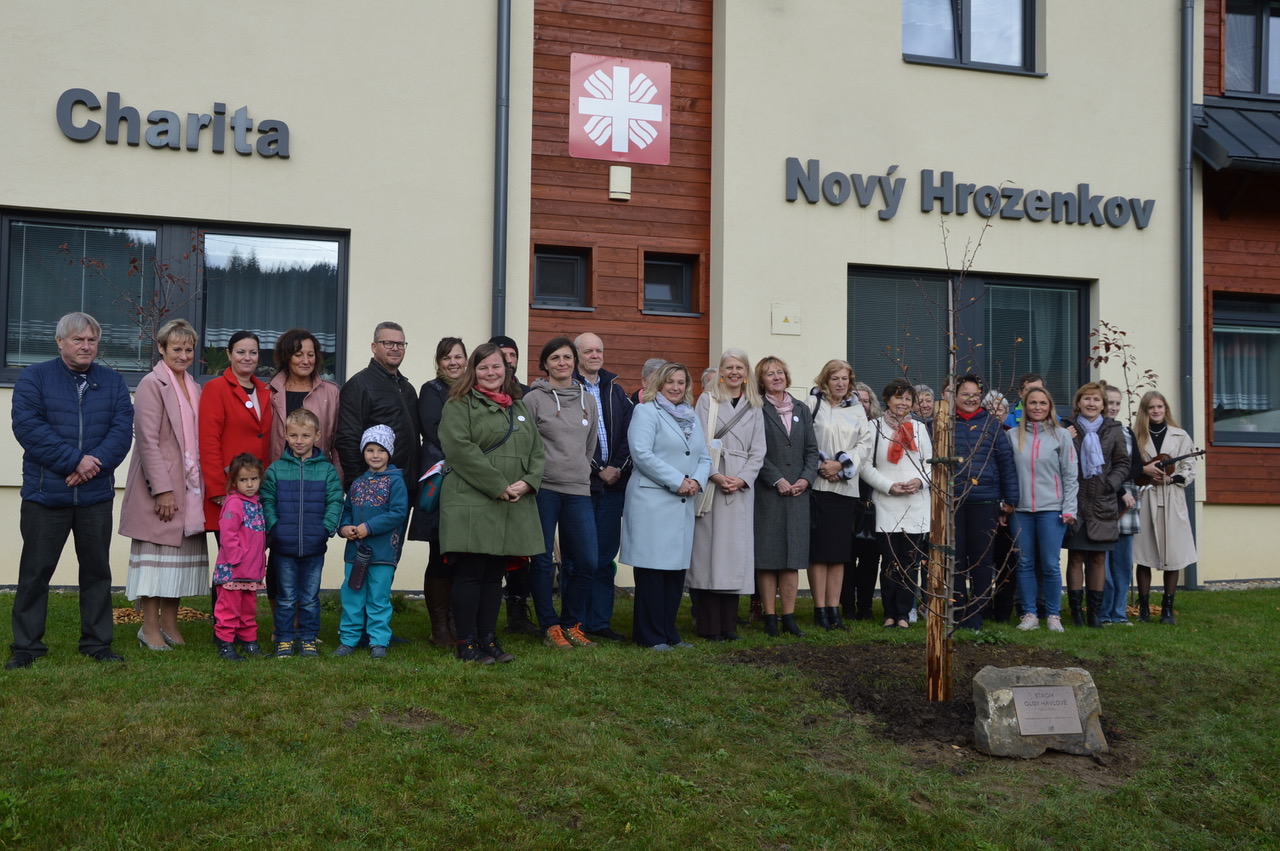 Olga Havlová's fourth Tree was planted in front of the Charity Nový Hrozenkov building on the day of the celebration of the 105th anniversary of the establishment of independent Czechoslovakia. With this act, the picturesque Wallachian village joined the campaign of the Committee of Good Will – Olga Havlova Foundation (VDV) called Olga is here with us and commemorated the 90th birthday of the founder of the foundation Mrs. Olga.
Five years ago, 85 Olga Havlová trees were planted at ceremonial gatherings across the country in honor of her 85th birthday, which at that time did not live long. In the annual 2023, the foundation followed up by planting five more Olga Havlová trees and unveiling a commemorative plaque. An ornamental apple tree was planted in Nový Hrozenkov.
The ceremony in Nový Hrozenkov was attended by the director of Charity Nový Hrozenkov Lenka Vráželová and the director emeritus Danuše Martinková in addition to representatives of the foundation. The imaginary anthem of the commemorative year 2023, Song for Olga, by the singer and composer Aneta Langerová, was performed by Markéta Petřeková and Simona Pekařová, who also accompanied themselves on dulcimer and violin.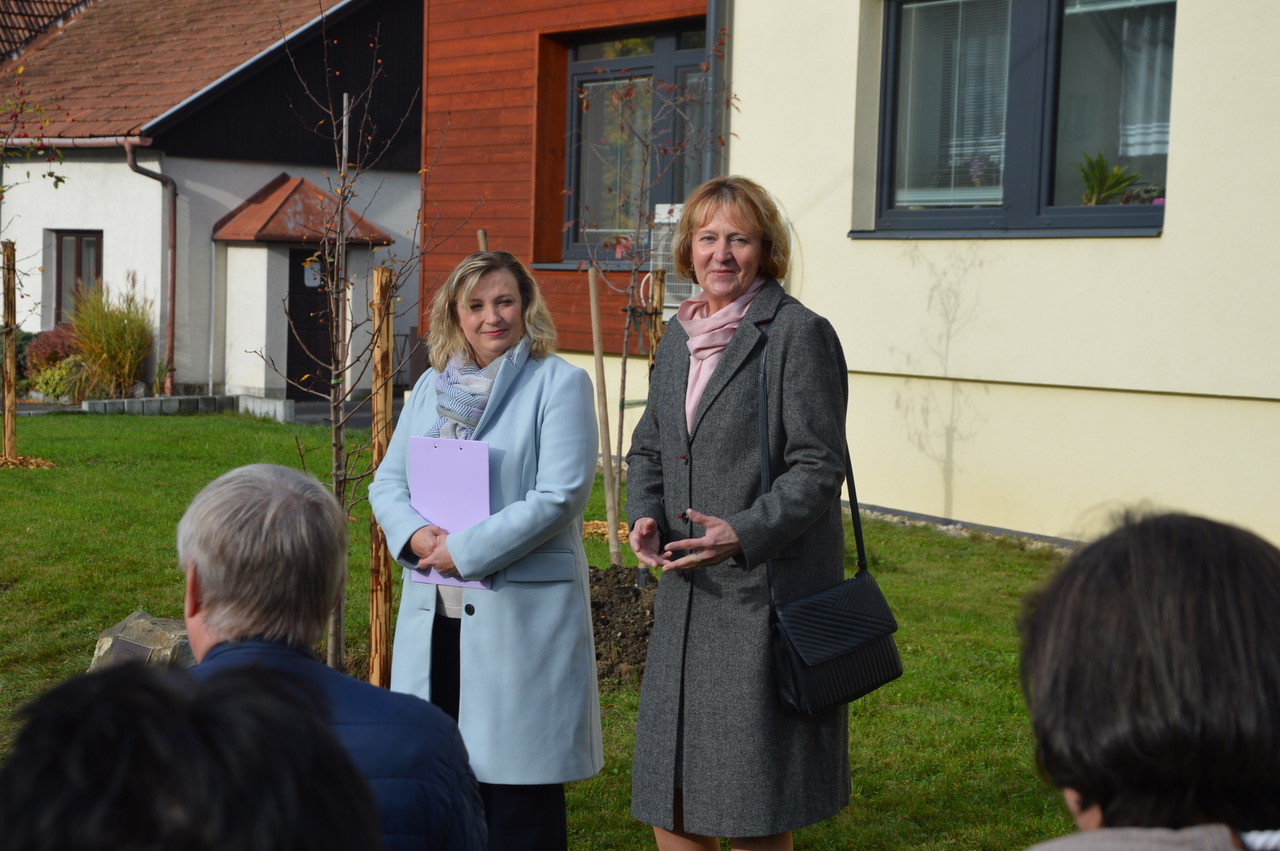 Each of the meetings at the newly planted Olga Havlová Tree is connected to one of the areas that were essential for Mrs. Olga and to which the foundation is dedicated.
In Nový Hrozenkov, the theme was "Help for the elderly". The foundation has long been providing assistance to civic associations and charitable institutions that create an offer of an active way of life for the oldest generation and a humanly dignified experience of old age for those who can no longer take care of themselves. One of these organizations is Charita Nový Hrozenkov, which assists the elderly with a wide range of services. The area of the border region of Wallachia is specific from the point of view of the provision of care services and field services in general. It is located in an area of 24,000 ha, with a population of 16,000, of which 20-30% are seniors. There is no major city here, only seven smaller villages with many valleys. It is not just about the actions of the care service, but about a short meeting with each user. Many times it has already been possible to save someone's life by calling a doctor or providing other necessary services.
At the commemorative event, the director of the foundation, Monika Granja, also mentioned the extraordinary collection Gifts for Olga, the aim of which is to collect a symbolic 900,000 crowns to help disadvantaged people. Successfully reaching the target amount and then distributing it to those in need would be the best birthday present for her.
More about the Gift for Olga collection at https://olgahavlova.cz/