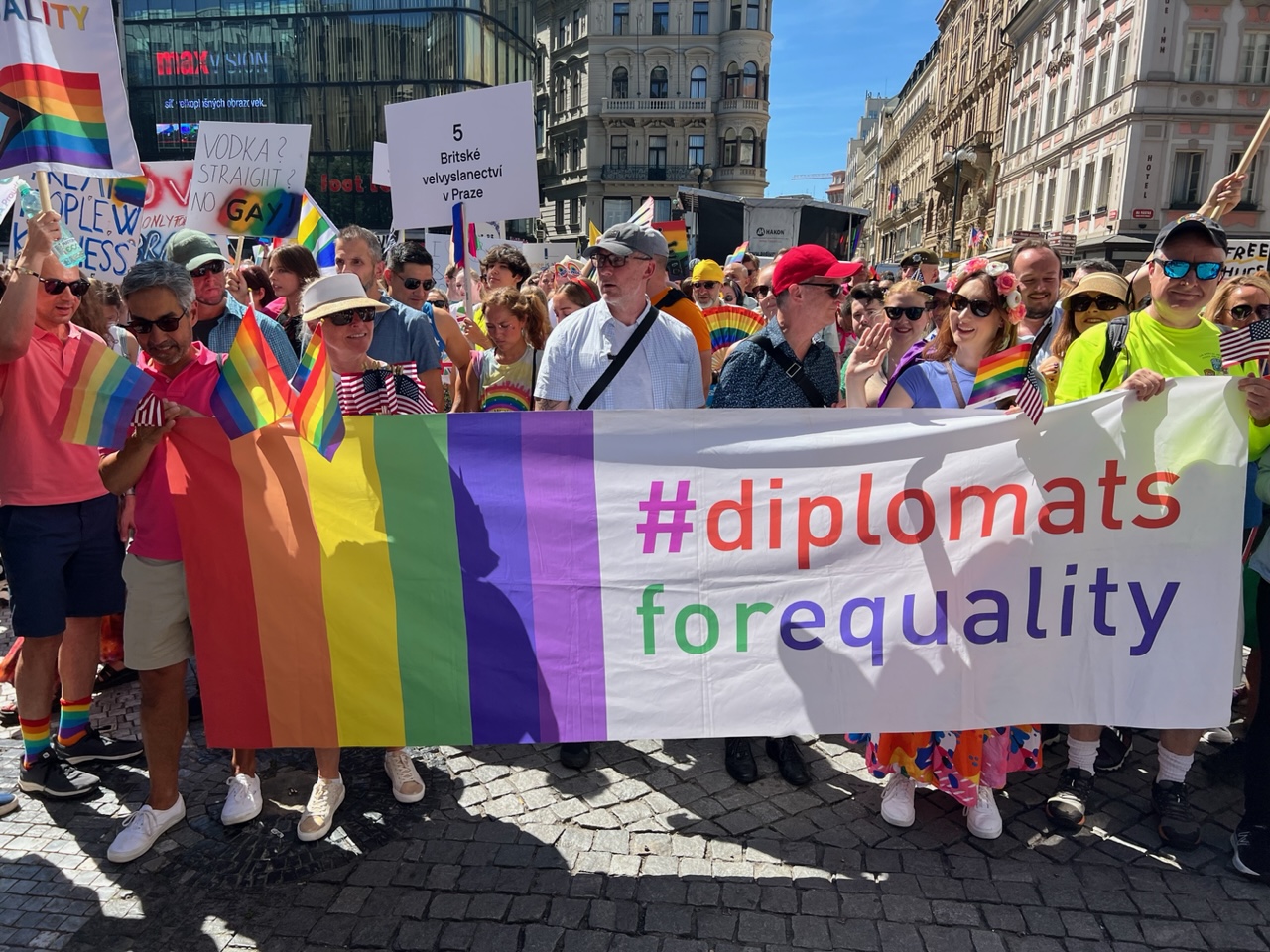 The 13th edition of Prague Pride, an annual festival celebrating the LGBTQ community, took place in Prague on Saturday 12th August 2023.
The theme this year was "more traditional than you think".
Over sixty thousand people, including a number of Ministers, Czech politicians, members of Prague's diplomatic community, and big commercial companies and organizations, took part in the parade, which ran from the lower part of Wenceslas Square via Celenta st., Old Town Square, and Parizka st., to Letná Plain.
There, we met ministers Ivan Bartos and Jan Lipavský, and deputy mayor Zdeněk Hřib. Also in attendance were Prague diplomats for Equality, among them American Ambassador H.E Bijan Sabet and his spouse, Switzerland Ambassador H.E. Philippe Guex and his spouse, Ambassador of the Kingdom of the Netherlands H.E. Dan Huisinga, Ambassador of Germany H.E. Andreas Künne, Ambassador of the U.K H.E. Matt Field, and the representatives of Canada, Austria, Mexico, Finland and more.
The celebrations continued at Letná, with live music and other events, until 10 pm.