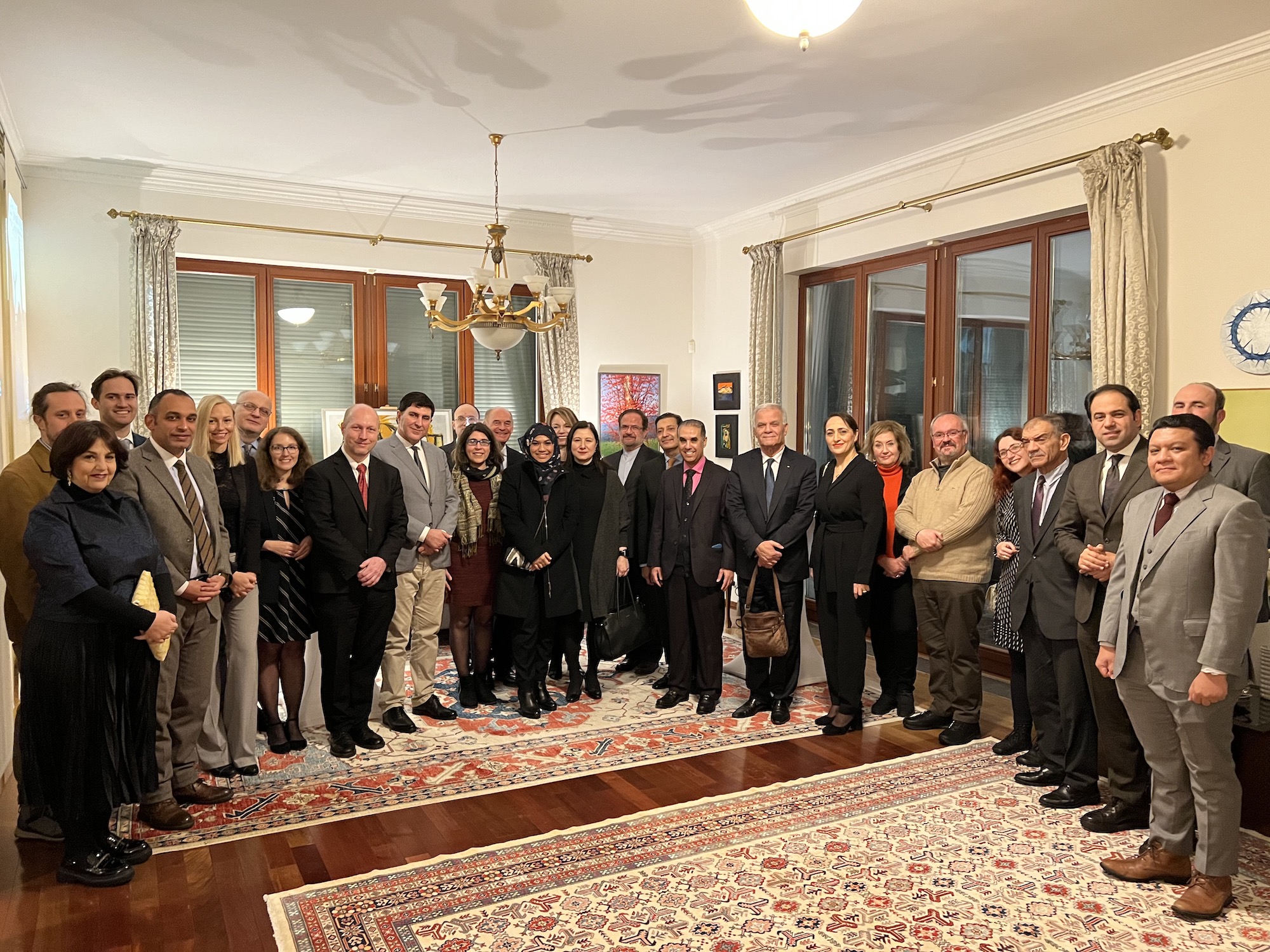 The Ambassador of Pakistan H.H Mr. Muhammad Khalid Jamali host at his resident a reception for the participants and organizers of 7th interfaith conference jointly being organized by Czech ministry of Foreign affairs, IIR, Anna lindh foundation and OIC informal Prague group.
Ambassadors representing the Muslim countries in Prague and other distingue guest attend the reception.
Next day the conference took place in Prague.