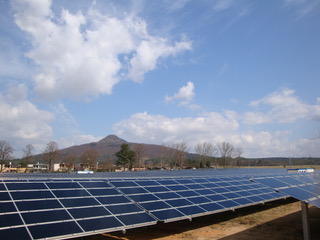 1,044 MW plant will be situated in western Romania and will be capable of providing clean power to more than 370,000 households
Company keen to develop similar projects in the Czech Republic
Rezolv developing a Centre of Excellence for Renewable Energy in Prague
Prague, 3 November 2022: Rezolv Energy, a Prague-based independent clean energy power producer focused on sustainable power in Central and South Eastern Europe, has acquired the rights to build and operate a 1,044 MW solar photovoltaic plant in western Romania. Once constructed, it is expected to be the largest solar PV plant in Europe.
The project is already in the late-stage development phase. Rezolv Energy is already appraising technology solutions and debt financing options with construction due to start in the first half of next year; it is expected to be online by 2025.
The plant will be covered by approximately 1.6 million new solar panels. With an average annual power generation of approximately 1,500,000 MWh, it is expected to be able to provide clean power for more than 370,000 households. The power will be sold to commercial and industrial users through long-term Power Purchase Agreements.
The project will be connected to the 400 kV high voltage overhead lines in the area and will likely include a 135 MW battery storage system, capable of delivering electricity for four hours. This will enable the high voltage lines to be smartly loaded, balancing the variability of the renewable energy supply.
The project will be designed, constructed, and operated to the highest environmental, social and governance (ESG) standards, with a particular emphasis on integrating symbiotic agricultural activities on the site. Much of the poor-quality agricultural land will be returned to pasture, with sheep managing the vegetation through grazing. Recent research from the United States has shown the numerous advantages of this approach, confirming that the overall return from grazing is the same in both solar pastures and open fields with no PV panels. The project will also seek to incorporate beekeeping and other measures to increase biodiversity.
Rezolv Energy was launched earlier this year by Actis, a leading global investor in sustainable infrastructure, and the Rezolv leadership team, which had been based in Prague for well over a decade and had previously developed and run a portfolio of energy projects in the Czech Republic, including the 18 MW wind farm at Horní Loděnice near Olomouc, and the RETA solar project, which comprises over 96,000 solar panels at three parks in Mimoň (4.4 MW), Točník (2.1 MW) and Lomeček (0.9 MW). Last month, the company announced that it was partnering with Low Carbon to deliver another major renewable energy project in Romania: the 450MW 'Vis Viva' onshore wind farm.
The Czech Republic remains a key strategic priority for Rezolv, and the company is developing a Centre of Excellence for Renewable Energy in Prague, drawing on the best Czech talent as well as international expertise to support its growth plans.
Jim Campion, Chief Executive, Rezolv Energy, said: "The Czech Republic is our home market and we would love to develop similar projects here. Installed solar photovoltaic capacity is still, right now, higher in the Czech Republic than Romania, but Romania is forging ahead while no major new solar parks have been built here in over a decade. The wind energy potential in the Czech Republic is far lower than other countries in the region so now is the time to re-focus on solar. Not only can it offer highly competitive, subsidy-free electricity at a stable price for industrial and commercial users, it would make a huge contribution to this country's twin objectives of increasing its energy independence and reducing its net emissions to zero."
Clifford Chance acted as legal advisor to Rezolv Energy on this transaction.