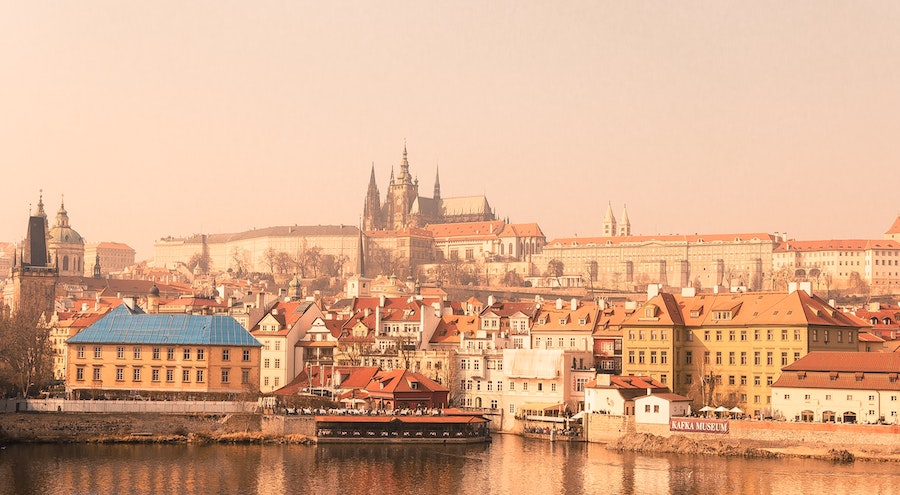 A new exhibition focusing on Slovene architect Jože Plečnik has opened at Prague Castle, the Czech capital's iconic landmark that Plečnik himself had a big role in reconstructing. The exhibit, located both within the Old Palace building and the wider Castle complex, marks the 150th anniversary of Plečnik's birth.
No other architect left as big a mark on Prague Castle in recent history as Jože Plečnik. Although he moved to Prague already in 1911, his most famous designs would be constructed in the Czech capital after the end of World War I and the birth of the independent Czechoslovak Republic.
During the 1920s and 1930s, Plečnik was in charge of reconstructing Prague Castle, which had become the seat of the Czechoslovak head of state since the proclamation of the republic in 1918. Several of the Castle's courtyards, as well as the private study of first Czechoslovak President Tomáš Garrigue Masaryk, were designed by the Slovene architect, who also partially redesigned the building's famous Spanish Hall.
The chief curator of the exhibition, architecture historian Vladimír Šlapeta, told Czech Radio that the anniversary of Plečnik's birth served as a call to organise an exhibition that would remind people of the Slovene architect's work and legacy.
"We worked together with our colleagues from Slovenia on this exhibition and the opportunity arose to hold it in Prague Castle's Old Palace building, which is a beautiful structure. At the same time, visitors will be able to see Plečnik's work 'in the flesh' so to say, with accompanying explanatory panels.
Read more here.
Authors: Tom McEnchroe, Alena Rokosová