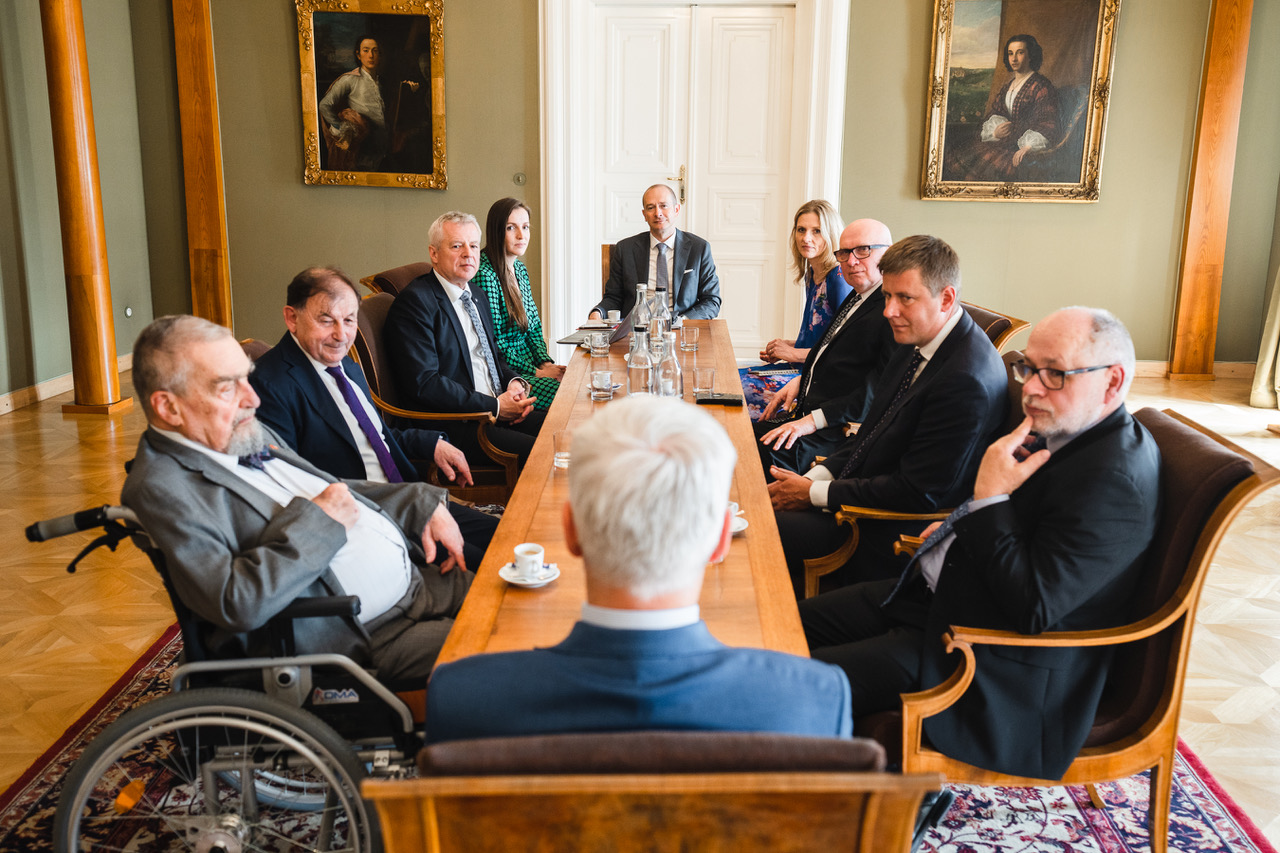 23/05/2023
On 23.5.2023 President Petr Pavel met for the first time with a group of his foreign policy advisers. Its members are Petr Kolář, Karel Schwarzenberg, Michael Žantovský, Jiří Pehe, Tomáš Petříček and Jan Macháček. The group is coordinated by Jaroslav Zajíček, director of the foreign department of KPR. Advisors will meet as needed and on current topics, their activity in the group is informal and unpaid.
"I expect openness from my advisers, not only in their opinions and attitudes, but also in feedback and criticism of my steps, if they do not agree with them," says President Pavel. The topics of the first meeting were the Czech Republic's relationship with Russia and China, the coordination of the president's foreign policy with the government and with foreign partners, or the role of the president in strengthening the position of the Czech Republic in the world.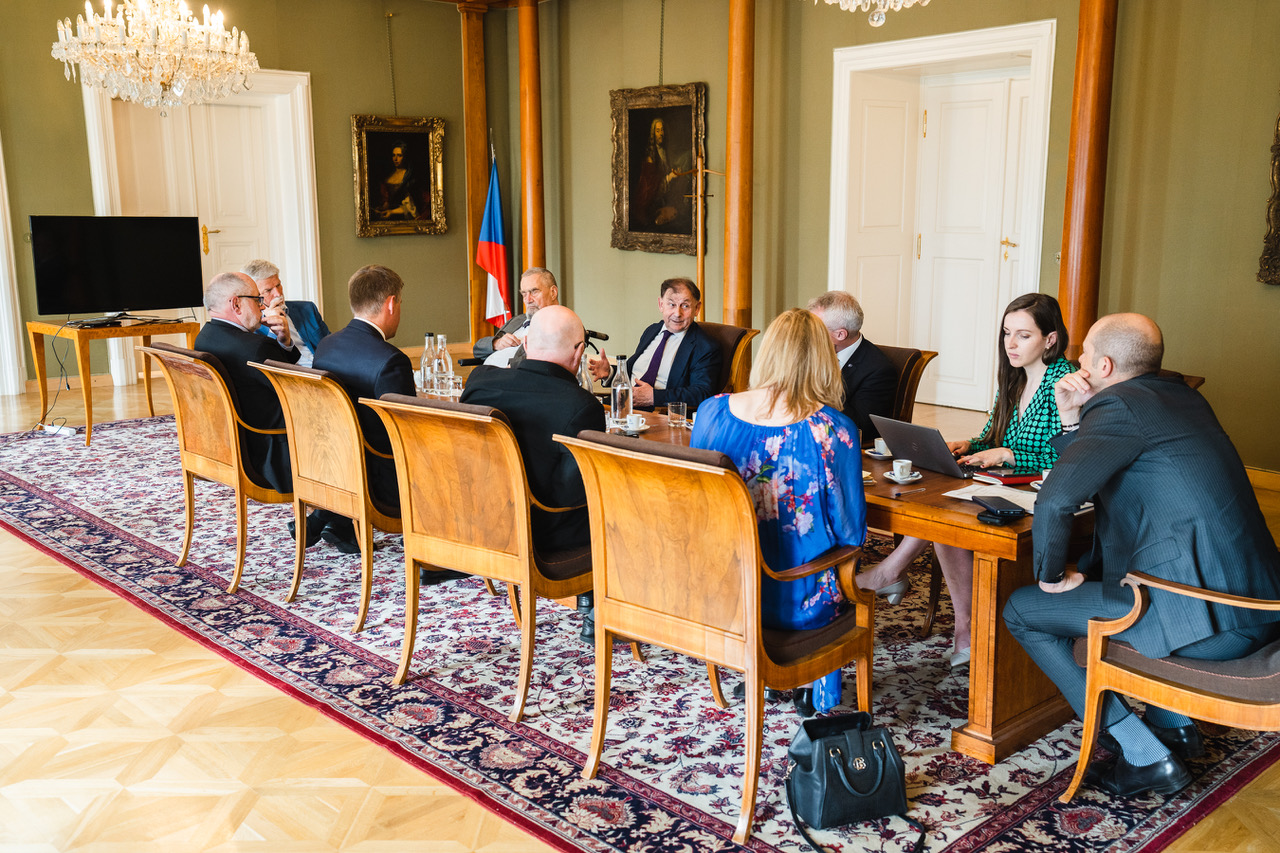 "President Pavel wants to meet with personalities from different ends of the opinion spectrum on the topic of foreign policy, so that he has the opportunity to form a comprehensive view of current topics affecting Czech foreign policy," explains presidential spokesperson Markéta Řeháková. Therefore, according to her, an informal group of recognized experts who have long-term experience in this area was created.
According to Jaroslav Zajíček, director of the KPR's foreign department, the group is intended to be used for consultations on current and conceptual issues, for example, which parts of the world the president should visit at a given time and what risks or benefits are associated with it. "The insight and experience of the group of experts will help the foreign department gain a broader perspective," he adds.