A hat made in honour of Jiří Raška, the 1968 Olympics ski jumping champion, that is the highlight of the 2018 Winter Olympic collection, is reported to be hugely successful. With just over two weeks to go to the start of the Winter Olympics in South Korea the hat is sold out and Alpine Pro, the company that produced the Czech Olympics outfit, is scrambling to put several thousand more pieces on the market ahead of the games.
The hat dubbed "Raškovka", made in the Czech national colours of red, white and blue, closely resembles the hat in which Jiří Raška won his first gold in ski jumping at the Olympics in Grenoble in 1968. It was sold out just weeks after hitting the market and is clearly the most successful item of the Czech Winter Olympics collection for 2018.
Spokesman of the Czech Olympics Committee Tibor Alföldi says the committee is delighted with the positive response and has ordered another 25,000 pieces made ahead of the games. When the Olympics outfit was launched late last year the Chairman of the Czech Olympics Committee Jiří Kejval said it had been chosen to motivate the Czech Olympics team to successes such as that achieved by Raška.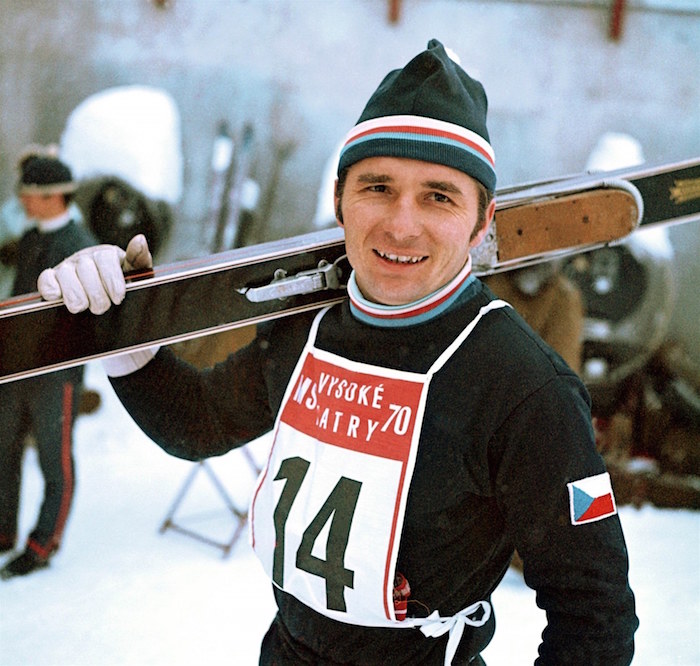 Jiří Raška's grandson Jan Mazoch, also a former ski jumper, says the hat is the perfect way to honour his grandpa's memory on the 50th anniversary of his memorable performance in Grenoble that won him his first gold in ski jumping. "Even though today I would never take a jump wearing that hat, it is simply too dangerous," Mazoch told the news site Idnes. He knows what he is talking about -in 2007 he took a bad fall after which he was in a coma for several days. The accident led to the end of his career a year later.
The original hat with which Jiří Raška won the Olympics in Grenoble ended up in the hands of an enthusiastic fan, but many of Raška's trophies and other hats and memorabilia are exhibited in a museum in his home town of Frenštát po Radhoštěm. Raška was named the best Czech skier of the 20th century in a 2003 poll of journalists and members of the Czech Skiing Association.
Source: http://www.radio.cz/en/section/business/raskovka-hat-from-czech-olympics-collection-becomes-huge-hit