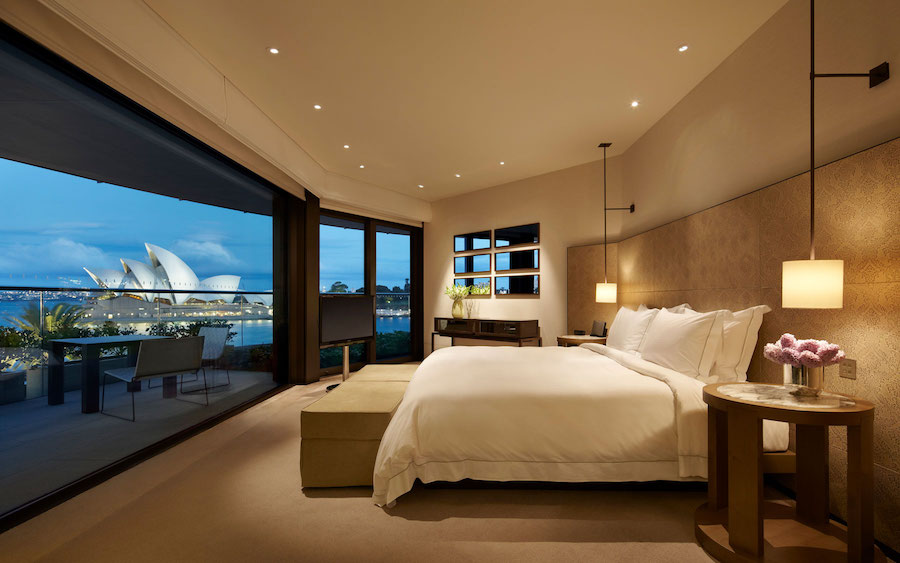 Imagine waking up, opening your curtains, and looking out at the Eiffel Tower. What about the gleaming white tiles of the Sydney Opera House or the sun-drenched Giza Pyramids?
For many, visiting the world's most iconic landmarks is a catalyst for travel and the chance to mark off some bucket list items. Do yourself one better and book a room at any of these hotels with incredible views of the most beloved landmarks on Earth.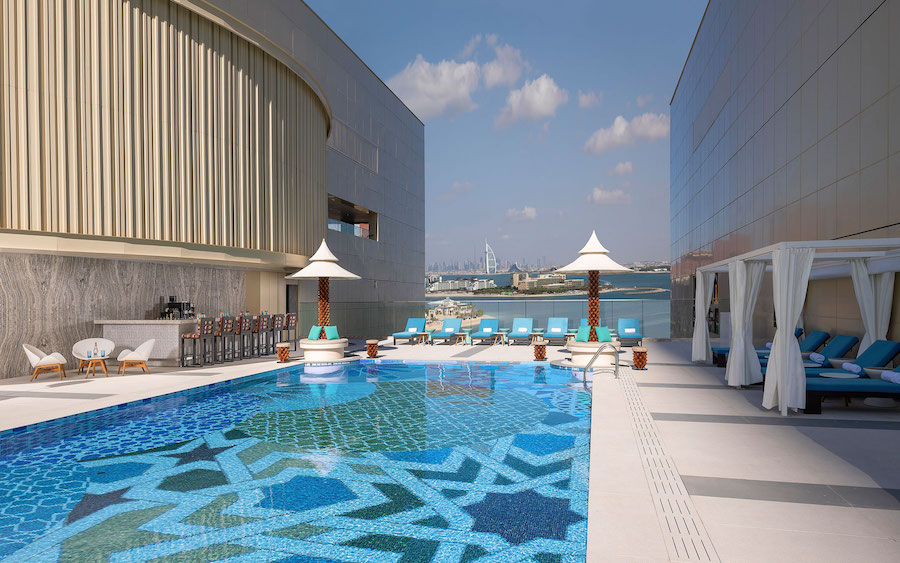 Andaz Dubai The Palm — Dubai, United Arab Emirates
Kill two birds with one stone at the Andaz Dubai The Palm. Stay on one of the world's largest human-made islands, the Palm Jumeirah, with unobstructed views of the Burj Al Arab, the world's tallest all-suite hotel. Plus, the world's tallest building, the Burj Khalifa, can be seen in the distance.
Designed to resemble the sail of a boat, the Burj Al Arab is one of the city's most recognizable and iconic buildings. At the Andaz, you can marvel at both architectural feats from your room or the pool.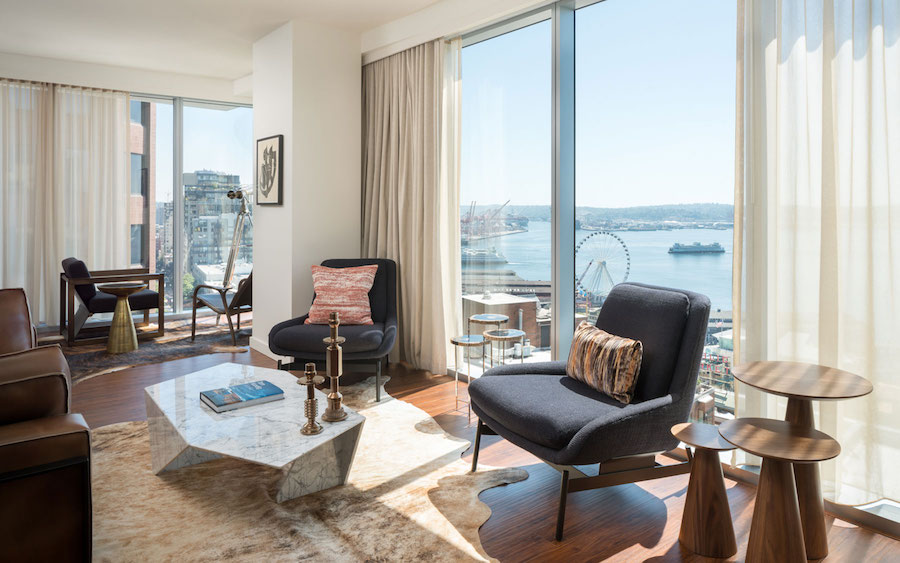 Thompson Seattle — Seattle, Washington
Near the banks of Puget Sound, this urban-chic hotel has unparalleled vistas of the water and two of the city's most significant attractions. From the Thompson Seattle's floor to ceiling windows, you'll be able to see Seattle's famous Great Wheel and Pike Place Market. You'll also be within walking distance to both.
The hotel's rooftop bar and terrace, appropriately named The Nest, has some of the best views of the city, including Pike Place below and the sunset over the water.
Hyatt Centric Times Square — New York City
New York has one of the world's most recognizable skylines. For some of New York's best city panoramas, the Hyatt Centric Times Square has you covered.
Watch as the sun dips below the Hudson River, and the skyscraper lights switch on one after the other. The Chrysler Building, one of the world's most famous Art Deco-style buildings is also one of the city's crown gems — and the Hyatt Centric Times Square has the perfect view.
See the rest here.