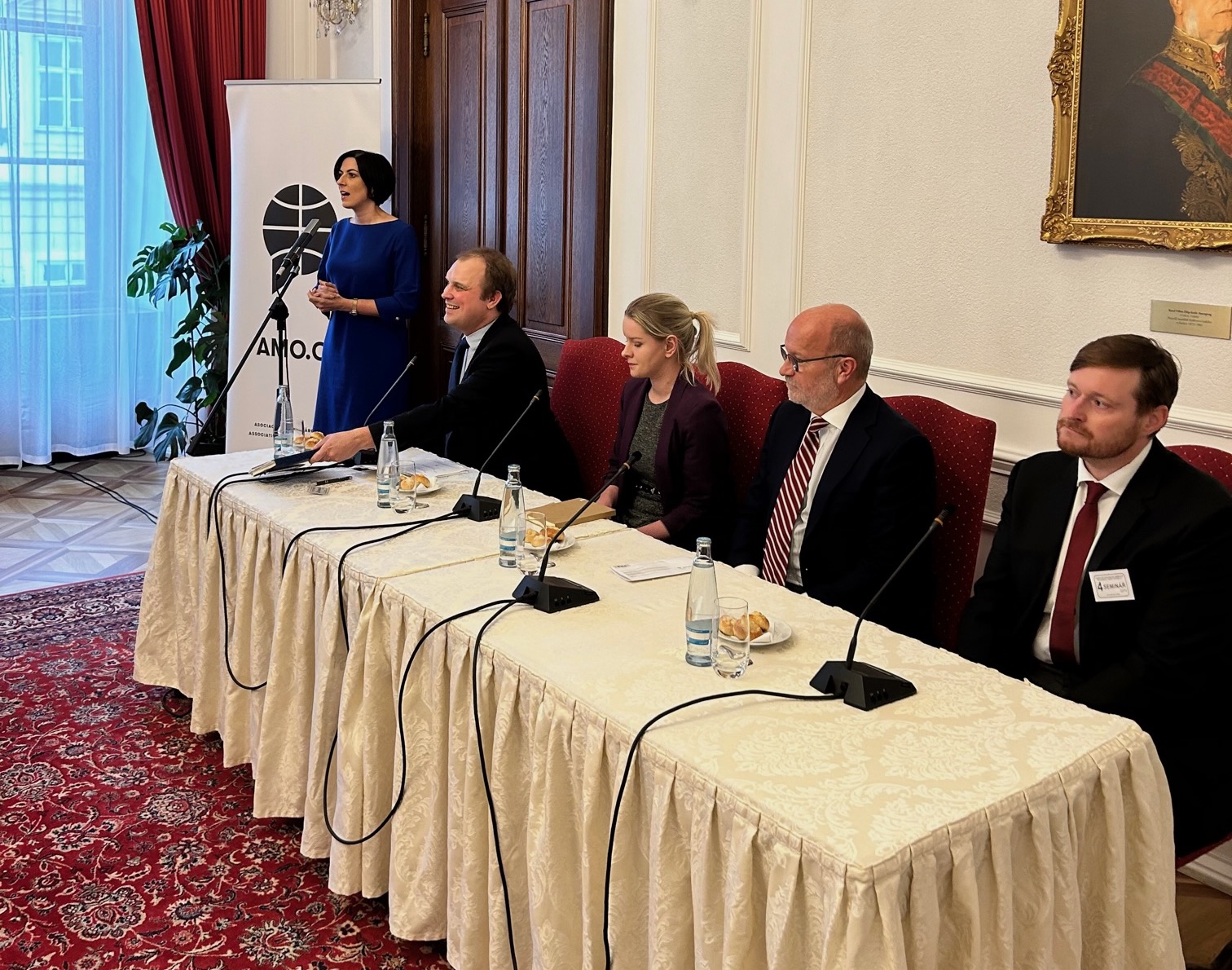 An expert panel debate on the topic of cooperation within Central Europe took place on November 7, 2023 in the Chamber of Deputies.
The debate, which was initiated and opened by the Speaker of the House Markéta Pekarová Adamová, was held in the lower parliamentary chamber in cooperation with the Association for International Issues.
In her introductory speech, the Speaker of the House mentioned the common history, interests, and problems of the Central European countries and emphasized the need to find common solutions.
In the Chamber of Deputies of the Parliament of the Czech Republic, an expert panel debate was held today entitled Czech Republic and the possibilities of cooperation in Central Europe.
"Our entire region faces significant challenges. Of course, common history does not guarantee that we have the same views or that we automatically follow the same interests. Often it can be the exact opposite," stated Markéta Pekarová Adamová, the chairwoman of the Chamber of Deputies and the initiator of the meeting, in her introductory speech, and added: "Nevertheless, a number of links are worth mentioning. Central Europe has long been an advocate of strong transatlantic relations. We are pro-export and open economies and have a common interest in the most liberal trade and economic cooperation with the USA. Last but not least, we are also united by strong support for the state of Israel, which is important both in the context of the ongoing struggle of the Jewish state with terrorists from the Hamas movement and also in the long-term effort for a more balanced position of the European Union towards the Middle East as such."
"We very often talk about regional formats – V4 or Slavkovská group. But first of all, we should talk about what goals we are actually pursuing and only then decide how and within which formats to promote them. After all, a safe and prosperous Central Europe is our common task," added the Speaker of the House of Representatives, Markéta Pekarová Adamová.
The debate, which took place in the lower chamber of the Czech Parliament in cooperation with the Association for International Affairs, loosely followed on from a series of earlier expert meetings and round tables dedicated to current global challenges and problems, as well as the active role of modern parliamentary diplomacy in solving them.