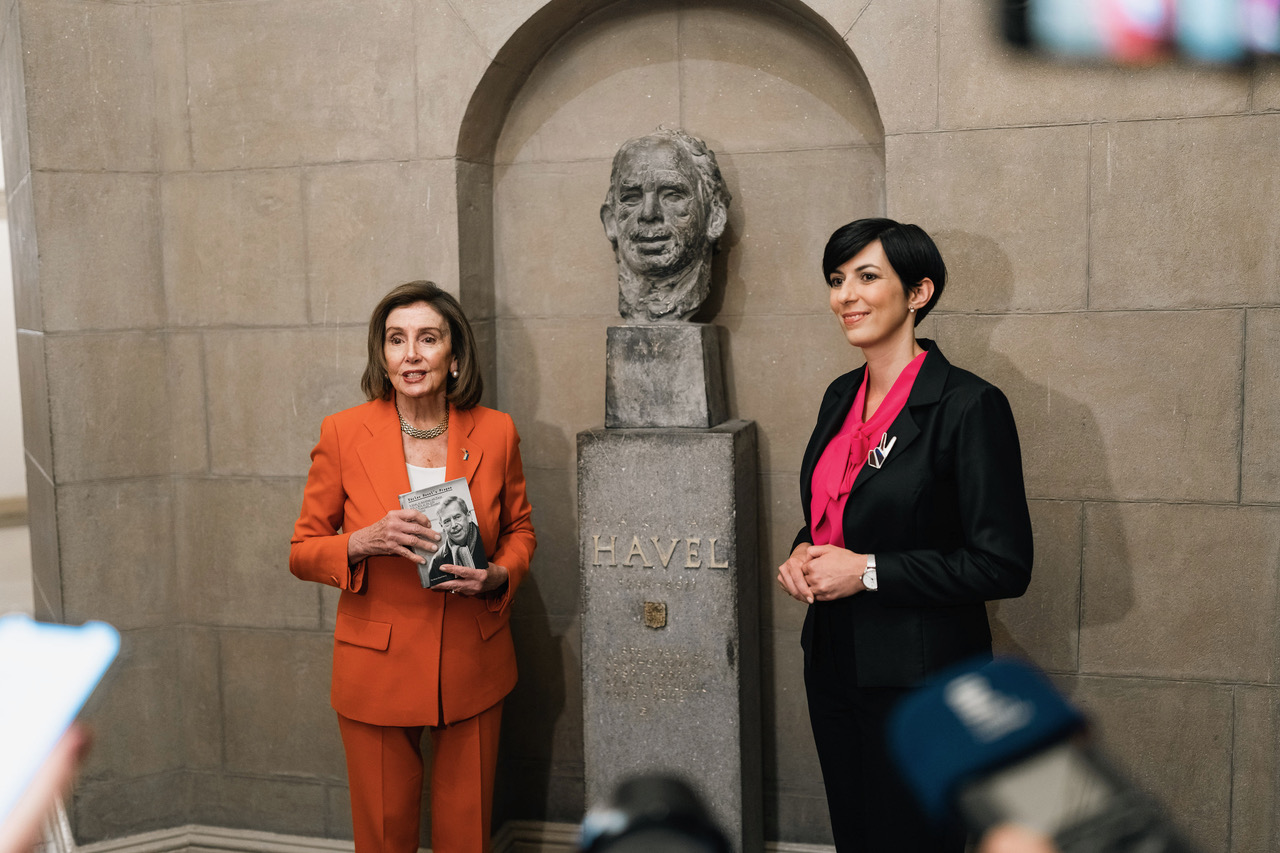 The Speaker of the Chamber of Deputies, Markéta Pekarová Adamová, ended her five days working trip to the United States of America in the Georgian capital, Atlanta. Here she met with the influential Secretary of State Brad Raffensperger as well as leading Georgia legislators.,high-ranking state representatives, supported our entrepreneurs at the Czech-American business forum, and discussed strengthening the transport connection between the Czech Republic and the USA with representatives of the important airline company Delta Airlines.
"Atlanta is a very dynamically growing metropolis that, thanks to its strategic location and openness, offers a diverse range of unique business opportunities for Czech companies doing business in sectors such as IT, the automotive industry and aviation. Thanks to one of the busiest airports in the world, it also represents an absolutely ideal destination for the further expansion of Czech business activities in the entire South-East of the USA," said the Speaker of the Chamber of Deputies, Markéta Pekarová Adamová, after a series of meetings.
Meanwhile, the Minister for Science, Research and Innovation Helena Langšádlová in Atlanta convened a meeting with the Georgia Institute of Technology (GeorgiaTech) and representatives of the Czech University of Technology (ČVUT) and the Cyber Security Hub (a joint project in the field of cyber security of Masaryk University, CTU and the Czech University of Technology Brno). The minister and professors from CTU initiated the first steps leading to the conclusion of a memorandum of understanding with GeorgiaTech. "This memorandum will connect top Czech science with capacities in Atlanta. So far, we have discussed areas such as quantum technology, nuclear energy and semiconductors. GeorgiaTech is an exceptional institution not only in terms of excellent results in the theoretical field, but also excellently manages the transfer of knowledge from research into practice. They have created a robust start-up ecosystem and can be proud of 100 companies growing under the university. We will be happy to be inspired by them," added Minister Helena Langšádlová.
After that, the Speaker of the Chamber of Deputies, attended the official closing of the Czech-American business forum organized by the Atlanta Chamber of Commerce. At the very end of the trip, the parliamentary delegation held talks with representatives of one of the oldest airlines in the world, Delta Airlines.
"Strengthening direct air connections between the USA and the Czech Republic would help bring our citizens closer together and connect our businessmen more easily with their transoceanic business partners, which would at the same time strengthen the mutual positive trade balance," added the speaker of the House of Representatives, Markéta Pekarová Adamová.