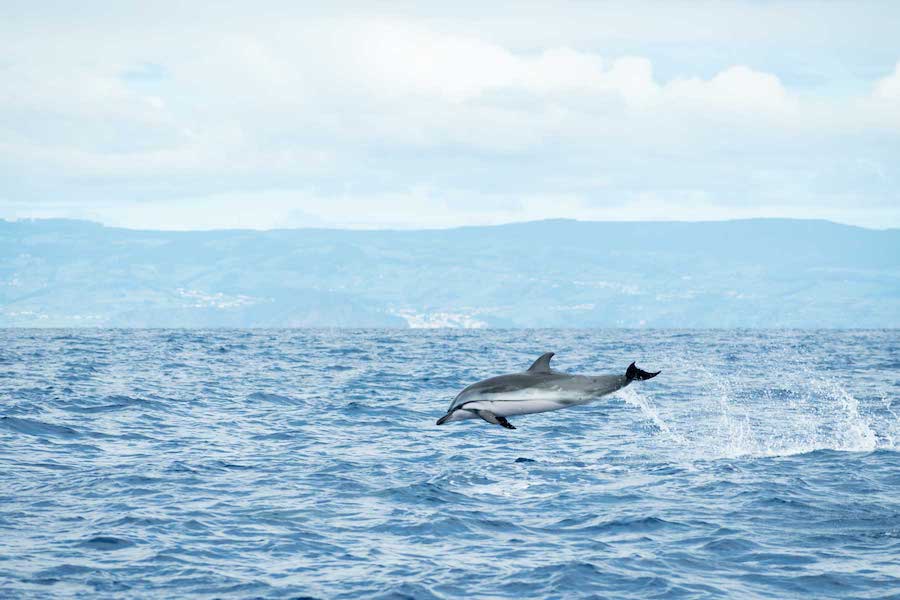 There are few things more soothing than sitting on the beach, right on the ocean's edge and watching the waves crash over and over again. The only thing sweeter is spotting a pod of dolphins, a whale, seal, or even a friendly otter swim by.
Sadly, we must refrain from sitting on beaches right now, however, that doesn't mean you can't enjoy those same ocean views right from your computer screen.
Beach cameras up and down both the East and West Coast are bringing a little bit of beach magic right into people's homes. That includes a few in California, Florida, and North Carolina that are allowing people to spot a few glorious marine animals in real-time.
Those in quarantine can check out the view from Clearwater, Florida thanks to its community beach camera. In fact, they can see four different views right on the St. Pete Clearwater website. Look out onto the pier and see if you can spot a few sea creatures go by right now.
Want even more ocean views? See what the opposite coast is up to with Explore, which has live views of the Santa Monica Pier. Viewers of this camera are also highly likely to see marine mammals swimming and playing together.
There's another enjoyable live stream happening just up the coast in Malibu. There, viewers could even spot a seal or two basking on the rocky shore.
And, just off the California coast, those at home can watch the view from Santa Cruz Island for as long as they wish or as long as it takes to see a sea critter.
Want to get even closer to the ocean life? Check out the Barracuda Cam, located some 34 miles off the coast of Cape Fear, North Carolina. As Explore explains, "On this camera, you'll see a variety of reef and open water-dwelling [fish], a strange combination for someone who is used to seeing the coral reefs of Florida and the Caribbean! This unique ecosystem is maintained by the shallow shoals that allow for coral and algae growth, as well as the warm waters of the Gulf Stream. Being dozens of miles offshore and farther north than common reefs makes this region a fascinating location for ocean viewing."
Stream as long as you'd like, or play it on your smart TV for a soothing afternoon. Nobody is judging your viewing habits. Especially not the fish.
See the rest here.