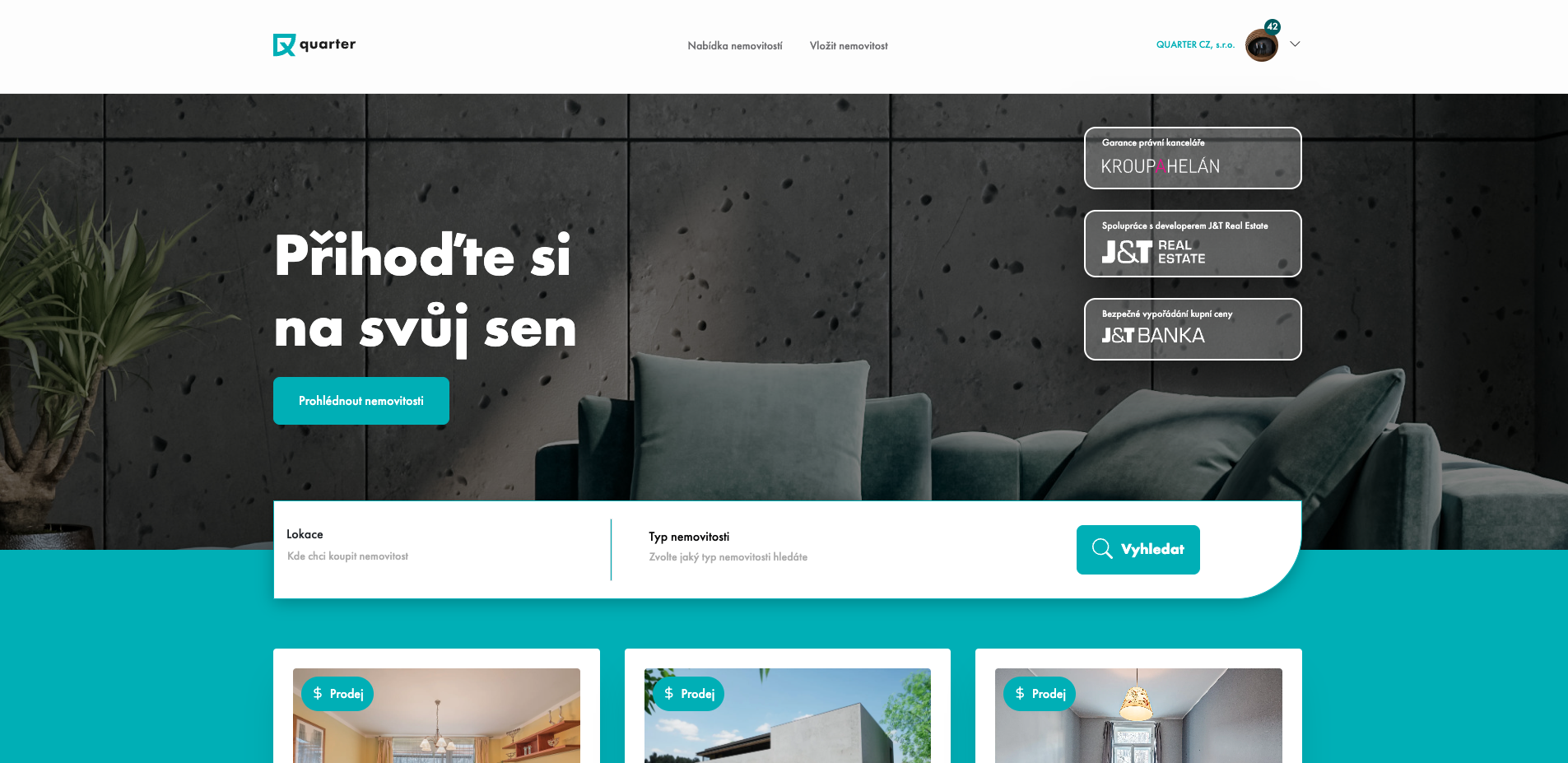 Start-up Quarter with J&T Real Estate intends to change the real estate market.
Selling real estate over the Internet is becoming more and more common. A comprehensive solution in this area is offered by the Quarter startup, which is supported by Jaromír Šimek and Jan Zelený.
What this startup is offering? Simplicity, and a safe way how to sell or buy real estate. Our main goal is transparency and fairness.
Additionally, the registered customers can use the evaluation service which will be updated every three months. Customers will receive an estimation of selling price and rental for today and up to three years in the past. The data is provided by an external provider using data from advertising servers and also from the land registry. Based on this you can easily estimate how much you could get for your property and decide if you want to rent or sell, which you can do only by one click.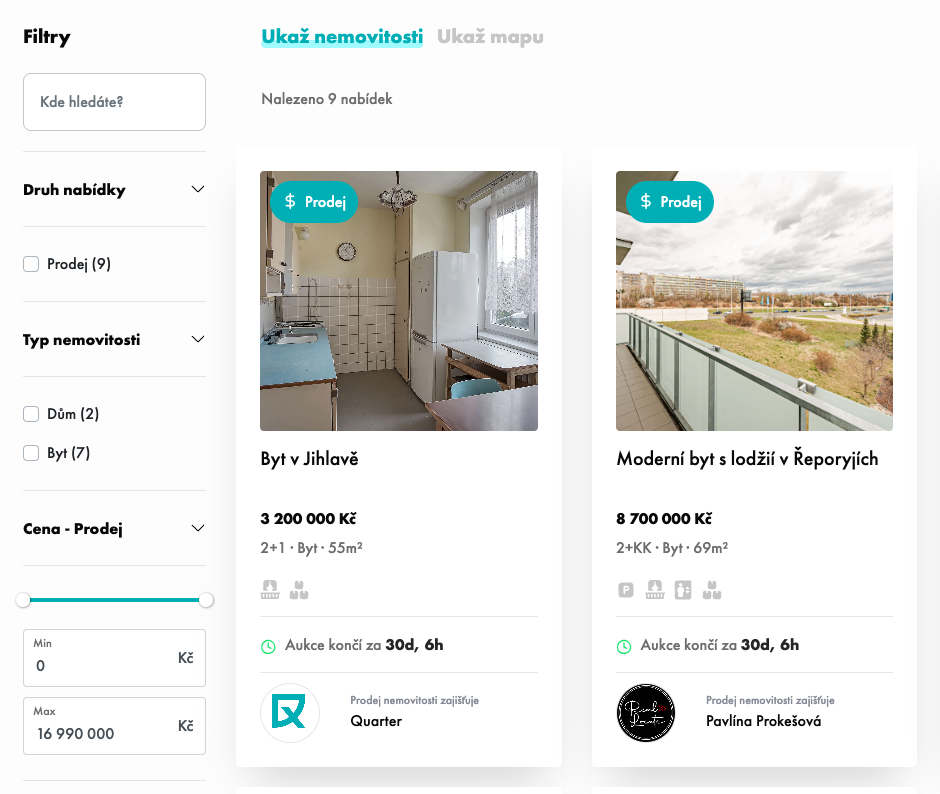 The Quarter started a close cooperation with the real estate agency Reallocate managed by Pavlina Prokesova. This partnership will provide top-class services to its customers. The benefit of the service is, that the customers will get all contracts prepared by a respected law firm and the escrow by J&T Banka.
The Quarter wants to become a platform for private and public offers – focused on investment opportunities based on cooperation with local developers and private customers of J&T and registered VIP customers will be able to get all private offers before the rest of the market.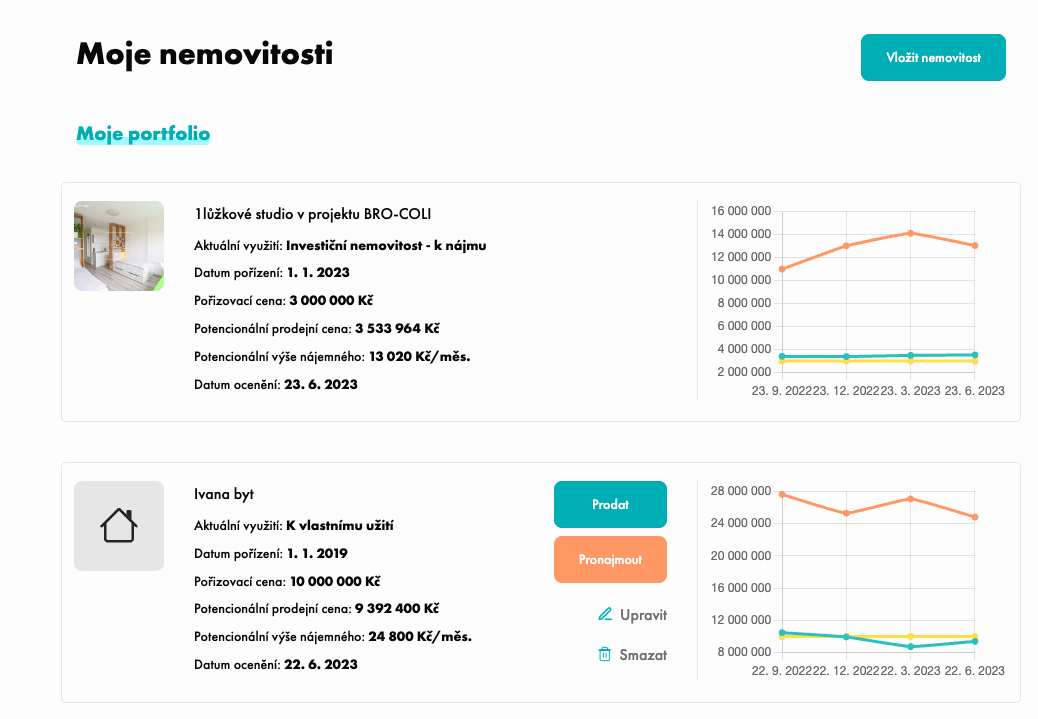 Currently, the Quarter offers an exclusive 5.000 sqm. land for a family residence in a luxury location in Prague, the last few flats in a new development project in Vinohrady, or a specific apartment with a wine cellar in Troja.
The start-up functions for only 6 months. More projects are coming soon and The Quarter is still looking for new partners to cooperate.