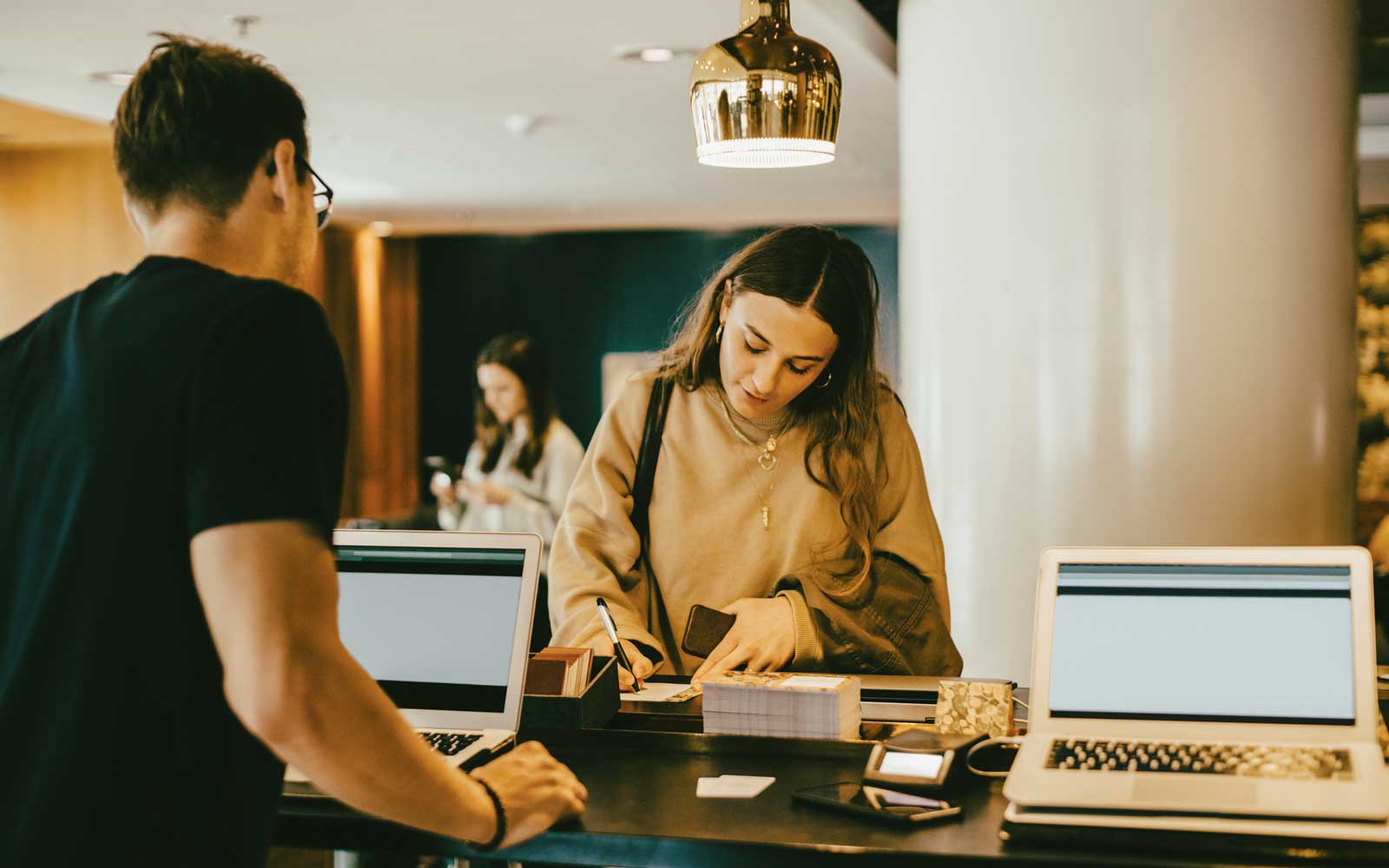 Sam Shank, cofounder and CEO of top-rated booking app HotelTonight, is here to help make sure you never make these common mistakes upon hotel check-in or checkout.
Editor's Note: Travel might be complicated right now, but use our inspirational trip ideas to plan ahead for your next bucket list adventure.
Travel logistics, in general, can be a major source of stress while on vacation. It's when we're rushing through airports, out of hotel rooms, or off to a dinner reservation that things get overlooked or lost. The easiest antidote, which is challenging when you're in transit, is to simply slow down. Taking the extra few minutes (that you usually don't want to spare) will help you keep everything organized on the road. There's no reason to check out of a hotel room, finish packing, search for your travel documents, and call an Uber all at the same time. Focus on one thing at a time and give yourself room to breathe instead of over-scheduling, and you'll ultimately avoid some of the classic mistakes travelers make.
When it comes to staying in a hotel, there are some definitive dos and don'ts to follow that will make your travels even more enjoyable. To ensure your check-in and checkout process is as smooth as possible, we called on a hotel expert: Sam Shank, cofounder and CEO of top-rated booking app HotelTonight. With Shank's invaluable advice, we've outlined the 10 biggest mistakes to avoid when checking in and out of your hotel.
See the rest of the article here.