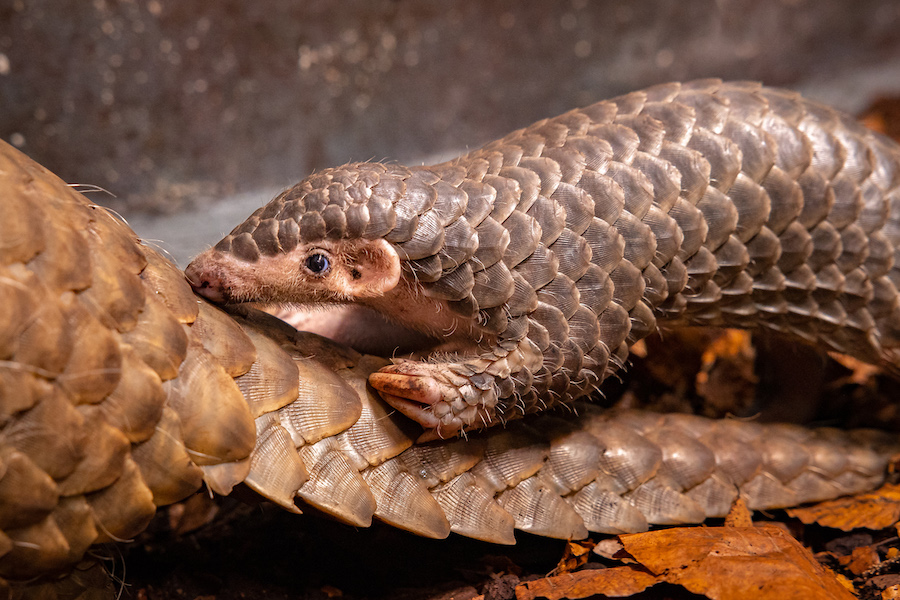 The female of Chinese pangolin Šiska was half-a-year-old on Wednesday. We can consider her breeding completed – and we can add another item to the list of historical achievements of Prague Zoo, in this case in bold.
The breeding of Šiška is essential not only because it was associated with several difficulties, but also because it is the first pangolin pup bred in Europe. At the same time, it is necessary to highlight that these scaled mammals, living in Sub-Saharan Africa and South Asia are highly threatened by illegal hunting and trade. After all, the attention given to Šiška in the world of zoos only highlights the importance of her breeding.
And if I mentioned recording in bold, I should mention the context, within which Šiska will be listed. Therefore, I tried to put together a list of the ten biggest breeding achievements of Prague Zoo since its foundation until today. It was not an easy task, because in such a list, breeding, scientific, conservation and marketing aspects must necessarily mix. Nonetheless, here is the result: 1933 – Przewalski's horse – the first foal in Prague Zoo
1937 – Andean condor – the second breeding in the world (the first published one)
1942 – polar bear – Sněhulka – hand rearing, unique in the world (in 1947 then Polárka – the first parent rearing in Czechoslovakia)
1972 – cheetah – one of the first breedings in Europe
1989 – aardvark – the first breeding in Czechoslovakia, third breeding in Europe
1998 – northern caiman lizard – the first world breeding
2004 – western lowland gorilla – Moja – the first breeding in Czech Republic
2012 – rufous-cheeked laughingthrush – the first breeding in world zoological gardens
2012 – Brahmini river turtle – the first world breeding connected with discovery of the manner of reproduction
2023 – Chinese pangolin – Šiška – the first breeding of pangolin in Europe
And what's next? Which important breedings we would wish in future? I would like to bet on giant salamanders. Or shoebills. However, historical achievements can't be planned.