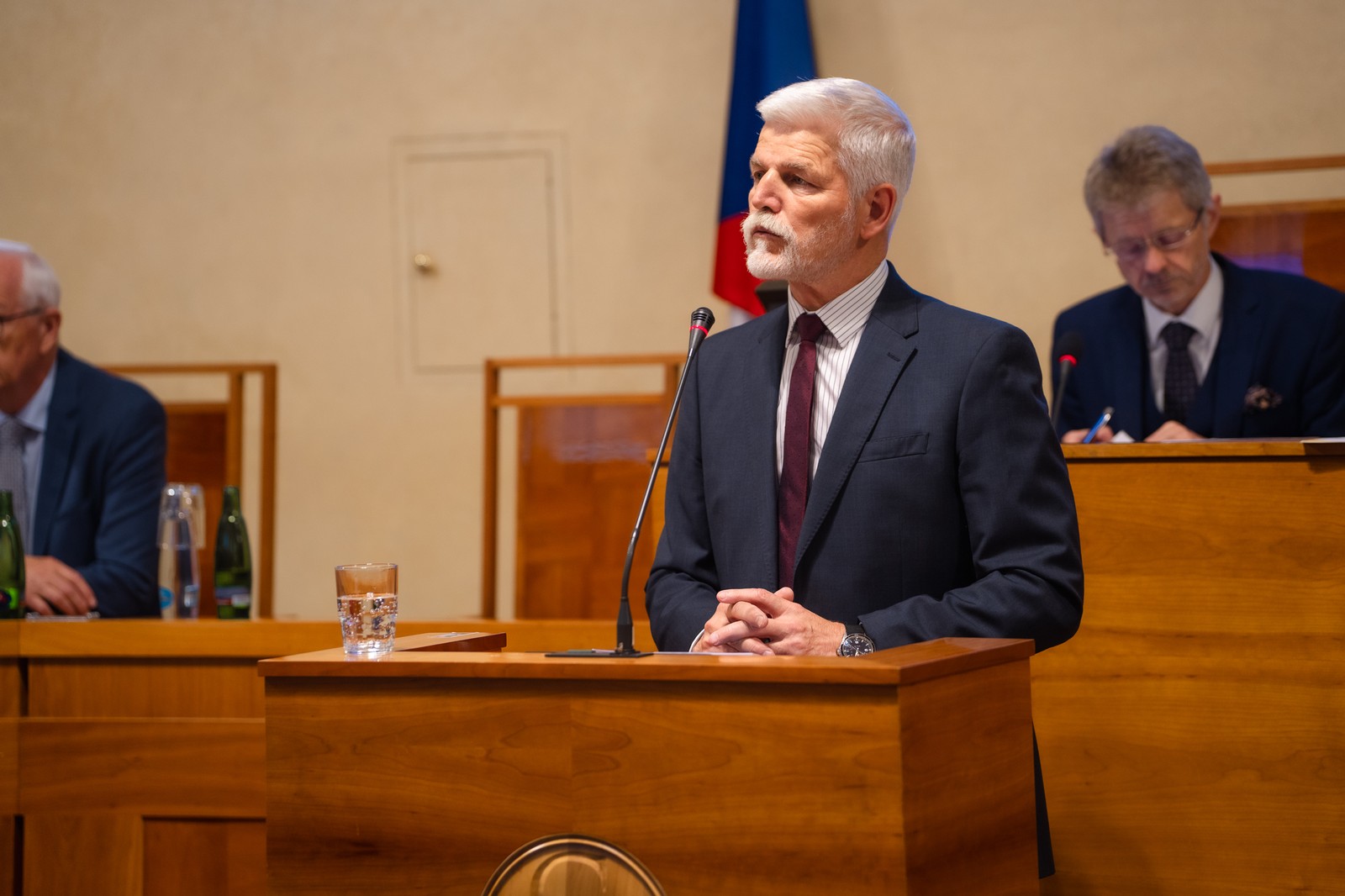 The President of the Republic, Petr Pavel, distributed the unused funds for the election campaign between social, health, and other public benefit organizations. Among a total of seven organizations based primarily in structurally affected regions distributed almost 2,350,000 crowns equally.
The funds were distributed among the following organizations: Charita Hlučín, Charita Most, Klubíčko Cheb, z.s., Linka bezpeči, z.s., Foundation fund Modrá rybka, Hope for all, z.s. and Res vitae, z.s.
President Pavel wants to cooperate more with the regions and help regions that suffer from structural problems within the Czech Republic and are often overlooked. In his earlier personal visits to these regions, he was interested in particular problems of local citizens, and opportunities for development or strengthening of social cohesion. Therefore, the president chose five of the seven gifted organizations from the Karlovy Vary, Moravian-Silesian, and Ústí regions. The other two then work in Prague. Each organization was donated more than 335,000 crowns.
The unused funds of President Pavel's election campaign will be used to help children who have found themselves in a crisis or threat and cannot remain with their families for various reasons, to support the education of children of disadvantaged people and single parents as well as these persons and the parents themselves, and on linking formal and informal education within the Strategy of the Education Policy of the Czech Republic until 2030+. The donation will also be used by prevention and crisis workers, organizers of leisure activities for young people handicapped or health and social workers providing home care to clients. In this way, President Pavel decided to support demanding professions providing the necessary help and care to vulnerable people and their families.
The Law on the Election of the President of the Republic imposes the obligation to distribute surplus campaign funds to the president; the amount of funds and their specific distribution is then entirely at the choice of the elected president.