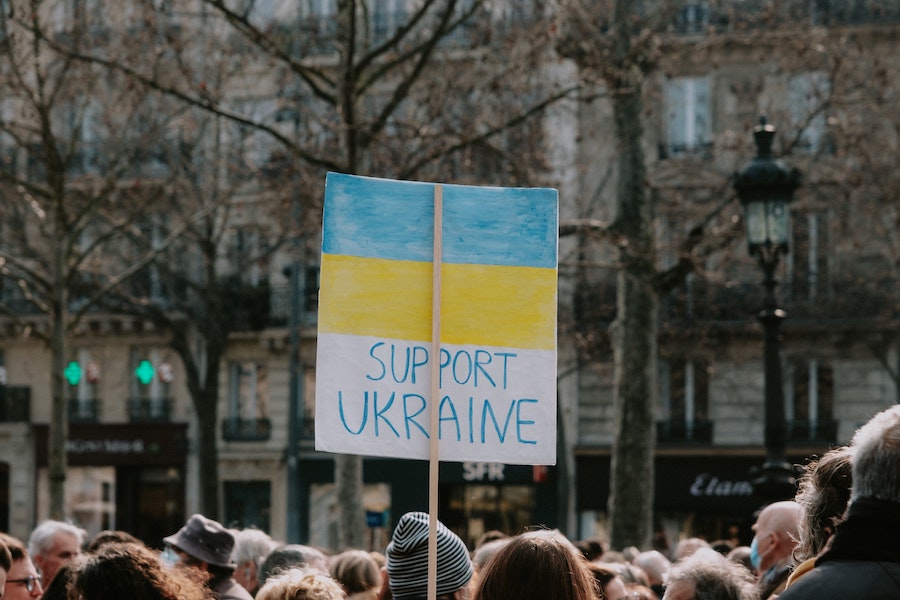 The Russian invasion of Ukraine poses some challenges for students of International Law and Diplomacy in terms of what they have were taught and what they have come to expect of the discipline. Since World War II, there has been no major wars in Europe, and despite Russia's incursions into Georgia in 2008, the annexation of Crimea, and support for separatist groups in Donbas in 2014, Europe has remained relatively peaceful. For the past two years Europe and the international community have remained focused on mitigating the spread of the Covid-19 pandemic and trying to overcome the economic fallout from the virus. No one expected a major war in Europe, as we see with Russia's invasion of Ukraine. Hence, the Russian invasion is a reflection point for both faculty and students, as it makes teaching and studying International Relations a lot more difficult.
The core principles of the United Nations international legal order established after WWII (the United Nations Charter) are: Sovereign equality of states (Art. 2.1); peaceful settlement of disputes (Art. 2.3); non-use of force (Art. 2.4); non-intervention in the internal affairs of other states (Art. 2.7); the promotion and protection of human rights and fundamental freedom and the right to self-determination (Arts. 1.3, 13 (b), 55 (c), & 62 (2); and the right to self-defense if an armed attack occurs (Art. 51). Despite occasional breaches by France, the United Kingdom, the United States and the Soviet Union, the United Nations Charter principles have endured and helped to usher in a period of impressive economic development, international cooperation, and the proliferation of human rights norms. The Charter norms were embraced in 1989 following the collapse of the USSR. However, since taking office Putin has attempted to recreate the old Soviet empire. Putin sees democracy and respect for the rule of law and human rights norms as his enemies. His invasion of Ukraine is a shock to the collective conscience of the community of civilized nations but not surprising, given his track record. Indeed, Putin's unprovoked invasion of Ukraine is a blatant breach of one of the most sacred of international community norms, the non-use of force in international relations. For this reason, Russia's invasion of Ukraine is an assault on all of humanity, not just the people of Ukraine, and it requires a global response.
Many observers and students are asking whether international law and United Nations Charter norms are still relevant in the wake of Russia's invasion of Ukraine. Although I share their concerns, I see this as an opportunity to reaffirm our commitment to the rule of law in international affairs, as the alternative is violence and brute force. Russia's invasion of Ukraine is a setback for the international legal order, but not a complete repudiation of international law or the United Nations Charter.
Here is why I hold the view that I espouse. Both international law and the UN Charter have played a critical role in the conflict in Ukraine. Russia invoked international law to justify its invasion of Ukraine. It recognized the two self-declared republics of Donetsk and Luhansk as independent states, which then allowed Russia to say that it was acting collectively in self-defense on the invitation of the governments of the two republics. As dubious as Russia's claim may be, Putin felt it necessary to make such a claim to give the impression that he was acting consistently with Article 51 of the Charter, which recognizes a state's right to self-defense. Russia's claim, of course, is not justified, as the breakaway republics are not recognized by the international community as independent states and thus have no right to self-defense. The Security Council voted 11 to 1 to condemn Russia's invasion, but the resolution was vetoed by Russia. The General Assembly voted 141 to five (Belarus, Eritrea, North Korea, and Syria) to censure Russia's aggression against Ukraine, with 35 abstentions. In both instances Russia invoked international law and the UN Charter to justify its invasion.
International law is equally important in determining Russia's compliance with its obligations under international humanitarian law, including the Geneva Conventions of 1949, and various UN conventions. It is clear Russia has violated international humanitarian law through its indiscriminate bombing of civilians and civilian facilities, by using banned ammunitions such as cluster bombs to target residential areas, and by attacking Ukraine's nuclear power plants. We can say definitively that Russia has committed war crimes and crimes against humanity in Ukraine and will need to be held accountable. International law allows for the prosecution of individuals, including heads of state, who commit atrocities in war. The precedents established at the Nuremberg Tribunal, the International Criminal Tribunal for the Former Yugoslavia (ICTY) and the International Criminal Tribunal for Rwanda (ICTR) can be invoked in Ukraine.
International humanitarian law is further necessary to distinguish between legitimate combatants and civilians, legitimate military targets and civilian targets, and the status of Ukrainian civilians who take up arms against Russian troops, foreign fighters in Ukraine, and nationals of third states. International law will also be needed to determine reparations for war damages caused by Russian forces and to provide the framework for any peace settlement between Russia and Ukraine, including boundary delimitation, exchange of prisoners of war, and the status of Russian-occupied breakaway republics and Crimea. It is diplomacy that will ultimately end the war, not missiles.
The critical role of UN agencies in the conflict is also shaped by international law. The United Nations High Commission for Refugees (UNHCR) has been on the ground providing humanitarian assistance to Ukrainians fleeing the war and taking refuge in neighboring states. UNHCR also has a responsibility to monitor compliance with refugee law. The United Nations Human Rights Council (UNHRC) is documenting human rights violations committed by Russian troops for future use in any prosecution of Russian officials. UNHRC is also monitoring Russia's compliance with its human rights obligations during the conflict. The United Nations Children's Education Fund (UNICEF) is equally engaged in caring for women and children and in making sure children are not exploited during the conflict. Given the disruption to children's education, UNICEF is key to making sure that some form of educational instructions can be available to children who have been uprooted from their homes and are now in temporary camps in neighboring countries. Moreover, UNICEF has a responsibility to ensure Ukraine and Russia are in compliance with the Convention on the Rights of the Child and its Additional Protocols, including the prohibition of the recruitment of children in armed conflicts. The World Food Program (WFP) is distributing food to both the internally displaced Ukrainians and those who have fled the conflict and taken refuge in neighboring countries. The United Nations Education, Scientific and Cultural Organization (UNESCO) is working to make sure Ukraine's cultural properties, works of art and antiquities are not looted or destroyed in the war, as has happened in past conflicts. The World Health Organization (WHO) is providing medical assistance to the Government of Ukraine and to humanitarian aid agencies to treat civilians undergoing treatment at hospitals and make sure medical supplies reach those in need. Given Russia's deliberate attacks on Ukraine's nuclear power plants, and Putin placing Russia's nuclear deterrence force on a heightened state of alert, the International Atomic Energy Agency (IAEA) must verify that Russia is in full compliance with its obligations under the Non-Proliferation Treaty (NPT) and ensure that there are no accidental leaks of radiation.
The following actions can be taken immediately by the UN to pressure Russia to end the war: suspend Russia's participation in all UNGA activities; call on member states to assist Ukraine in repelling Russian aggression; and establish a commission of experts to document evidence of war crimes committed by Russian forces. It is imperative that the United Nations must play a significant role in the conflict if it is to remain relevant. The international community simply cannot allow one state to invade its neighbor without holding it accountable. Otherwise, such conduct will lead to an erosion of UN Charter norms and permanently damage the reputation of the organization.
Students of International Relations have a critical role to play in analyzing the legal and political aspects of the war and explaining it to their peers and the public at large. As the next generation of diplomats, policymakers and lawyers, IR students will be called upon to construct a new international legal order that can deter future aggressors. The framers of the postwar order were not IR majors, but they were visionaries. Now that IR students have the tools to analyze international politics, it is incumbent on them to take the lead in restructuring the existing legal order to make it more democratic, inclusive, respectful of its diversity and more just for all of humankind. In that respect, the Russian invasion of Ukraine is an opportunity for IR students.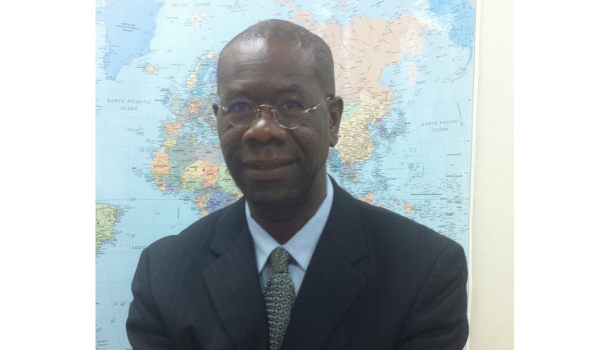 Written by: Max Hilaire
Source: UNYP