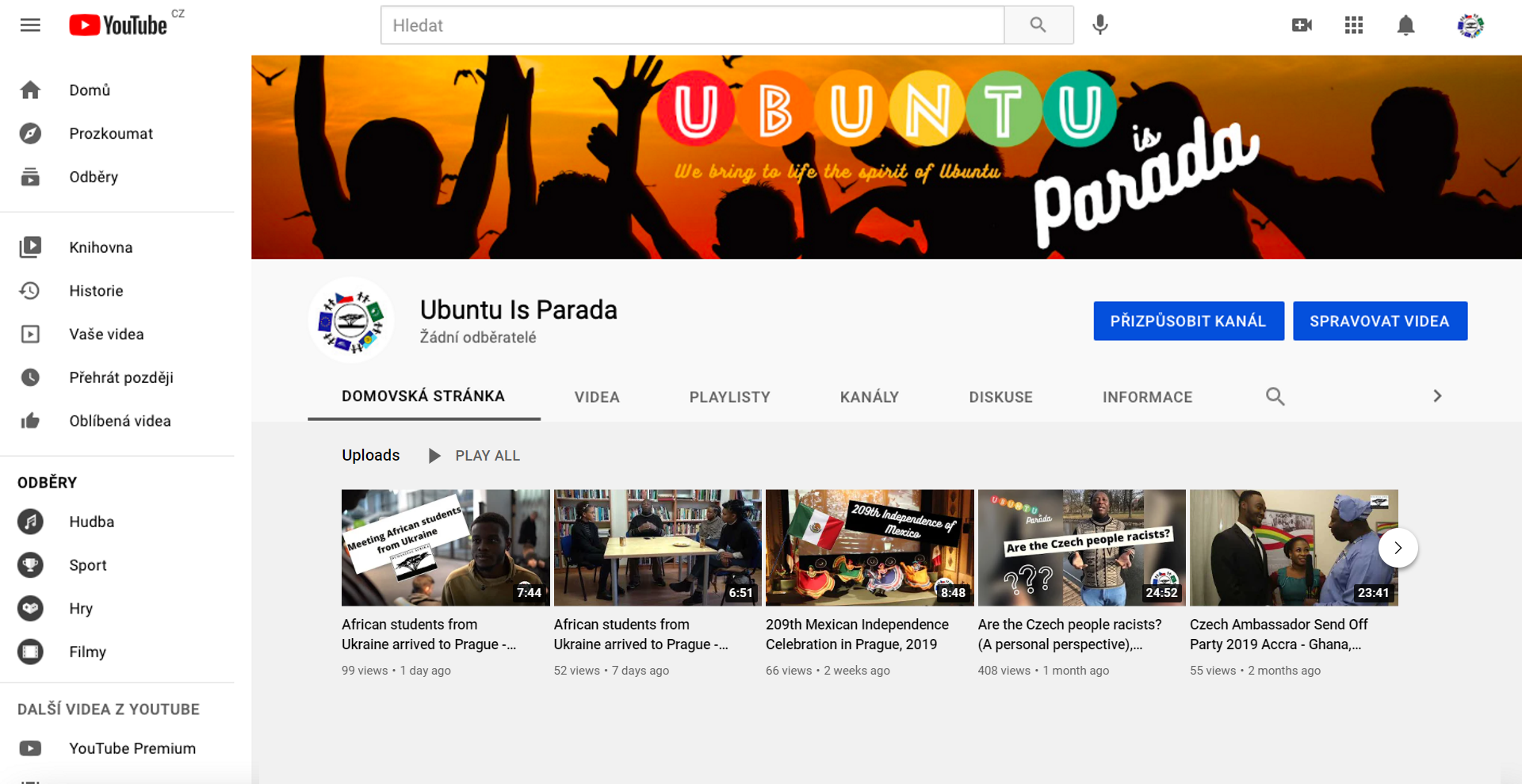 Last year, Humanitas Afrika launched its newest initiative which is a youtube channel called UBUNTU IS PARADA. The name of the channel combines an African philosophy UBUNTU (unity, interdependence, interconnectedness, togetherness of humanity), and a beautiful Czech word PARADA (that translates as Cool) which has been the long-standing working philosophy of Humanitas Afrika.
Humanitas Afrika is an African-Czech NGO founded by Africans and Czechs in the year 2000 in Prague. The objective and work of the organisation have been to promote good relations and development cooperation between the Czech Republic and Africa and by extension between Europe and Africa with a particular focus on countries within eastern and central Europe.
Humanitas Afrika since it was established 22 years ago, has achieved a lot and positively impacted the lives of many people and society in its field of work. The organisation has also collaborated with many agencies and institutions in the Czech Republic and beyond to enhance the good relations it seeks to promote and to enrich the socio-cultural space in the society within which it operates.
You also could Join us, support us, collaborate with us as we bring peoples and cultures together in our great effort to repair, heal, rebuild and unite our one human family during and after the global coronavirus pandemic. Thank you.
For further info in English write to afrika@humanitasafrika.cz and in Czech info@humanitasafrika.cz
Website – www.humanitasafrika.cz
Facebook – Humanitas Afrika – African Information Centre – Africa Day CZ
Youtube – Ubuntu Is Parada
Humanitas Afrika Team