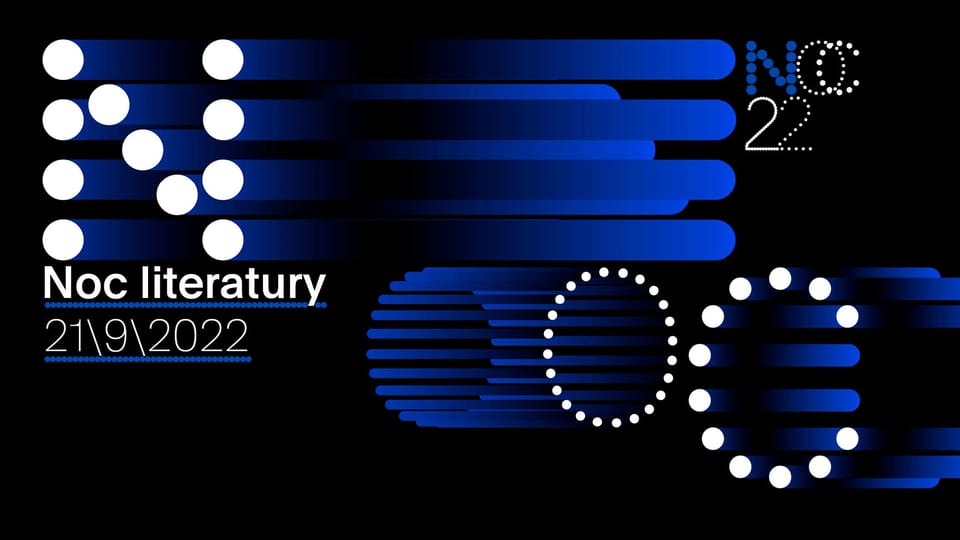 The annual Literature Night (Noc literatury), which has become the largest European literature project of its kind in Czechia since it was introduced to the country 16 years ago, is taking place across 80 venues in the country's capital and regions this Wednesday evening. There will also be readings in several other cities across Europe, Africa, Asia and the US. The event is chiefly being organised by the country's network of Czech Centres. I spoke to Adriana Krásová, who is heading the project.
"In Prague the Literature Night is being held across 20 venues, because we are cooperating with a network of European cultural institutes and embassies. The readings start at 6pm with two held every hour. The texts are read by well-known actors from Czech theatres. Each of them will read a selected text at a particular venue. The audience can visit several of these readings in their neighbourhood.
"As far as the selection of the books is concerned, we focus on contemporary literature. That means mainly on books that have been published or translated in Czechia within the past two years, so contemporary literature, contemporary perspectives and contemporary ways of seeing the world is what we are highlighting at the Literature Night."
https://www.facebook.com/watch/?v=613269477064439
See the rest here.
Author: Thomas McEnchroe