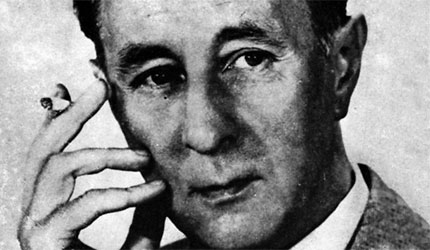 A previously unknown work by one of the greatest Czech composers, Bohuslav Martinů, was recently discovered in the Israeli National Library in Jerusalem. Czech musicologist Natálie Krátká came across the piece while researching the library's catalogue. On Tuesday night, it was performed for the first time in Prague.
I discuss the discovery with Aleš Březina, head of the Institute of Bohuslav Martinů:
"The composition was written by Bohuslav Martinů in May 1930 probably as a gift to the famous photographer Boris Lipnitzki, who was of Ukrainian-Jewish origin and who took a wedding photograph of Bohuslav Martinů with his wife Charlotte in 1930.
"The complete estate of the famous photographer is now in Israel. This is where my colleague Natálie Krátká found the copy of this short but very original composition."
See the rest here.
Author: Ruth Fraňková