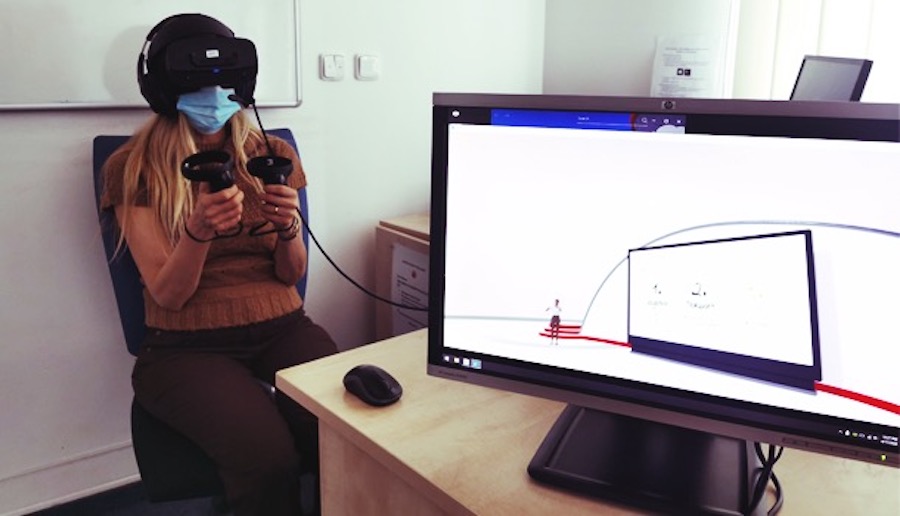 Over the last few months, the University of New York in Prague has made great efforts in managing the transition from campus to virtual instruction. Considering the circumstances, and the serious nature of events, we did our best to help our students conclude their semester and maintain their UNYP experience, no matter where they are in the world. Most of our regular services were also offered online, including our counseling center and tutoring labs, as well as events organized by UNYP Careers and Student Affairs offices, the School of Psychology Wellness Webinars and the TED Circles meetings hosted by TEDxUNYP. The University of New York in Prague always goes the extra mile for its students to facilitate their learning, well-being, and academic success. This unprecedented situation gave us the ability to identify many strengths that UNYP already has, and various tools that we could use in the future to enhance our curriculum. We believe that one of the most exciting innovations could be the implementation of Virtual Reality technology.
This month, TORCH VR representatives gave a presentation to the General Manager and Rector of UNYP, as well as the Deans of the Schools of Business, Communication and Media, International Relations, and Psychology. The presentation was followed by a productive discussion about the advantages of using Virtual Reality in education and training. The exact way in which VR will be used in UNYP's curriculum will be subject to further determination. However, the University of New York in Prague is committed to providing the most cutting-edge curriculum for its students, and this dialog on the implementation of Virtual Reality marks a new chapter in our university's history.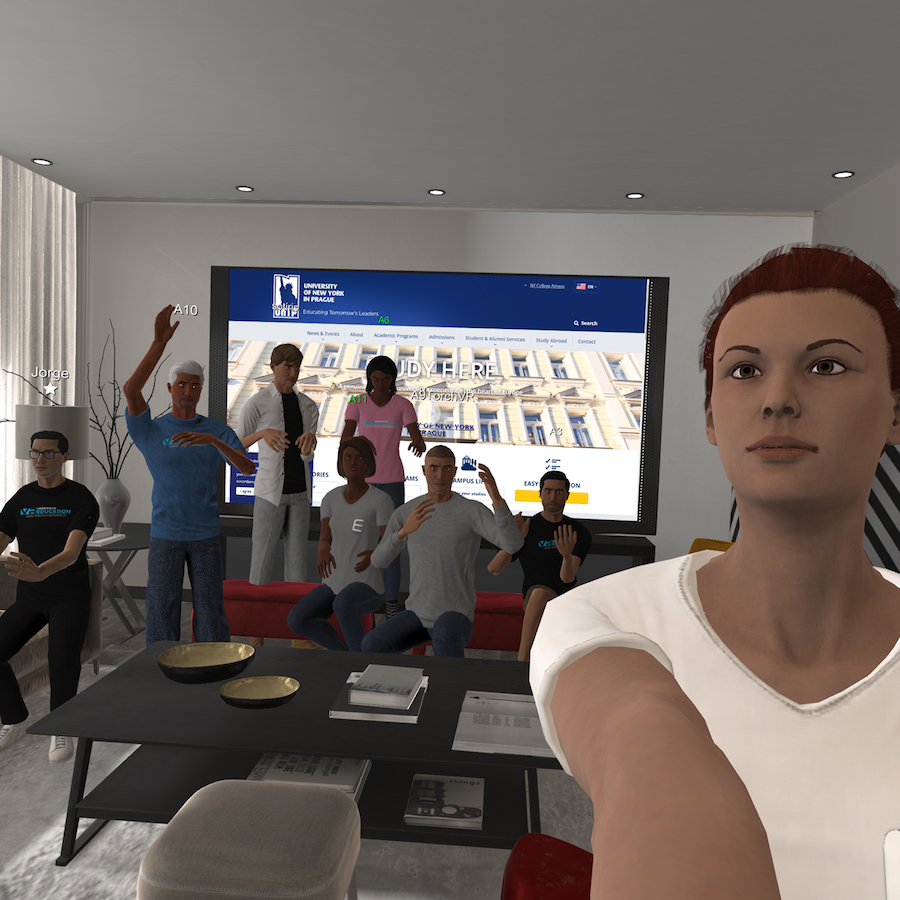 By using the TORCH Virtual Reality space, UNYP students and faculty will be able to take advantage of cutting-edge VR products while engaging in the academic curriculum. As one of the first institutions in the Czech Republic to consider offering courses in augmented and Virtual Reality, the University of New York in Prague is pioneering the VR movement by teaming up with creative tech companies like TORCH VR. UNYP's goal is to provide its community with innovative VR technology to enhance traditional education practices. TORCH VR is an incredible space that will give anyone taking the courses an immersive, hands-on experience. We are very excited to delve into the future of education and to explore this potential new venture.
Why use Virtual Reality in education?
Educators incorporate visual aids in their presentations for multiple reasons: to spark interest in students, to help visual learners memorize the material, and to give actual examples with charts, illustrations, photo, and video materials. VR could have similar potential: not only serving as a possible solution to travel restrictions (such as those that we are currently experiencing) but also enabling the students to better comprehend the educational material. Educators could use Virtual Reality for field trips to locations that are otherwise unreachable, and to facilitate distance education in a way that is very different from traditional online learning and Zoom conferences. VR could lead students to exciting discoveries by offering an immersive first-hand experience designed to raise engagement and increase the retention of knowledge. The interactive virtual learning environment could give students the skills they need to cultivate sustainable careers in today's demanding marketplace.
Source: UNYP