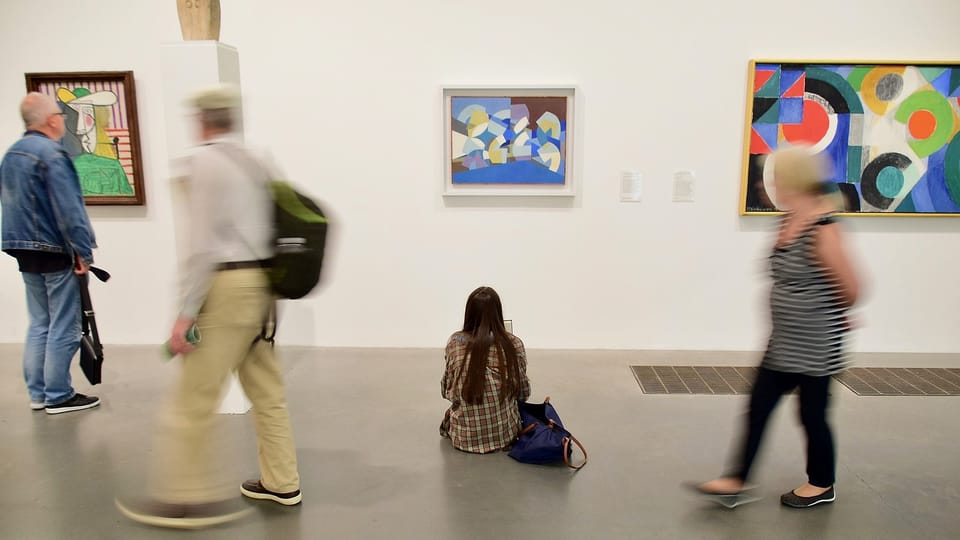 Between a third to a half of all art works for sale in Czechia could be fakes, according to the Art Report 2023. The report, which surveys the main actors in the Czech art world, including collectors, dealers, and experts, found that forgeries are considered to be the biggest problem currently facing the domestic market and that the number of forgeries, especially of works of modern art, has been on the increase. But how are forgeries uncovered, and how can you test the authenticity of a painting?
Verifying the authenticity of a painting is no easy task, but fortunately, nowadays we have a number of methods at our disposal, says Vítězslav Knotek from the University of Chemistry and Technology. In addition to the expertise of art historians and appraisers, there are also chemical methods.
"We can find out the composition of the pigment used in the painting. Some modern pigments did not exist in the 18th century, for example. And on the basis of that analysis, we can prove that the artist couldn't have used pigments that were created after his death."
However, chemical analyses are not preferred in the case of an irreplaceable work, as the analysis requires microscopic samples to be taken from the painting, which damages it and decreases its value. In these cases, X-rays can be used instead to penetrate under the painting and see if it has been painted over, without causing any damage to it.
See the rest here.
Authors: Anna Fodor, Martin Srb, Source:iROZHLAS.cz