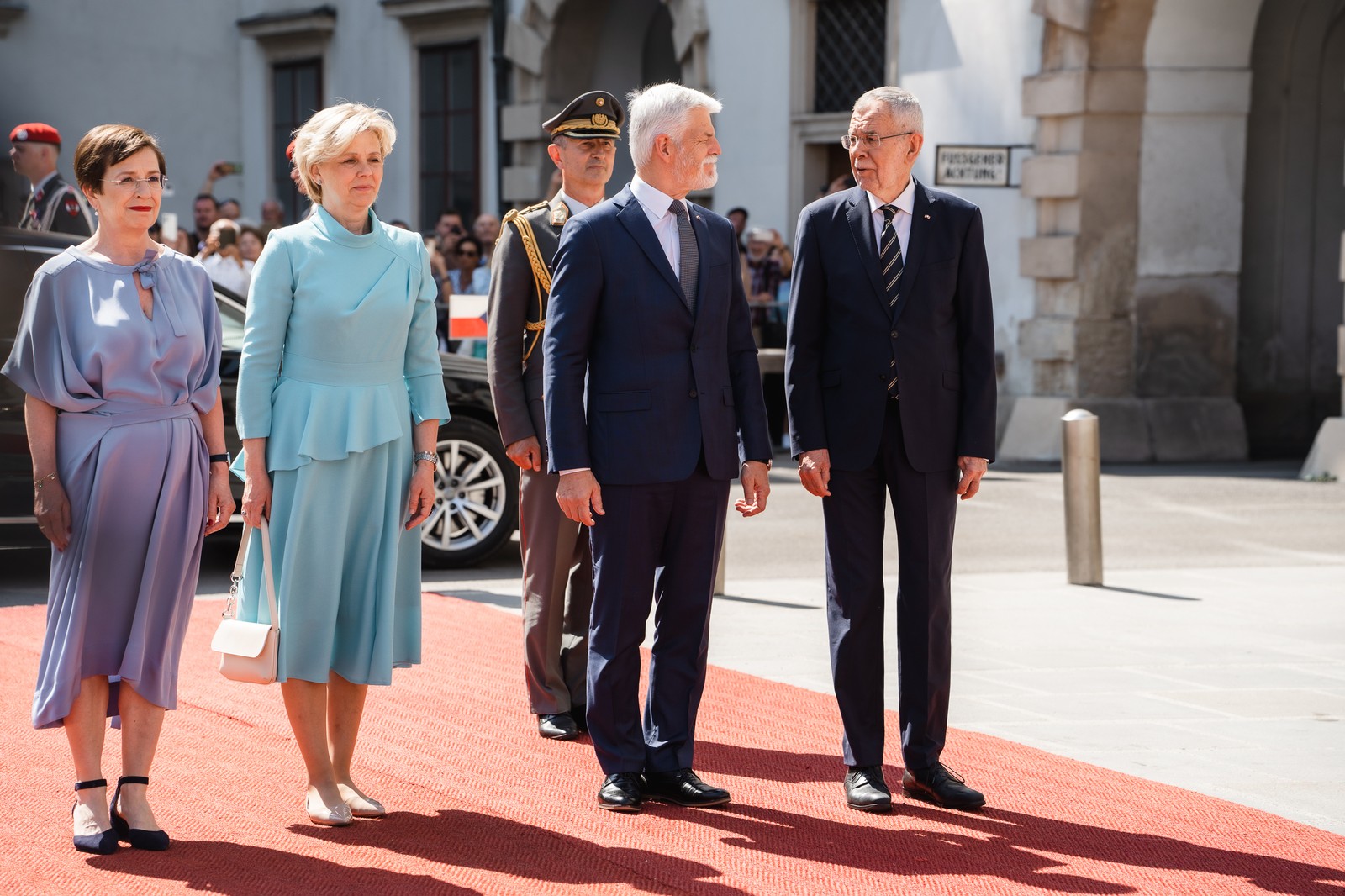 The President of the Republic Petr Pavel and Eva Pavlova started their visit to Austria in the early evening of May 31 with a meeting with their compatriots. They met the students of the Comenius School, listened to the school's children's choir, and debated with representatives of compatriot associations.
On the second day (June 1), they were received by the President of the Republic of Austria Alexander Van der Bellen, and Mrs. Doris Schmidauer after a walk through the historic part of the city with military honors.
The official part of the program continued with the meeting of the President of the Republic with Wolfgang Sobotka, Chairman of the National Council of Austria. In the building of the Defense Academy, the president held talks with Klaudia Tanner, the Federal Minister of Defence, and then at 4:30 p.m. he will deliver a speech on the topic of Our Freedom and Security in a Globalized World.
(author: Tomáš Fongus/KPR, Source)