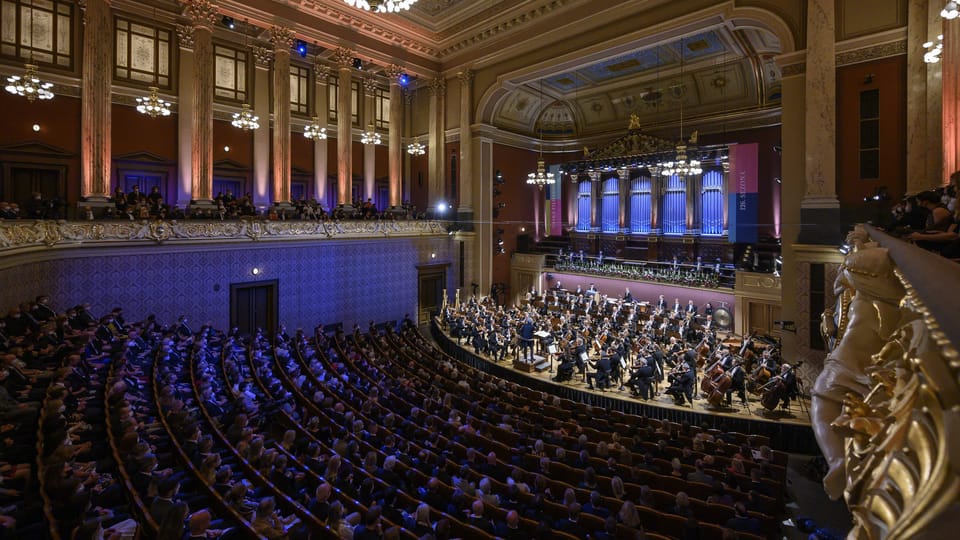 The 78th edition of the Prague Spring music festival gets underway on Friday night at Prague's Municipal House. The country's top classical event will traditionally open with Bedřich Smetana's Má vlast or My Country, this time performed by the Welsh National Opera Orchestra, led by Czech conductor Tomáš Hanus. I discussed the opening concert as well as some other festival highlights with its programme director Josef Třeštík:
"The Welsh National Opera Orchestra, as the name suggests, is principally an opera orchestra. However, they also perform a lot of orchestra music. They have their own programme of orchestra music in Cardiff and they travel extensively within the UK as well as abroad.
"As for Tomáš Hanus, he is really a well-established international conductor, mostly in the opera world. This season highlights include his debut in La Scala in Milan, in Staatsoper in Munich.
Paradoxically, however, he is not so well-known in the Czech Republic, so this will be a big night for him as a conductor but also for the festival audiences, who will get to know him."
See the rest here.
Author: Ruth Fraňková