"It's the way life is lived in those countries."
If you're feeling low, it may be time to book a trip to Finland.
The results of the seventh annual World Happiness Report have revealed that residents of Finland are the happiest in the world — for the second year in a row. But it's not something inherent in Finnish DNA, according to the researchers.
"It's true that last year all Finns were happier than rest of the countries' residents, but their immigrants were also happiest immigrants in the world," John Helliwell, co-editor of the report and a professor of economics at the University of British Columbia, told CNN. "It's not about Finnish DNA. It's the way life is lived in those countries."
And that same sentiment can be extended to countries geographically near Finland. Despite winters without much sunlight, Scandinavian residents are the happiest in the world, according to this report. The following most happy countries were Denmark, Norway, Iceland and The Netherlands.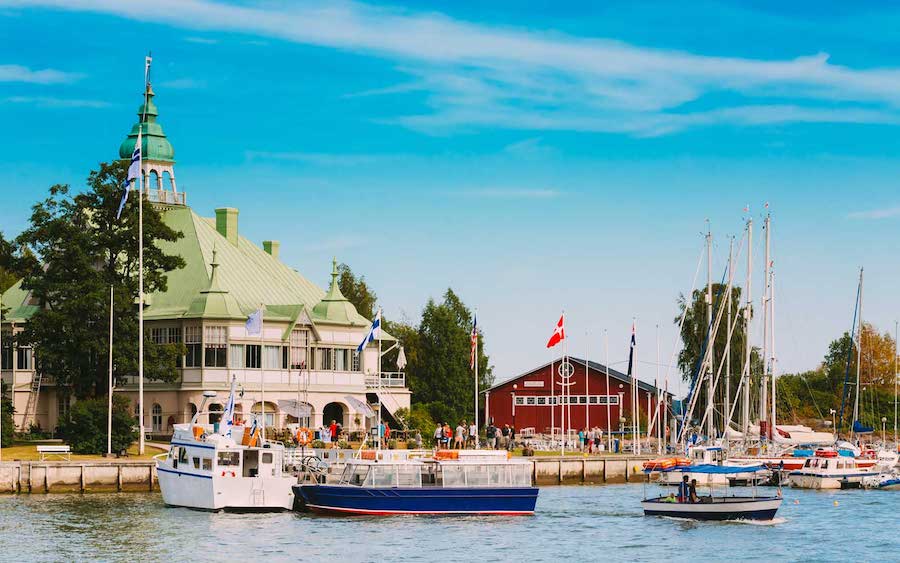 The report, which is produced by the United Nations Sustainable Development Solutions Network, ranks 156 countries around the globe based off of "how happy their citizens perceive themselves to be." Categories considered include wealth, life expectancy, social support, freedom to make life decisions and levels of government corruption.
While Scandinavia may have reason to celebrate, the rest of the world is not so happy. According to the report, world happiness has fallen in recent years, largely driven by a significant decrease in India. Emotions like worry, sadness and anger have increased throughout Asia and Africa in that same time.
The U.S.'s ranking in the survey slipped from 18 to 19, which researcher credit in large part to rampant "compulsive pursuit of substance abuse and addictive behaviors," including consumption of digital media and gambling.
"We are living a moment of transition to a new age and this generates a sense of uncertainty," Andrea Illy, Chairman of illycaffè and Member of the Board of Fondazione Ernesto Illy, which co-sponsored the study, said in a statement."Social happiness is therefore even more relevant, in order to give a positive perspective and outlook for the present and for the future."