Alšovo nábřeží, Prague, Staré Město (+420 222 316 744)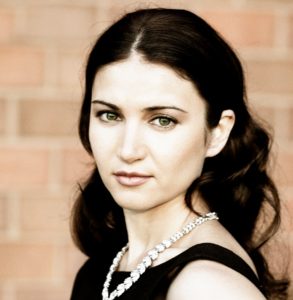 As a longtime New Yorker now living happily in Hrad, my blog will celebrate what I call the 3Fs: Food, Fashion and Folklore! I seek to educate as well as entertain. My responsibility to readers is to make sure that things and places I recommend will not disappoint their cultured tastes. As a food lover, I am looking for a simple but elusive combination of good food, decent portions, reasonable prices, prompt and courteous service, a charming ambiance, and an interesting history. As a fashion blogger, I am looking for fascinating, authentic, unique pieces and whatever I can recommend that makes you look better. And in Folklore, in addition to anecdotes about interesting events and personalities, I cover tools, technology and craft traditions associated with popular culture, travel, architecture and more.
The restaurant GROSSETO MARINA is already famously phenomenal and doesn't need publicity at all.
 Among its multiple advantages are the following:

First, it has a perfect location: it is in the heart of the town, right opposite to the Rudolfinum, home of Czech Philharmonic, and 100 meters from Prague's Four Seasons hotel.
Second, it has the charm of an architectural oddity: the restaurant is housed in a former steam boat on Vltava River, where you can enjoy the gentle motion of the current without getting sea-sick.
Third, it has a classic view, beloved by everybody, of Prague castle and Charles Bridge, especially at sunset.
Fourth, it has a built-in clientele of locals and tourists who are constantly passing by.
Fifth, it is known as a trendy spot, a place to see and be seen.
You will be satisfied no matter what kind of food you are served because of its confidence which is sightseeing.  Indeed, who cares about food when you got all what tourist can dream while visiting golden city of Prague.
And then comes a Wow moment! The food is magnificent!
Make sure you close your eyes when you try the grilled octopus to savor every last bit of flavor.
Make sure you open your eyes when you try the seafood risotto, because the serving on the plate looks beyond scrumptious with its generous amount of fish.
Make sure to try their daily specials because they never go wrong.
To start: grilled octopus
Home-made pasta: seafood ragout
Pizza: beef carpaccio
Desert: chocolate soufflé

"Big and important announcements are on the way. However, in a short time, we added fresh seasonal ingredients menu which changes every month. Our amazing chef imaginatively plays with seasonal fruits and vegetables and invents a new dish every three weeks which made his professional life suddenly not boring," says newly-appointed director of the restaurant Helena Stepankova, whose main role is to refresh and renew the menu, style and equipment for the restaurant.
"For the last couple of years, there was an established routine which hasn't become classic so much as old school, and now it is time for change. For incredible change," continues Helena.
In my food life, I always tell people: do not follow the restaurant, follow the chef.
I was happy to discover that in spite of the managerial change, the chef stays the same. This means that, no matter what you order, an unforgettable culinary experience is guaranteed.
I tried the chef's elegant dishes before and always was satisfied. The menu runs the gamut from pumpkin risotto to salads to uniquely prepared seafood dishes or even pizza; and of course, a wonderful and extensive selection of wines and cocktails is on offer.  "Sipping a glass of good wine is everyone's favorite evening activity. We handpicked wines from Italy, France and Czech Republic," says Helena.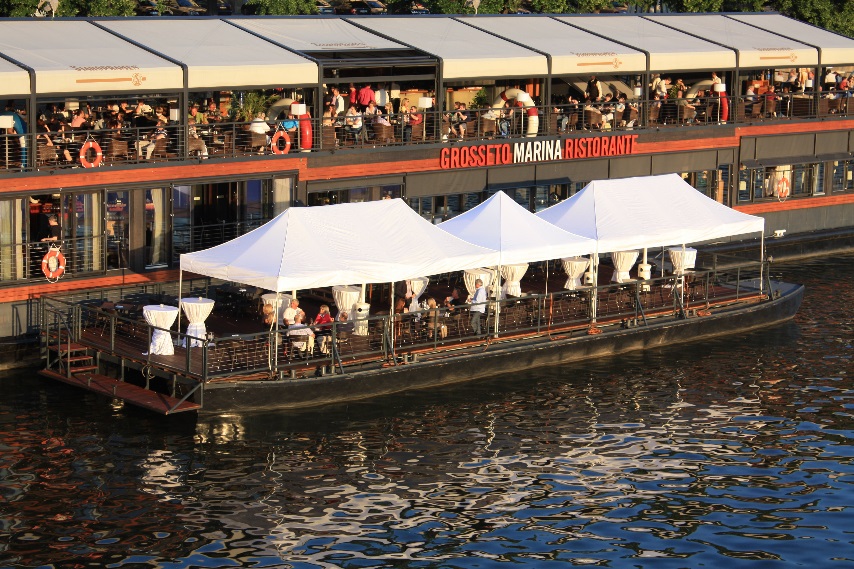 What I also love about the restaurant is its very well-priced menu. You can afford to go there just for a drink, for special occasions, or just for a great dining experience with a friend. It is so easy to be perfectly happy at the restaurant. Hence, I even recommend to visit it after a break-up news or if you got fired or laid off, because the serenity of the place and its relaxed atmosphere open a new horizon of hope and possibilities.
The only challenge is getting a table at peak times:
MAKE SURE TO MAKE A RESERVATION IN ADVANCE.
Bon Appetite!