As a longtime New Yorker now living happily in Hrad, which means Prague Castle in Czech, my blog will celebrate what I call the 3Fs: Food, Fashion and Folklore!
I seek to educate as well as entertain. My responsibility to readers is to make sure that things and places I recommend will not disappoint their cultured tastes.
As a Food lover, I am looking for a simple but elusive combination of good food, decent portions, reasonable prices, prompt and courteous service, a charming ambiance, and an interesting history. As a Fashion blogger, I am looking for fascinating, authentic, unique pieces and whatever I can recommend that makes you look better. And in Folklore, in addition to anecdotes about interesting events and personalities, I cover tools, technology and craft traditions associated with popular culture, travel, architecture and more.
I was ecstatic to discover the lovely Palffy Palac Club. This charming restaurant opened in 1994 in an elegant 18th century Baroque building that still exudes the luxurious atmosphere of that period. In 1881 aristocrat Eduard Palffy bought the building and bequeathed the restaurant his name. The Palffy Palac is located on Mala Strana, just a short walk away from the Prague Castle.
I thought it would be best to stop by for lunch in the afternoon. The food is wonderfully prepared, reasonably priced, and perfectly seasoned using fresh ingredients. I felt as if I were back in New York during Restaurant Week, an annual event where top Michelin-rated restaurants offer two-course tasting menus at bargain prices to show off the creativity and expertise of their chefs.
The meal began with fresh bread and butter topped with grilled hot garlic. That simple but delicious combination, clearly fit for a king, threw me back 400 years. This was a great start!
As a main course, I opted for a grilled fillet of pike served with roasted cabbage and shiitake mushrooms. The wonderful blend of textures augmented the brilliant flavors. The fillet melted in my mouth like ice cream. I also tried my friend's choice, which was a lamb shoulder stewed for nine hours in red wine and rosemary. It was heavenly!
The chef of the restaurant is Saravanan Kandadu but the master of the lunch craft for us was Denis Chlusov. He has had a passion for cooking since he was five years old, and takes great joy in serving his customers some of the best and most exciting food in Prague.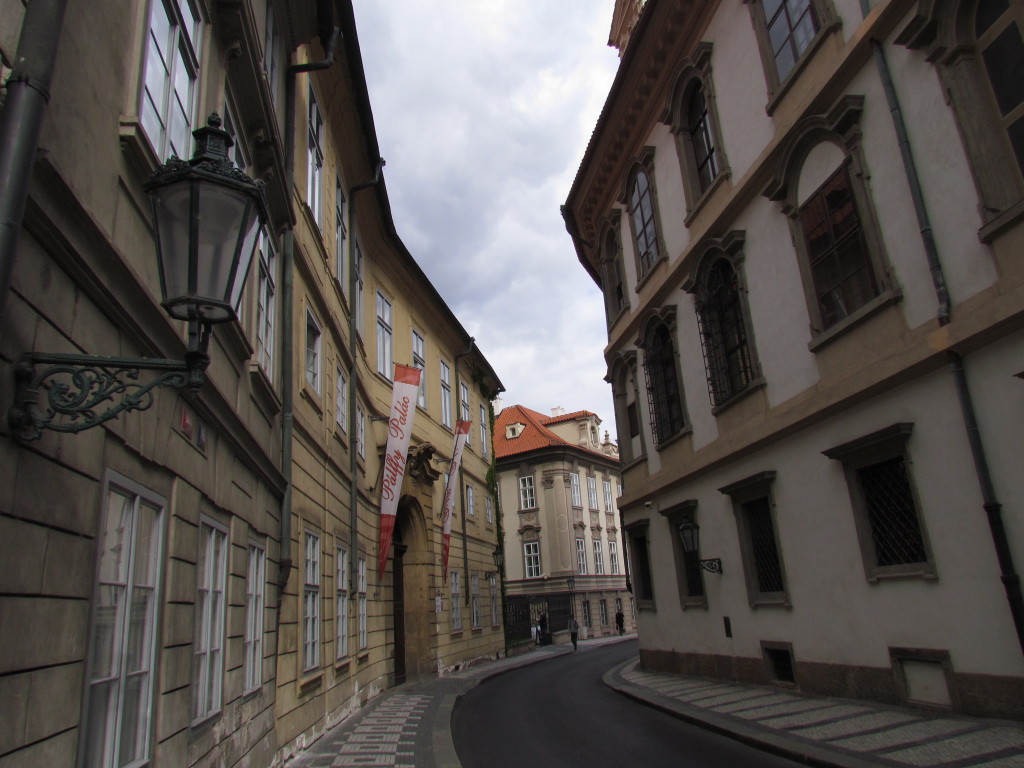 The restaurant has a bountiful selection of wines that perfectly complements its elegant menu.
The Palffy Palac Club restaurant is tucked away on the second floor of Prague's conservatory building. It is a place geared to discriminating local patrons, not the typical tourist trap one so often encounters in Prague. The atmosphere for lunch is relaxing and friendly. I ate like a king, and you can too, right in the heart of Mala Strana!
Contact:
The Palffy Palac Club
Address: Valdštejnská 14,
Praha 1 – Malá Strana 118 00
Web: www.palffy.cz
Reservations:
+ 420257530522
Open from
Tuesday to Saturday from 11am till 11pm