There are many ambitious and smart people in the world achieving amazing things all year round. However, the US News & World Report revealed that 80% of New Year's resolutions typically fail by the second week of February. I can clearly see this trend in my gym – come January, it is absolutely packed after the indulging finale of the year but towards the end of the month, the numbers reduce and in February, most of the 'new guys' are gone while those who use the gym regularly remain. In principle, resolutions lead to some kind of self-improvement – we want to turn the leaf over and be better, look better, achieve better. In some instances, our pledges for self-improvement may also concern the impact we make, on our family, our community, even our country. These are all cool goals.
So what goes wrong in the process? And why is it that with such great intentions, getting fit, losing weight and generally improving our lives seems so elusive?
First, let's take a look at a bit of history. According to the New York Times, historians believe that the ancient Babylonians were the first people to make New Year's resolutions 4,000 years ago. Beginning with a 12-day religious festival known as Akitu, the Babylonians crowned a new king or renewed their loyalty to the sitting ruler. In addition, they also pledged to pay debts and return borrowed goods to keep in good standing with their gods whom they expected would reward them with a good harvest in return.
A study published in the Personality and Social Psychology Bulletin, a scientific journal which investigated New Year's resolutions, found that 55% of them were health related, such as exercising or eating healthier. About 20% were to do with getting out of debt. The study also showed that enjoyment and importance are significant factors in whether people stick to their resolutions. In other words, if the participants were getting immediate rewards from their new habits, they would be more likely to stick to them.
When setting up your own personal goals, do you ever approach them as business goals, applying the SMART (specific, measurable, achievable, relevant, time-bound) principle? This could be a more effective way as the failure to achieve the New Year's resolutions may not be only in the people who set them up but in the goals themselves and set expectations.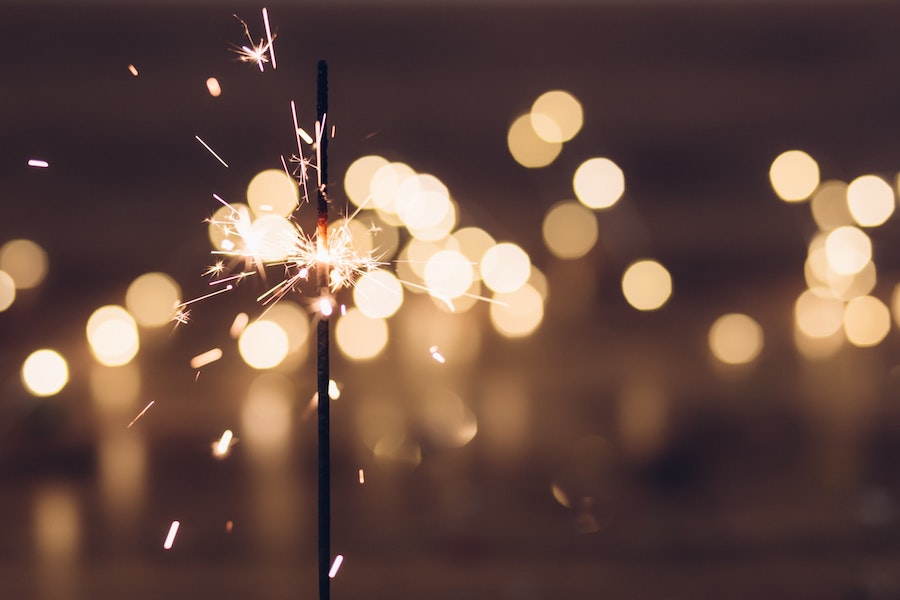 Using the SMART principle, here is how you could potentially approach the setting the resolutions:
Specific
Vague goals don't work. They have to be clear to you so that you don't bring yourself into the situation when you feel indifferent and confused about your aspirations. Have you got an absolute clarity why your goal is important and what will it involve to achieve it?
Measurable and achievable
I believe that it's important to start small and see the difference. Many goals are simply unachievable and unrealistic – sometimes because they represent a massive change and we are simply not ready for that. Yet. Small steps, small changes in your routine, can inspire you to keep going, can demonstrate progress which brings enjoyment I've mentioned before and is also worth celebrating. Some changes need to be made gradually; a sharp turn may be again too much – for you, and your closest ones. In addition, if you have a recurring goal every year and never achieve it, perhaps it's time to reflect on reasons why it happened and adjust the final outcome.
Thrive Global, advocating the 'small steps theory', published an article earlier this year celebrating January as the Microstep Month. Instead of setting overly ambitious New Year's resolutions that make you feel bad when you can't accomplish them, they want to help you revolutionise your approach to making resolutions with Microsteps, Thrive's science-backed, too-small-to-fail mini habits that you can easily integrate into your life right away.
Relevant
Are the resolutions really yours? Or, have you created them based on current trends, have you been influenced by the people around you telling you what you definitely should do? Such approach leads to lack of connection, motivation and dedication. Your goals don't represent your dreams and are likely to fail as they may not be the things that matter to you most. Perhaps you should ask yourself the following questions:
Does your goal align with other things you are pursuing? Does it match your needs? Will you be able to put the desired effort into this goal? Is there anything in your life that may hinder the completion of this goal?
Time-bound
To determine a timeframe can help drive your determination to progress on a regular basis. For example, "I will lose weight by summer" is not specific enough. It might be better to say: "I will lose 2 kg per month starting January and maintain the rhythm until May to achieve the weight I want". Another important aspect is to give a thought to 'what next' after you achieve the goal.
Research also shows that how you phrase your goals is important, for this apparently has a psychological effect. If they are phrased negatively, for example, "I'm not going to eat any sugary snacks", you are only thinking about what you should not do, and it may be harder to achieve. Try "I'm going to eat only fruit as a snack", which clearly states what you are going to do.
Resolutions need to be attainable, but also challenging. While this is true, there's a lot more to it. We tend to rely mostly on our willpower and grit, and although those are important traits, they may not be sufficient. For example, there will be moments of self-doubt and tiredness, so we need to be prepared for that.
We are all drawn by the promise of a fresh start the New Year seems to offer. I am no different. Although I try to define my goals quite pragmatically and pursue them, I also wait with anticipation and ready to see what other unexpected twists and turns a New Year brings to my life. One never knows…
Tereza Urbánková is a PR, communications and marketing professional with 20 years' experience and proven success in delivering award-winning communications programmes for multinational companies operating in industries such as hospitality, retail, IT, defence, broadcast, logistics, pharma and engineering. After having lived and worked in the UK for 11 years, she now works in Germany for Boehringer Ingelheim, a global pharmaceutical company, as Head of Global External Communication, Animal Health. Tereza is a member of the Executive Committee of the Czech British Chamber of Commerce in London. She speaks Czech, English, Spanish and Russian and can be reached through her LinkedIn profile.